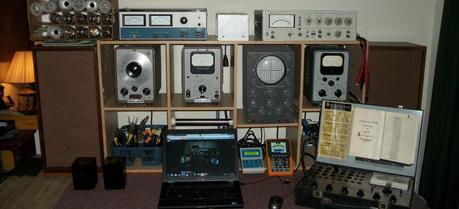 New smart grid software aims to optimize energy production and consumption. (Credit: Flickr @ andrew pilling https://www.flickr.com/photos/30724623@N07/)
Semantic Middleware Architecture (SMArc) is the result of a research conducted by the Department of Engineering and Telematics Architectures of Centro de Investigación en Tecnologías del Software y Sistemas Multimedia (CITSEM) of the Technical University of Madrid (Universidad Politécnica de Madrid, UPM).
SMArc aims to optimize data transmission for smart grid users thanks to an effective mechanism for data exchange. This way, users can be simultaneously consumers and energy producers.
The smart grid aims to improve the conventional electrical grid by using information technology. This would allow a better energy consumption which is essential for smart and sustainable progress of cities. Electricity has been traditionally obtained from power companies. Also, renewable energy can simply be generated by users. The integration of renewable energy is of great interest since users who use smart grid can choose between local produced electricity, to accumulate it or retain electricity for its possible trading.
The devices responsible for the monitoring of user energy balance come from diverse manufacturers and this makes it difficult to standardize a common data format. Data processing is a real problem as it can limit or even force users to purchase equipment from the same manufacturer. This issue can be solved with a software layer called middleware. The middleware abstracts all complexity and heterogeneity of the infrastructure responsible for collecting data. Therefore, when executing an application from a web browser or mobile phone your can obtain this data independently from the device features.
SMArc is a middleware layer specially designed for the smart grid which takes into account the type of information obtained from web browsers or mobile phones. SMArc uses two key concepts. Firstly, distributed systems were used as a model: the system can install a high number of devices that will use their resources to communicate and coordinate data transmission.
Secondly, SMArc uses semantic technologies with a double purpose, to transmit data according to a common data format and to directly extract data from the content. The idea behind this concept is that the devices will interchange data amongst themselves according to the semantic characteristics provided by SMArc that allows the standardization of the system.
This software layer was tested on wireless nodes and is able to collect temperature and light data for later usage. In addition, it can be used in other types of platforms providing data of different nature since SMArc can assimilate them homogeneously for its treatment.
SMArc is a project conducted by the group Next-Generation Networks and Services (GRYS) at the Research Center on Software Technologies and Multimedia Systems for Sustainability (CITSEM) within the research projects framework e-GOTHAM and I3RES. The main researcher is Fernán Martínez Ortega.