In case you haven't been in the loop, AdJuggler has recently been having some sustainability issues, leaving many out there to wonder "what is happening?!" in complete disarray.
Instead of panicking, trying to find the right replacement solution, we'd like to extend the invitation to demo the fully holistic Smart ad serving platform.
We're proud to offer the tools and infrastructure necessary to provide robust solutions to notable customers like Ozy, Genesis, Patheos, Le Monde and many others.
Smart Makes Setup Simple
We offer a highly intuitive interface, with seamless integrations to provide an easy-to-use workflow. You can set up your ad operations in a matter of minutes. Smart Makes Setup Simple.
Smart Is A Holistic Solution
Take advantage of an all-inclusive ad server (display, mobile, video, rich media & RTB) to simplify your digital campaign management & optimize your organization. Minimize the amount of other services you need to manage, and opt for a powerful all-in-one solution. Smart Is A Holistic Solution.
Smart Has Feature Rich Mobile Capabilities
The platform offers a comprehensive and reliable mobile solution to easily deliver rich media banners on mobile sites & apps by utilizing our fully compatible SDKs for iOS and Android.

Smart Has RTB+ Power
Fully equipped with RTB enabled programmatic functionality, we have over 60 direct OpenRTB integrations to offer a high level and quality of demand to your inventory; all seamlessly incorporated directly within the ad serving platform, making it all the more simpler to configure.
Smart Knows Inventory Forecasting
We've dedicated an entire portion of our user interface specifically to forecasting, so we know how paramount of a tool it is to run your business with precision.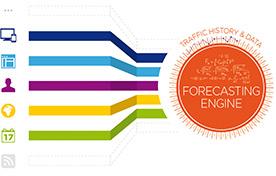 Smart Quality Service & Support
Nobody knows our product as well as we do, but it's our goal to make our customers as knowledgeable as we are. We pride ourselves on the level of service we provide with our dedicated technical account management and support teams.
Interested?
Contact us today! We would love the chance to learn more about your business, provide the necessary information to evaluate our solution and schedule a demo to give you more insight into the workflow of the platform. Check out our Rich Media Gallery too!