This article was originally published in Italian on October 11 in advertiser.it.
Smart Ad Server and madvertise have launched a high-impact, native parallax format available for both display and video on mobile and in-app. The aim of the new format is to provide a "non-disruptive" user experience.
The parallax formats adapt to the objective of the campaign; the display version allows for extremely high engagement, while the video version allows for strong brand recognition. The two are available through both direct sales and programmatically.
Smart and madvertise aim to revolutionize the creative approach brands bring to mobile. At the moment, these brands are often using adapted creative methods that are not tailored for on-the-go navigation. Standardizing innovative formats within publisher content and working on formats created specifically for individual customers will increase campaign effectiveness, making such campaigns comparable to those displayed on desktop.
"Although the parallax format was created initially for reserved campaigns, it has huge potential in programmatic; all logical rendering of the page is managed directly from the platform. The creative is ready immediately, so demand partners can upload campaigns to DSPs and start delivering ads as just as they normally do," explained Federico and Antonello, two members of the Smart Ad Server Team.
"The parallax format is one of several that will be launched by the end of the year. The goal is to modernize mobile advertising. As always, we want to make advertisements less intrusive, and at the same time, more effective for our clients. We've already done a test, and the format performed very well," explained Stefano, Erica, Valeria and Rita of madvertise. The four-person Ad Ops Team worked with Smart to implement the new format.
Smart Video-Parallax for mobile follows Smart AdServer's Video-Read template, which is designed to enable madvertise and Smart AdServer customers to plan the reservation or programmatic sale of premium inventory for the delivery of out-stream video campaigns.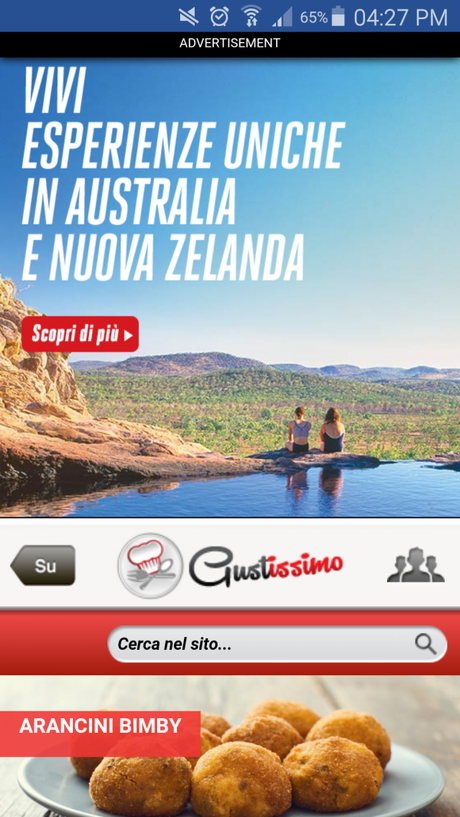 Current Campaign: an Interscroller inside a Parallax