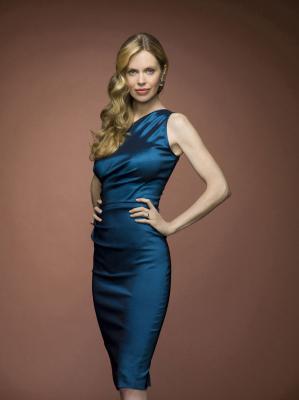 Kristin Bauer recently spoke to LA Confidential Magazine where she answers a few questions about herself:
A Wisconsin native, Kristin Bauer traded life on a farm for a successful acting career as a seductive, bloodthirsty vampire on HBO's True Blood. Off-screen, Bauer takes on the roles of painter, writer, wife and animal activist.
I knew I wanted to be an actress when… True Blood became a hit. Half kidding! It was actually my first day on my first set.
What I miss most about Wisconsin is… aged cheddar and wide-open spaces.
My perfect LA day involves… a matcha latte with my husband and four animals on the porch, followed by creating, acting, painting or writing.
If I were not an actress, I would be… a painter for sure, and I suspect also a writer.
To get into character, I… eat people. No, seriously, after hair and makeup and wardrobe, I look in the mirror, tap into my most direct, dry, honest self, then say those delicious lines.
Being on camera makes me feel…adrenaline.
Read the rest of this article by clicking on this link: la-confidential-magazine.com