When did it finally sink in that I was a homeowner?  It wasn't when I was carrying boxes in to our living room or kitchen, it was when I walked past our laundry room for the first time.  I know it sounds silly, but I have never had my own laundry room - I either had to go to a laundromat or down the hall to the residents' laundry room. However, since this space isn't usually seen by guests it tends to be put on the back burner for any updates. I like to remember how grateful I am to finally have my own laundry room by keeping it functional and organized.  Below are some dream laundry rooms for inspiration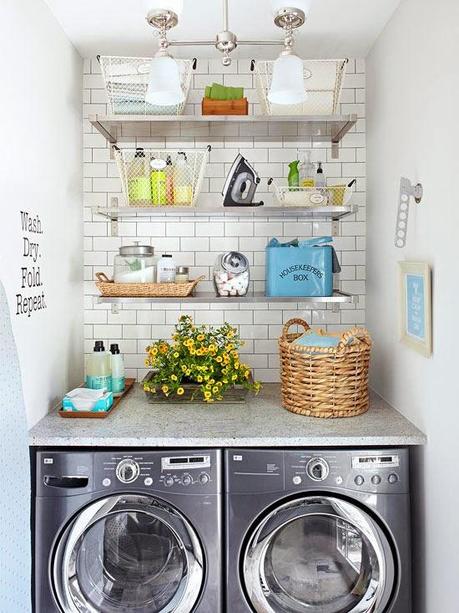 Even if you only have a laundry nook, make it feel more luxe with an updated lighting fixture, and sleek shelving with organized supplies.


via BHG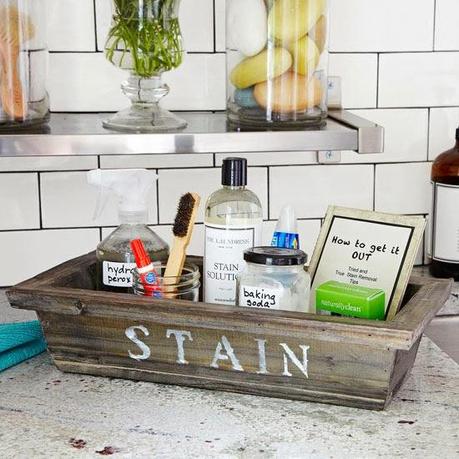 Love this Stain kit idea!
via BHG


You can still make a small laundry space work for you and be pretty too. Making the most of the room you do have may take a little creativity and narrowing down your items to just necessities, but making it functional will really help you enjoy this space.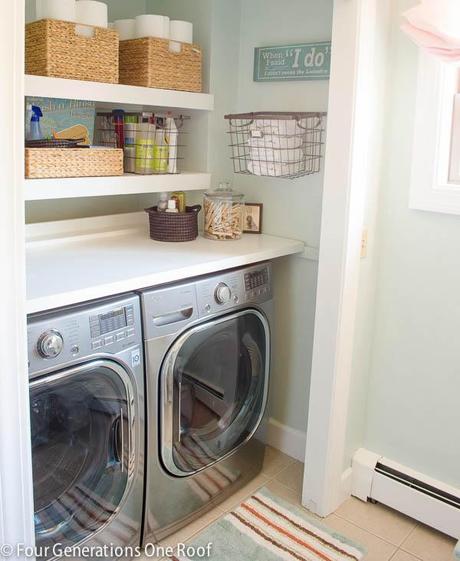 via fourgenerations
Don't forget about the accessories! Have fun with them and mix them up since there are a lot of different small items that get put in the laundry room. Baskets and clear jars keep smaller items from creating visual clutter.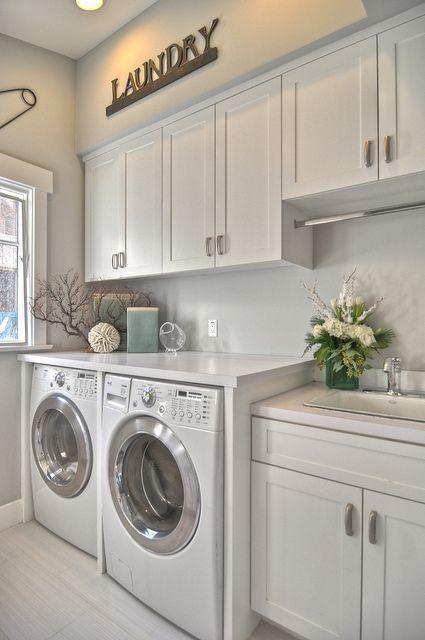 via flicker
Giving your laundry room a makeover doesn't need to be pricey. A few cabinets and a table top to fold your clothes can really make a difference in the room. Also adding a touch of color with some paint can make it feel more like a homey space than a commercial laundry.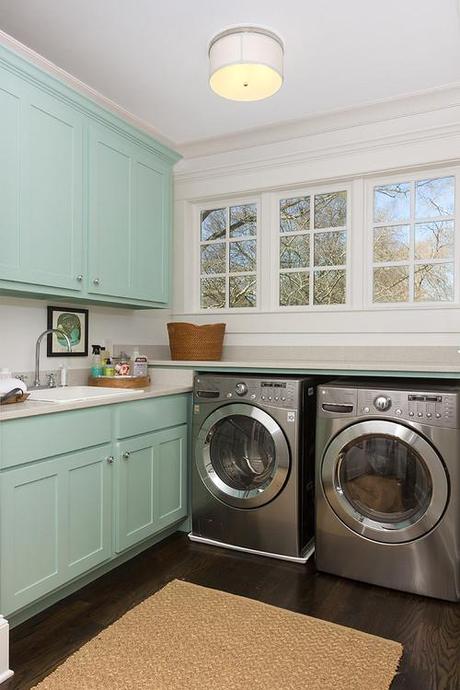 via houzz


If you laundry room has plenty of space you might consider a wash tub or sink, and some hang up space for those items that need to hang dry.  I think laundry room slop sinks are a must.  We don't have one yet, but it's on my registry! A rug can also add a little comfort to this space to keep it from being to stiff and cold.