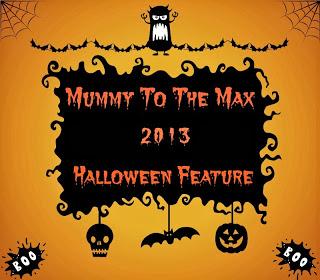 On Sunday Maxwell, A.Rachel and I are going to a bonfire night at our local recreation ground. I am really looking forward to it as it is the first time Maxwell will have seen any type of fireworks however I have been a little scared about what he will be wearing.
I was finding it hard to come up with a outfit suitable for Maxwell to wear. I was looking for something which would keep him warm and snug however I also wanted something which would keep him looking trendy. Katheleen came to my rescue when she emailed me asking would Maxwell like to try some Slugs and Snail boys tights.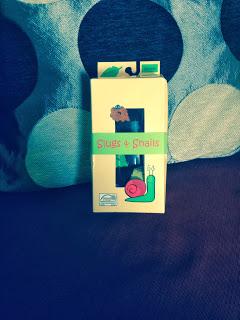 We were sent a pair of Spooked tights in age 2-3. The tights arrived in a small box with a transparent plastic window showing off there bright design. They looked fantastic, featuring brightly coloured monsters on a dark backing they defiantly stood out. I was excited to get them on Maxwell and see what he thought of them.
The tights were easy to get on and off Maxwell, I simply was able to roll them on to his feet and pull them up his legs, it took a matter of seconds which I was happy about as Maxwell loves to wriggle.
The tights themselves were soft to touch and also quite thick which is fantastic in the cold weather. They feature anti slip soles which are useful for Maxwell as he is forever sliding around in just socks as we have laminate flooring. The tights are extremely hard wearing due to being stitched well which means they do not go out of shape after washing. I also found they do not bubble after washing.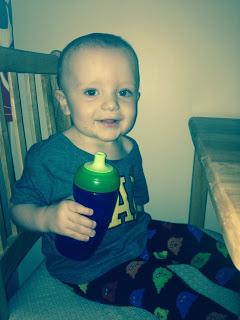 For bonfire night Maxwell will be wearing his slug and snail tights to keep himself warm. Although I could add some jeans or other trousers over the top of the tights for extra warmth I have found that most other trousers do not fit well into Maxwell's Wellington boots which will cause him to be uncomfortable. I can not wait for people to see Maxwell's tights.
Slugs and Snails is the first company in the UK and Ireland to design and produce tights just for boys. The designs are great and the idea behind them is fantastic. I can not wait for some more designs to come out and get a few more pairs of tights for Maxwell this winter.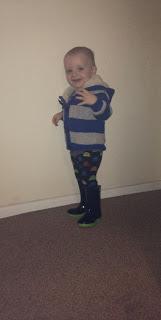 You are able to purchase the tights from the Slugs & Snails website.
I did not receive any financial reward for writing this review.However we did receive the product for review purposes. Everything written in this post is my own, honest opinion.