Thursday, June 5, 2014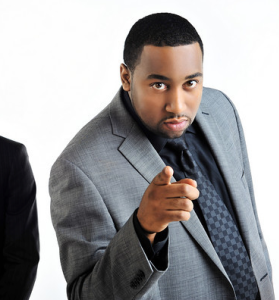 Slowbucks Held A Press Conference In Bostany Law Firm PLLC in Manhattan's Trump Building Today Revealing They Will Not Be Launching A Criminal Investigation On 50 Cent , But They May Want A Little Chunk Of His Fortune .
No Lawsuit Has Been Filed Yet But The Groups Lawyer Is Looking Into The Logistics To Possibly Sue For Brand Tarnishment .
A Rep For The Twosome Stated
'through the investigation so far they have cases for assault, conversion, theft and brand-oriented action such as unfair competition and tarnishment. The end goal for all this, they said, is "brand repair," and the amount they are seeking will be determined after they figure out the amount of damage. —Emmanuel C.M.
-"You take the guy that's behind the brand, and you try to embarrass him," the rep said. "That is meant for one thing only—for humor, and to make him less money. It's a simple equation; why else would they do it?"
-"Summer Jam is supposed to be a celebration," Bostany said. "Slow came with that in mind… What happened on Sunday would have brought us back 20 years if we weren't dealing with a person like Slow. No matter how rich or popular someone may be, they are not above the law. Slowbucks stands for Unity and Peace."