For this year's Slow Food Week (1-8 June) Chef Neil Forbes from Cafe  St Honore is using Beremeal from Orkney to make bannocks.

In a competition – to be judged by Chef of the Year 2014 and Slow Food Chef Alliance member, Neil Forbes and to be in with a chance of winning dinner for 2 with a bottle of wine, make a small batch of bannocks and drop them off at Cafe St Honoré between Monday 1 and Monday 8 June. Just make sure you also include your full name, email address (and twitter handle if you have one) so they can let you know if you produce the winning bannock.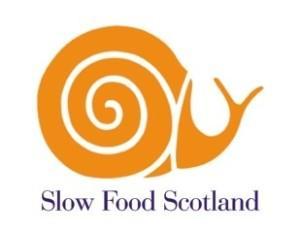 Neil's step-by-step guide to making beremeal bannocks
Makes 10
250g beremeal
50g melted fat (butter, or any animal fat)
Good pinch of salt
Grind of pepper
Enough hot water to make a stiff dough
Method
Choose a heavy-based, oven-proof frying pan around10-12 inches diameter and place on the stove to heat.
In a mixing bowl, season the flour, then make a well in the center and pour in all the fat.
Then add the hot water, mixing in a little at a time, to create a dough that's not too dry or wet (a little like a shortcrust pastry dough). It should be manageable and still warm.
With a light dusting of beremeal flour on your bench, use your hand to press the ball into a flat, round shape that will fit the base of your pan (no need to use a rolling pin).
Once the pan is very hot, place the bannock inside and dry-fry (the fat in the dough will ensure it doesn't stick) until it's nicely browned. Then very carefully flip the bannock over to brown the other side for a couple of minutes.
Once the bannock is brown on both sides, place the pan in a moderately-hot oven for around 5 minutes. You want the flour to be cooked, but you don't want it too crisp. It should have a texture something like pitta bread.
Let it cool for a minute or 2, and then slice into 10 triangles.
If you have any questions – please email [email protected]
Good luck!