L'Anima come to Edinburgh with Menabrea
Head chef at London's L'Anima restaurant and Menabrea ambassador, Antonio 'Lello' Favuzzi, created a wonderful fusion of Italian and Scottish flavours for a one-off dinner at Divino Enoteca and we were extremely lucky to gain a seat at the table.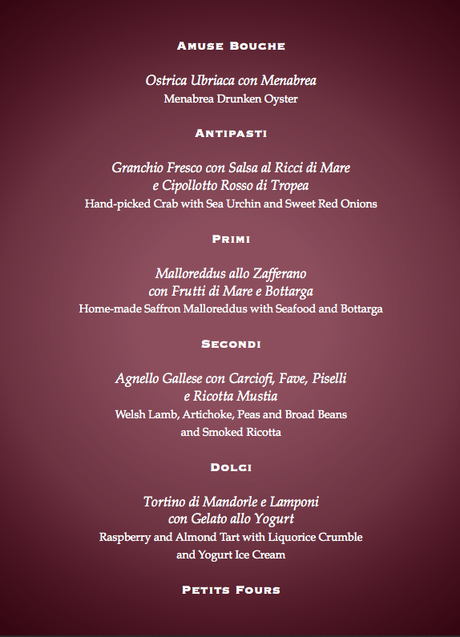 Favuzzi's menu included a Menabrea Drunken Oyster; beef fillets from Orkney; crab from Troon; Mussels from Shetland; Lanark cheese; and squid from Scrabster. These feature alongside a range of authentic Italian cuisine including bottarga (cured fish roe); malloreddus, a hand-rolled fresh pasta shape from Lello's home area of Sardinia; and sea urchins from Sardina.
We started the evening, with of course, some beer.  Enjoying the light, sweet malty beer.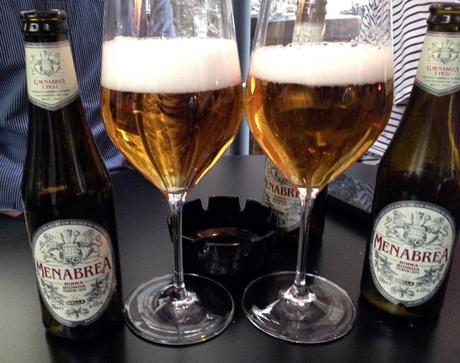 Beer!
The menu sounded delicious, and we couldn't wait to taste it. First to be delivered, Menabrea Drunken Oyster.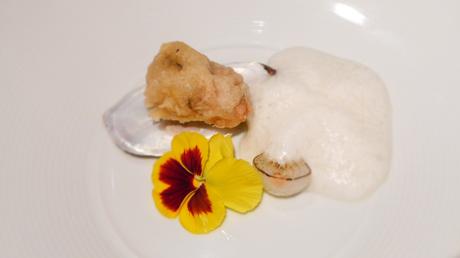 Drunken Oyster
Tempura style batter infused with Menabrea and a beer foam.   This would make a very posh beer snack, or a starter for a romantic night in at home.
After another refreshment break, it was time for some Scottish crab.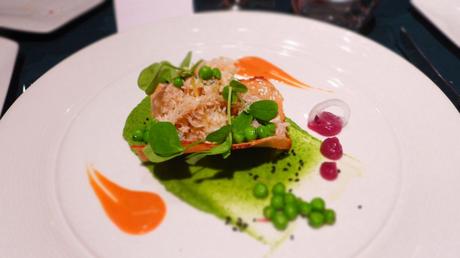 Hand picked Crab with Sea Urchin and Sweet Red Onions
Perfect, this light dish went perfectly well with the beer.  The crab was moist and the tang of the sea urchin battled with the beer.  Loved it!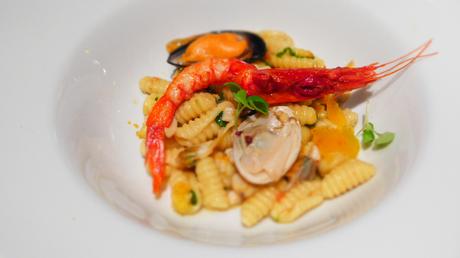 Saffron Malloreddus with Seafood and Bottarga
The Saffron Malloreddus were like gnocchi although not as thick or stodgy.  A strong saffron taste and smell with this dish. This is one we will be hoping to try at home.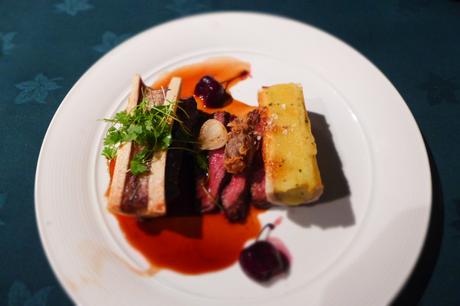 Orkney Beef Fillet, Marrow Bones, Lanark Blue cheese and Cherries
Tender beef fillet served with the tangiest mash around.  The Lanark Blue Mash inside bone marrow – wow.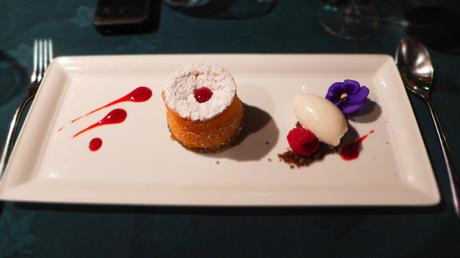 Raspberry and Almond Tart with Liquorice Crumble and Yogurt Ice Cream
Mrs Foodie isn't a big liquorice fan, so extras for Mr Foodie!  However she did make quick eating of the almond tart.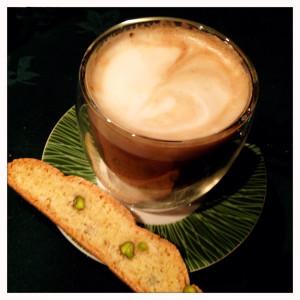 End of meal coffee
Menabrea is available in select bars in restaurants across the UK.
For further information:www.menabrea.co.uk or follow @MenabreaUK