This slow cooker butternut squash lentil curry is creamy and flavored with warm spices, butternut squash, coconut milk and lime juice! Works great as a comforting vegan dinner, or for meal prep.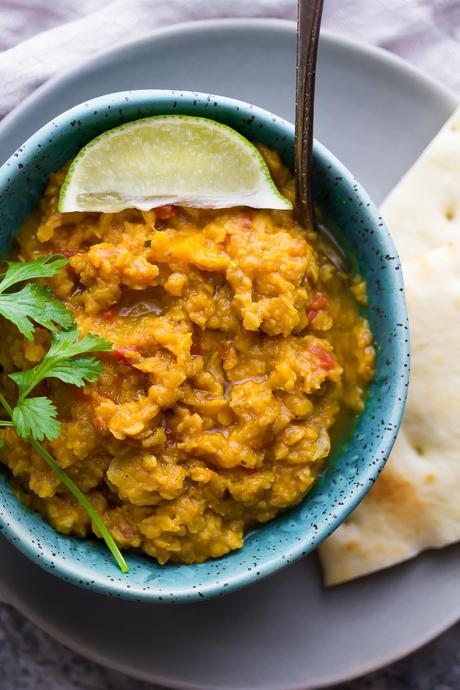 This recipe was originally published in 2016. It has been re-written and published in 2019 with a brand new video! Same great recipe.
This slow cooker butternut squash lentil curry is a reader favorite around here! Not only is it super easy to get on to cook (no sauteeing!), but it tastes amazing and is hard to screw up.
Inspired by my favorite Red Lentil Dal recipe, this version has butternut squash, which adds a little bit of sweetness, coconut milk, which makes it richer and adds a little coconutty flavor, and lime, which brings out all the flavors.
This slow cooker red lentil curry also happens to be one of my favorite meal prep lunch recipes: makes a big batch and is easy to portion out with rice and freeze for later. It's filling, but healthy, and I love that it's vegan, as we are making an effort to consume less meat these days.
Reasons you'll ♡ this butternut squash lentil curry
it's a 'dump and go' slow cooker meal
it freeze/thaws great (before or after cooking!)
it is vegan, gluten-free, and dairy-free