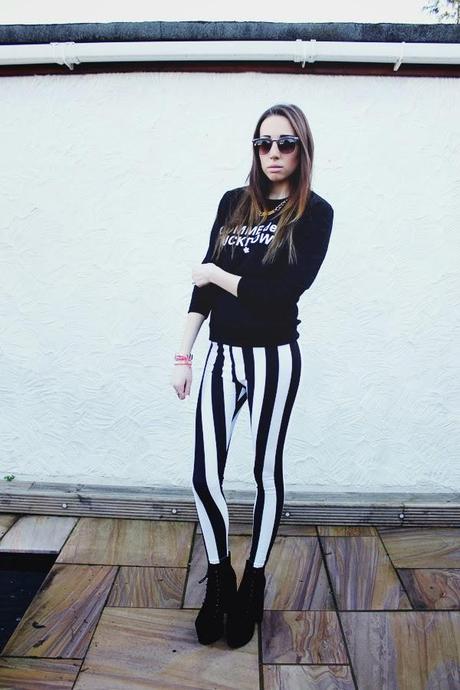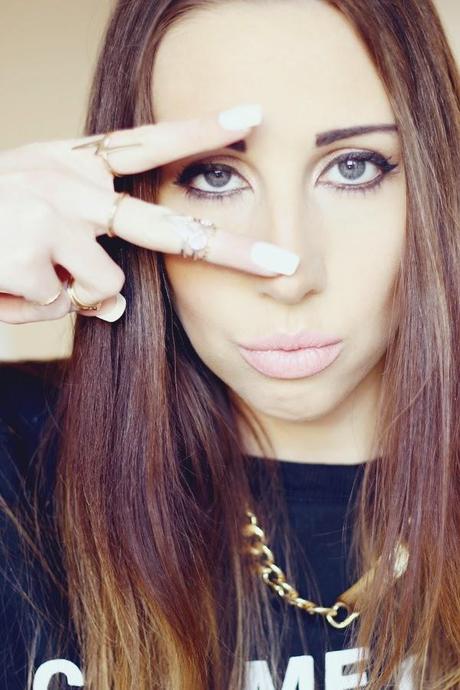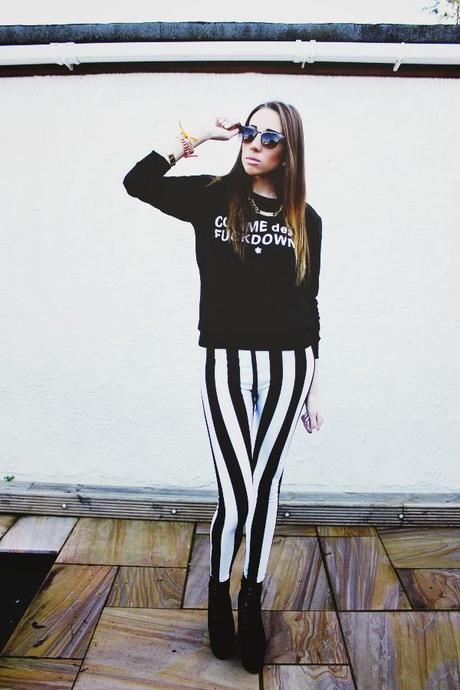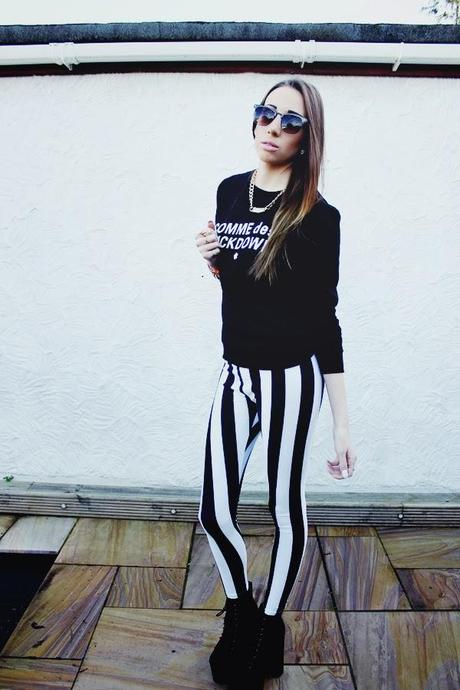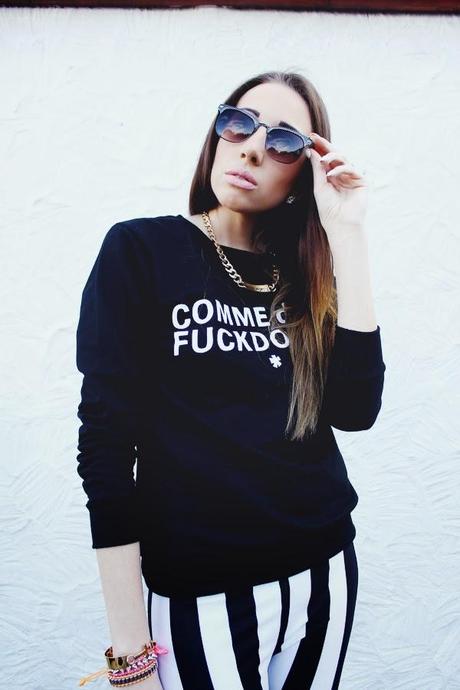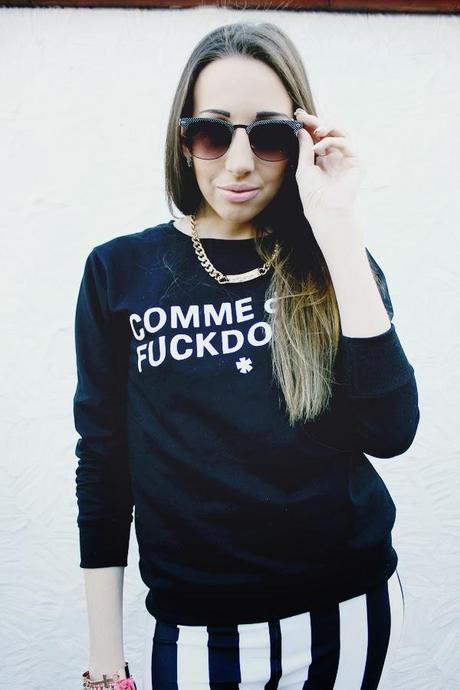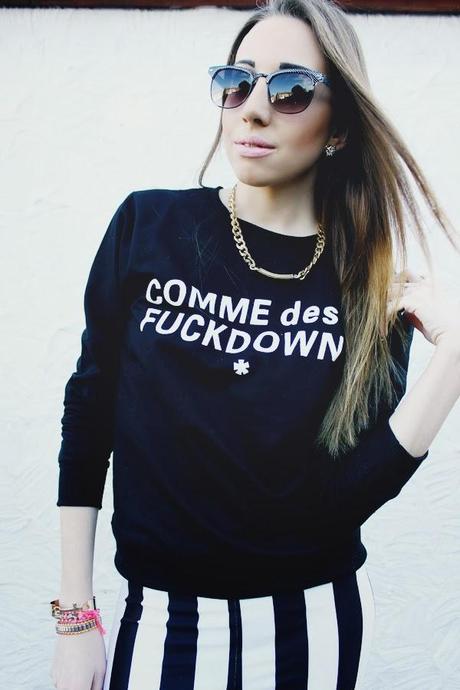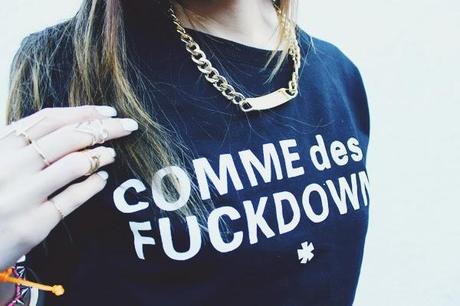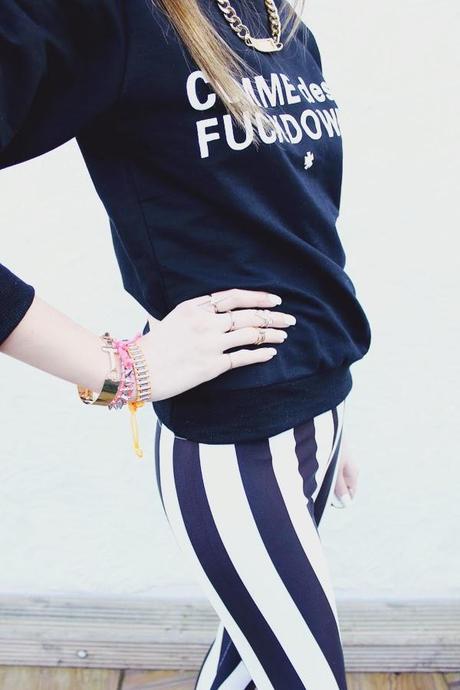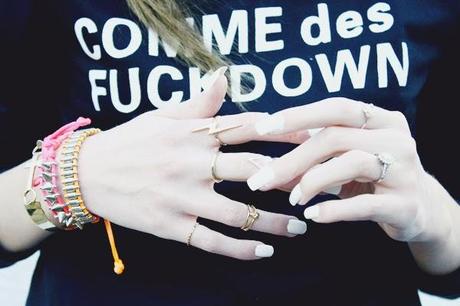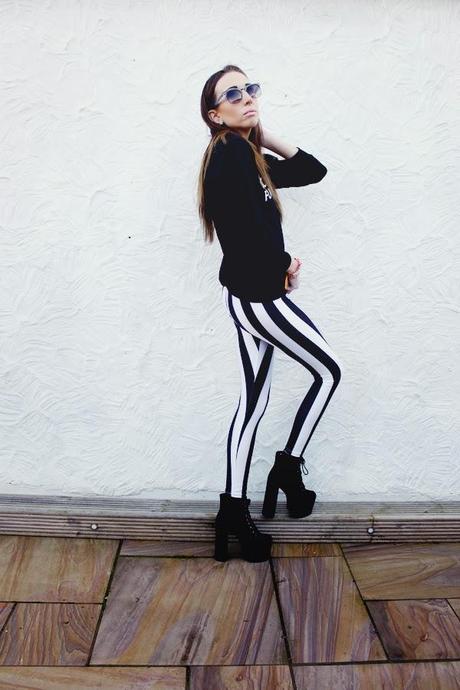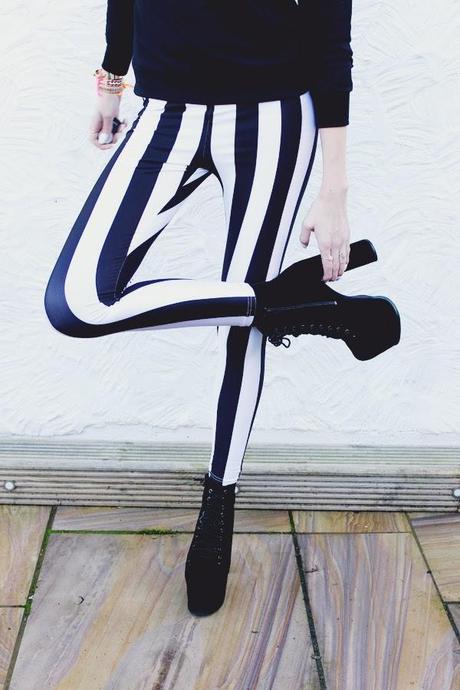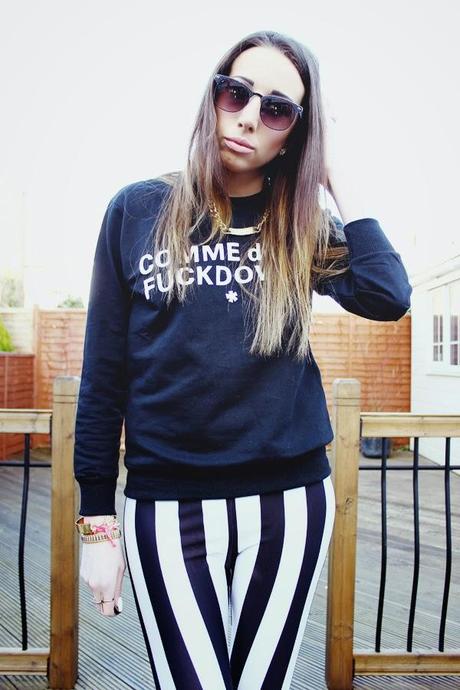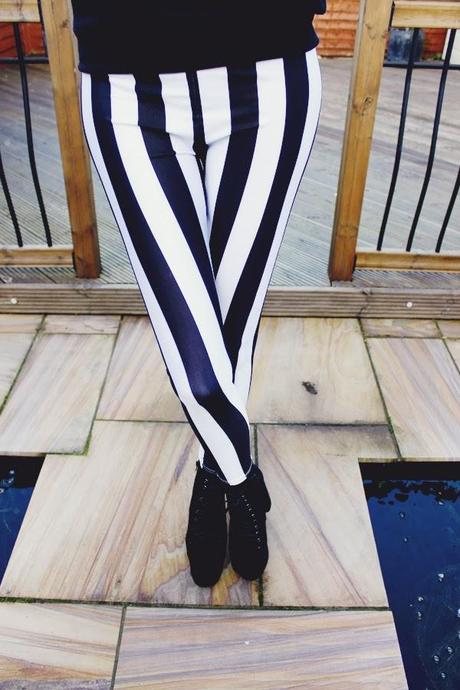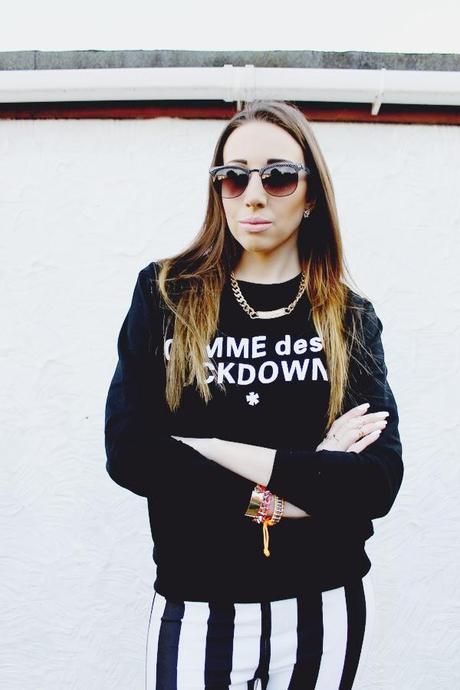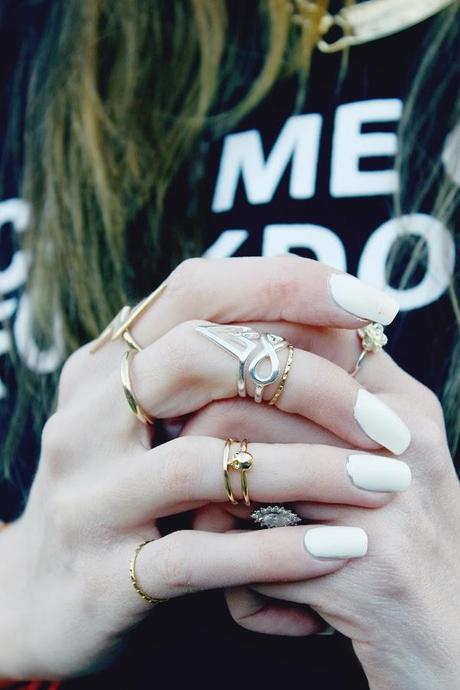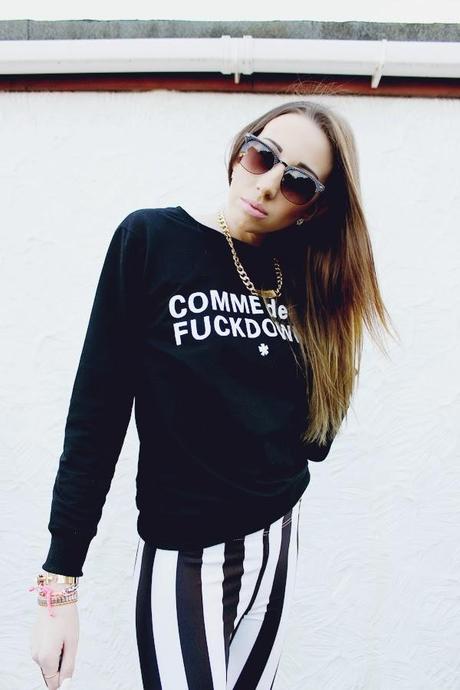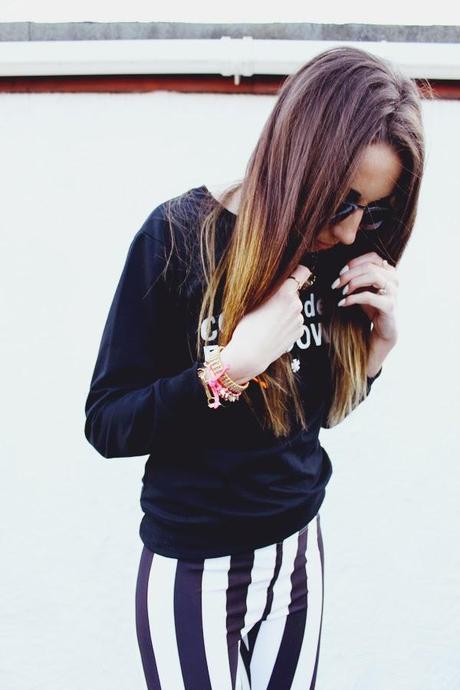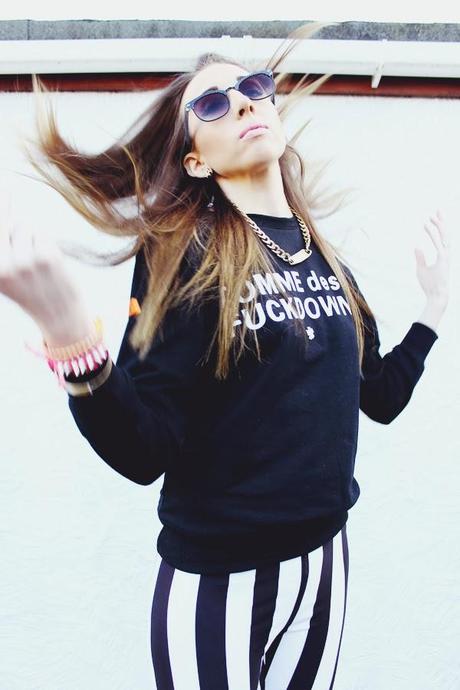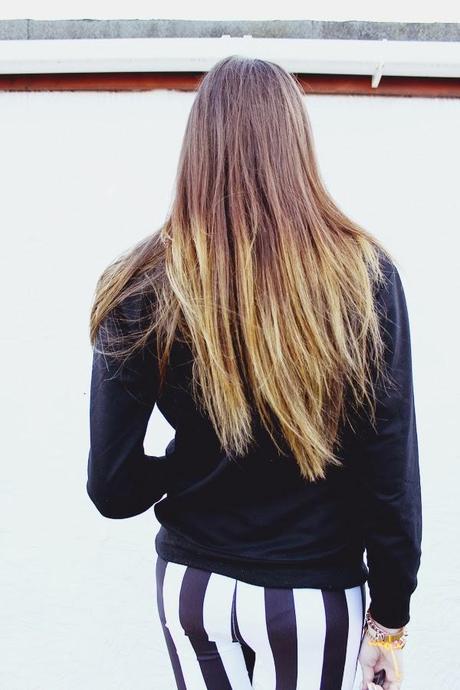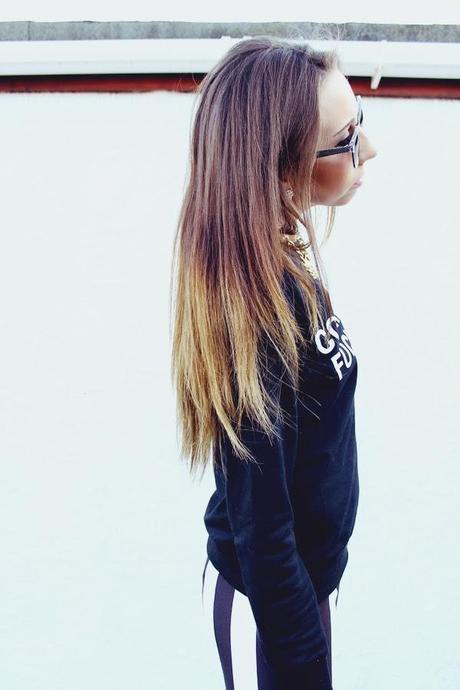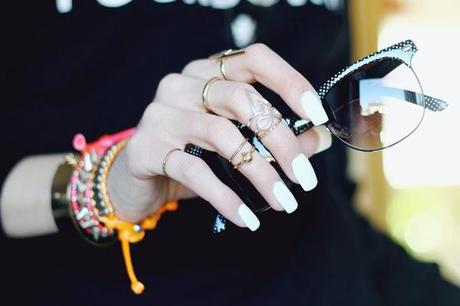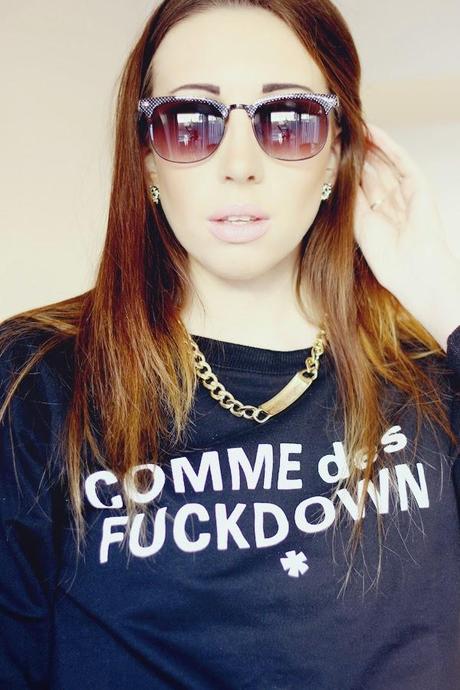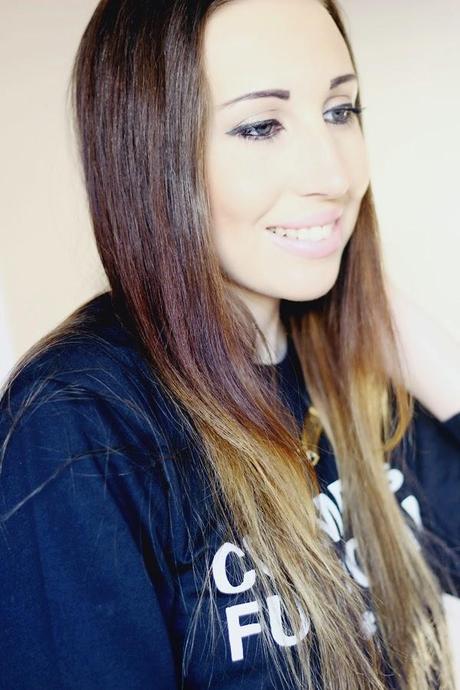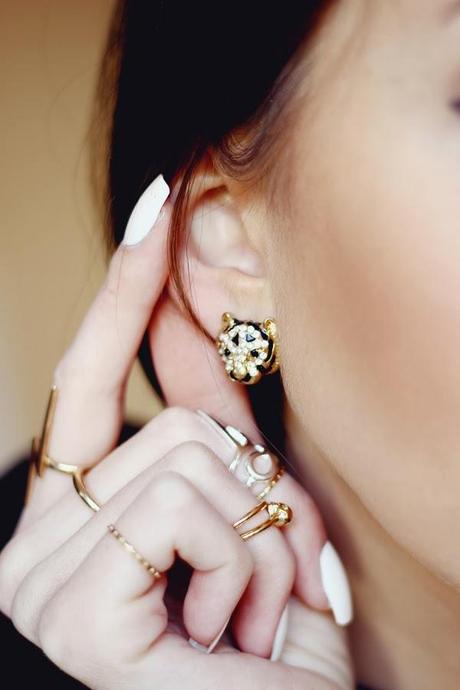 Sweater-Romwe//Leggings-Romwe//Rings-Primark & H&M//Bracelets-Primark//Necklace-Primark//Boots-Hidden Fashion//Sunglasses-Primark//Earrings-Forever 21
Hi Ladies!
Last week I was so excited when my new sweater & leggings arrived from Romwe, I couldn't wait to try them on and decided to take some photos at the same time.
Romwe is a really affordable fashion store that stocks all the latest trends, they have such a wide variety of clothing plus they offer free delivery on all orders.
Sorry the photos are a bit rubbish, the lighting was really challenging and I was in a rush due to daylight disappearing (Hurry up summer!)
I absolutely love slogan tops and this commes des f**k down top is perfect, it's edgy and super stylish. I styled the sweater with these stunning black and white striped leggings, they work perfectly together.
I wore a mix of different rings, mainly midi rings which are my favorite trend.
I'm sorry this post has been a bit rushed, it's been crazy busy with wedding planning, we had a bit of bad news regarding our catering which is very sad but all is being taken care of.
I don't have too much planned for this weekend, maybe some shopping & popping into my sisters salon and of course going to church Sunday morning to hear our banns being read again :)
Hope you all have a great weekend! Thanks for popping by!