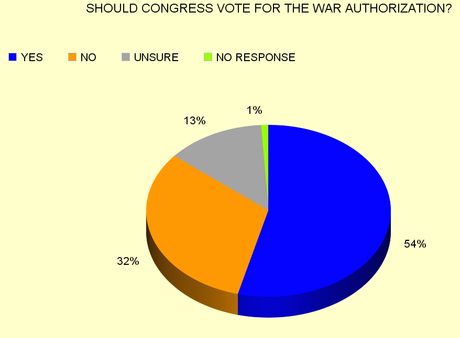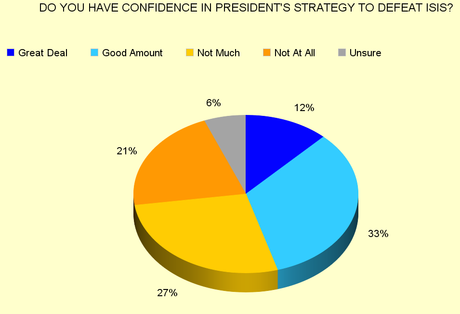 The charts above were made from a new NBC News / Marist Poll -- done on February 11th and 12th of a random national sample of 603 adults, with a margin of error of 4 points.
The president has asked Congress to pass a war authorization to give him the authority to fight ISIS in Iraq and Syria. President Obama says he wouldn't use it to start another big ground war using U.S. combat troops -- but the authorization would allow him to send in special forces troops and even other combat troops "on a limited basis". Of course, the authorization doesn't define those limits, or say what would follow if any of those troops are killed.
I think this is a bad idea. The president is asking for the authorization to fight a war that should be fought by the countries in that region, and that war could easily last many years (like the war in Afghanistan).
But it seems that a small majority of Americans disagree with my assessment. About 54% of the American public thinks their congressman should vote for the authorization. That's a bit puzzling, since only 45% say they have any confidence in the president's strategy to defeat ISIS. Why would they support widening the war when they don't have confidence in the strategy?