After 140 days of no football, with my life evolving around playing my full part as a key worker and staying at home playing Subbuteo, it was nice to finally get out and watch a few games. It was also great to catch up with a few of my fellow Groundhopper pals at some of these matches.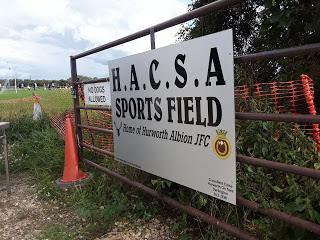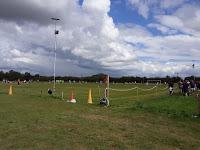 The new season kicked off with a derby match in Darlington. I picked up Lee and headed down the A1 to Hurworth in the outskirts of the town.
Hurworth Albion
are a relatively new club, established as a junior set up in 2017, with a senior team making their debut in the Wearside League Division 2 this season.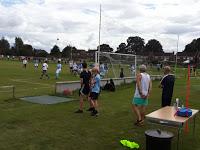 The HASCA ground is hidden within a housing estate in Crossfield Close. There's plenty of land with pitches each side of the central main pitch, with the changing rooms and snack bar in the car park entrance.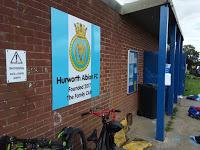 This was the club's first match and they showed a lot of promise against a more experienced Darlington Town side. After trailing by two goals and holding their own for most of the first half, the visitors bossed the second period with a hat-trick by Bushy and a brace by Johnny Ward making it 7-0 at full time.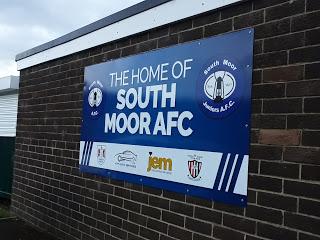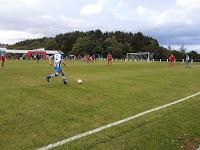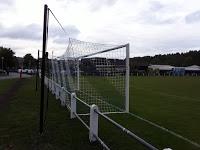 The following Wednesday I headed up to South Moor on the edge of Stanley in County Durham, just 24 hours after the latest FA directive regarding Step 7 friendlies, which ridiculously stated that we weren't allowed to attend matches at this level. Although it's absolutely fine to gather on beaches, socialise in pubs and restaurants, but standing in a field watching a bunch of blokes booting around a leather ball is far too dangerous. I arrived at the ground and saw a few familiar faces, watching the action with Futbology Toon fan #1 Glenn Wallace, Alan Kenny Rogers and my stalker Andrew Clarke.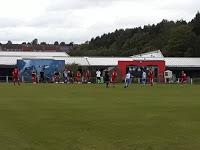 South Moor AFC
are another new Wearside League club, based at the Greenland Community Primary School which has a full railed off pitch. South Moor faced Brandon United who went nap in the first half with a hat-trick from the center forward, a deflected free kick from the number 7, and with the final touch of the half a back post header from the centre-half. The hosts improved after the break and played well at the beginning of the second half, but a goal each from two of the Brandon substitutes and an own goal made it 0-8 at the whistle.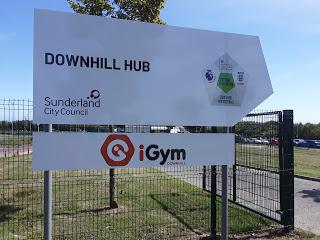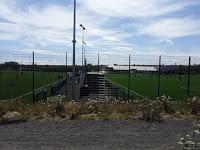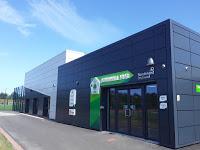 The Dowhill Hub is a ground I was totally unaware of. It is situated in between Hylton Castle and Boldon, off the beaten track east of Hylton Lane. The complex has three 4G pitches, two of which run parallel, plus another at the back of the changing rooms and gym. I met up with Lee at the game, although we kept our social distance, as I chose to watch the game outside the cage and help out as a ball boy.  As there are twinned pitches I could have watched two matches at once, but I was here to see new Wearside club
Doxford Park
take on one of my local teams - Felling Magpies. Doxford Park are based at Herrington CW (one on my list) but are playing their warm up matches at other venues.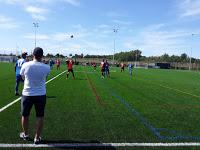 Doxy got off to a great start with Damien Knight scoring two well taking goals in the first quarter. (drinks breaks means a four period match) Ben McDonald grabbed a third with twenty minutes remaining, before the Felling number 9 headed in a consolation. With the last kick of the match Lury Moraes wrapped it up to make it 4-1 to the Wearside League newcomers.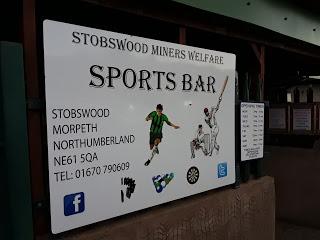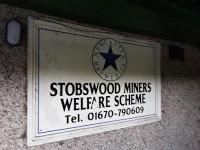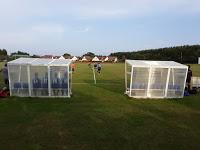 On the following Wednesday, my London based 'hopper mate - Mark Wilkins was staying in the north-east, so on a pleasant summer's evening we headed up to Northumberland for a couple of pints and a match at
Stobswood Welfare
. After a drink in Morpeth we took the short drive to Stobswood. The civil parish has a population of about 120, with the majority of the
houses built in support of the railway and the defunct brickworks that previously operated just to the east of the railway line. The Stobswood Welfare Recreation Ground has a large social club which overlooks the cricket and football pitch, which is railed off with a pair of dugouts on one side. The club first joined the Northern Alliance in 1977 and throughout the years have resigned then re-joined the league four times, the latest in 2018 when they moved from the Tyneside Amateur League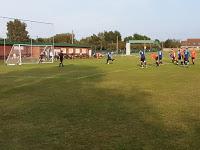 Stobswood faced Northeast Combination League side Blyth Rangers, leading at half time courtesy of a lovely 30 yard lob from James Oliver just before half time, which followed a penalty save by the Rangers 'keeper Sam Bexton. (see picture)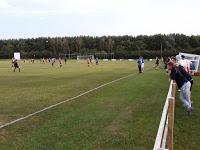 Jake Baker scored a 20 yard free kick not long after the restart and the home side took control of the match, with two goals from Robert Baxter and right at the end Calvin Baston made it 5-0 to Stobby.  After an entertaining game
the night was nicely finished off with a couple of GBG pubs ticks, namely the Northumberland Arms and The Running Fox in Felton.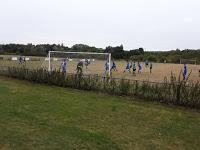 The uncertainty of not being sure whether you can safely watch a game or not, meant I was going to chuck the season in as a non-starter and wait till things get back to some kind of normality. Last Saturday I still went to a match, but instead of looking for somewhere new to visit and being unsure if I could watch or not, I took my invisible dog Ringo for a walk around Blaydon, and while in the vicinity watched Winlaton Vulcans 6 Blaydon 2.
(click on pictures to enlarge image)
Matchday Stats
(Pre-season friendlies)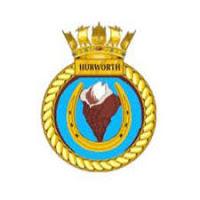 724.HASCA Playing Field
- Saturday 1st August:
Hurworth Albion 0 
Darlington Town 7
(Wilson 18 Harker 41 Bushy 49,55,62 Ward 72,77) 
Admission £2.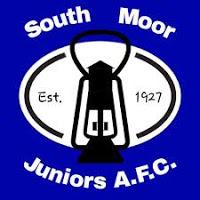 725.Greenland CPS
- Wednesday 5th August:South Moor 0 Brandon United 8(#9 4,38,45+1 #7 40 #6 45+2 #12 65 OG 79 #14 84) 
726. Downhill Hub (p2)
- Saturday 8th August:Doxford Park 4(Knight 4,16 McDonald 70 Moraes 90) Felling Magpies 1(#9 82)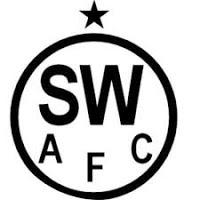 727. Stobswood Welfare
Recreation Ground
- Wednesday 12th August
Stobswood Welfare 5(Oliver 44 Baker 59 Baxter 59,67 Baston 90+2)Blyth Rangers 0