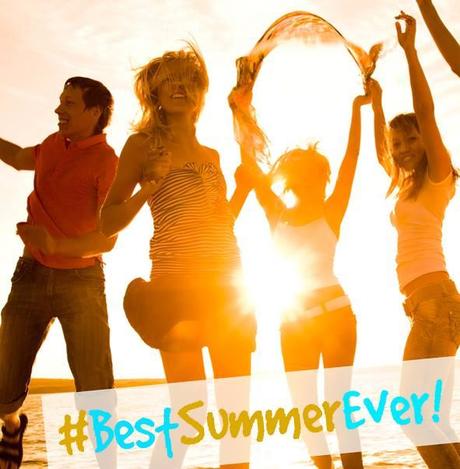 Who can't wait for summer? I do. Never mind that Valentine's Day is just around the corner, and Chinese New Year is just a few blocks behind. From the same team behind Outbreak Manila, the zombie infested event that has been spreading since 2012; Breakout Philippines, the country's premier escape room game; and Breakout Interactive Theater, the mystery interrogation game; comes
Slidefest Philippines
!
Slidefest Philippines is not your ordinary, run-of-the-mill, stationary water slide. It's a series of family-friendly, adrenalin pumping slip and slide water events that involve more than just 1,000 feet of slippery polyvinyl material. There will be music, food, drinks, water balloons, water guns, and of course the longest, biggest and baddest slip and slide ever to hit the streets of the Philippines! (Is it possible? Oh apparently it is.) It's just 1,000 feet of pure happiness, indeed.
So apart from the 1,000-foot-long slide, what makes Slidefest Philippines awesome?
Slidefest intends to take over the city streets (yes, the city streets!) of your cities and other iconic locations to spread some fun and happiness for 24 hours. A series of one-day events will surely make for a memorable and unique experience this summer!

Which slider would you like to be?
SINGLE SLIDER (Early bird rate: Php300 | Regular rate: Php350)
Do you want to become known as that kid who just slid through the whole thing once within your selected time session? That is a risky move, Cotton. We can only hope that it pays off.
WAVE SLIDER (Early bird rate: Php500 | Regular rate: Php600)
Become a wave slider and enjoy the slide again and again, get some rest, talk to your friends, take some selifes and then go again within your selected 2 hour time slot.
VIP SLIDER (Early bird rate: Php1000 | Regular rate: Php1200)
All day sliders! Become a VIP and enjoy unlimited slides for the entire 12 hours of the day to be entitled to an express lane just like the priority boarding one at the airport. VIPs also receive a cool Slidefest T-shirt and 20% off other merchandise. And to make sure that you get top priority, only a limited number of sliders can experience the VIP treatment at each location.
Where do we sign up?!
Unfortunately nobody knows yet. Stay tuned for further announcement!