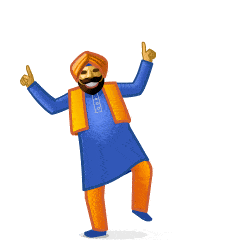 The free calls and messaging apps have made communication so easy. And their cool and funny stickers make them even more fun. Out of all the free messaging apps and services that I've tried and used, I love the emoticons of Skype best. They are funny and cute and animated and add so much more fun to the conversations.
Recently, Skype added to the fun by launching Mojis. Mojis are very short and funny videos sourced from the likes of Universal Studios, Disney Muppets, BBC etc. They include snippets from Despicable Me, Bridesmaids, Pitch Perfect, Jurassic Park, The Muppets etc. and give fun but appropriate expressions to various moods, emotions and situations. Sending a Moji is as easy as using the familiar emoticons. Just tap on the one you want to use and it will be sent across to the contact.
While I work, Skype is my most preferred way of communicating with my colleagues. And these Mojis and Emoticons make conversation fun and lighten the work stress. However, while using the smileys or the newly launched Mojis, I had often wished that Skype should also have India themed stickers or emoticons and of course, Mojis. I actually thought that it would be cool if we could use Bollywood dialogues and songs as mojis in Skype conversations.
And today, my wish came true! Today, on 29th October, 2015, Skype launched India themed moticons and Mojis from Bollywood. The Emoticons include Sharukh's Dance, a sardarji performing bhangra, a lady showing a 'chappal', a glass of Indian tea, a plate of laddoos and so on. The Mojis include popular dialogues like "Never say Goodbye" from movie Rab Ne Bana Di Jodi, "Kabhi kabhi mere dil mein khayal aata hai,' from movie Kabhi Kabhi and song snippets like Bachna ae hasino, jhoom barabar, crazy kiya re etc.
As of now, Skype has partnered with Yash Raj Films and ErosNow for sourcing India based Mojis. But more will follow soon, hopefully!
Talking about these brand new emoticons and mojis, Mr. Gurdeep Pall, Corporate Vice President - Skype said, "We're hugely excited about our partnership with Yash Raj Films and Eros International studios to bring more exciting content to our users. Our goal is to provide the best possible messaging experience on Skype, and tapping into India's extremely active and vibrant film culture is a perfect way to do that."
Those who use Skype on mobile devices might worry about these mojis taking up too much of internal storage and using too much mobile data. Well, when the update rolls out, only thumbnails of these mojis will appear on the device. Only when the user taps on a moji, it will be downloaded on the device. It will stay in the cache so the user won't need to download the same moji again and again.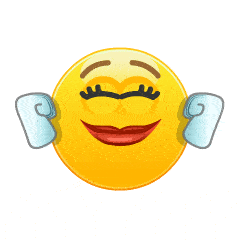 Skype Indian Style Mojis and Emoticons have already started rolling out to global Skype users and are going to be available on Windows desktop, Mac, iOS, Android and Skype for Web.
In addition, as I heard, Skype is also soon going to launch a translation feature with which users will be able to type in the language of their choice but have the message delivered auto-translated in the language preferred by the receiver. More about that later.
For now, enjoy the cool new emoticons and mojis. Have fun!