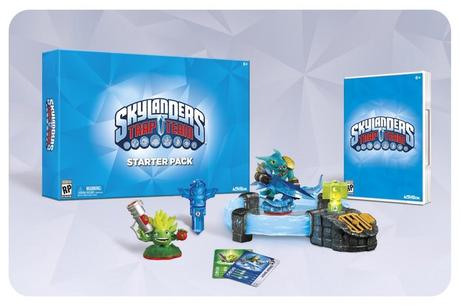 Skylanders Trap Team will, like every other game in the series, release in a Starter Pack. The game will come with a brand new Portal of Power and some awesome new Trap Team character figures. But there's more! Trap Team now has some cool new features never before seen in a Skylanders game, and there will be some special new bit bundled in with the Trap Team Starter Pack to make the most of them. Andy from Family Gamer TV got to check the new Starter Pack out.
There will only be two characters included in the Starter Pack instead of the usual three, and they will be Trap Master Snap Shot and Core Skylander Food Fight. But the most interesting element are the Traps themselves: a Water Trap and a Life Trap. These are used to capture enemies of specific elements, and slot into the new Traptanium Portal like a key! (See, our guesses before were pretty much right on!) Finishing off the pack will be two Skylanders Character Cards.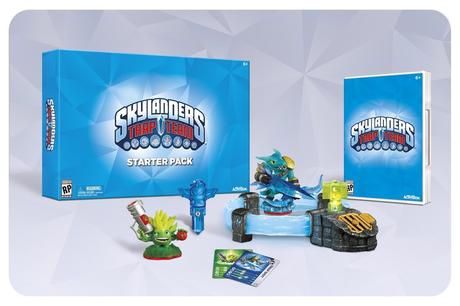 The new Skylanders Trap Team Starter Pack
The two Skylanders characters included in the pack are just two of fifty new Skylanders, so we can't wait to meet all of them. Other than Snap Shot and Food Fight, we know that some of the new characters will be Wollop, Wildfire, and Chopper.
The game will be released later this year on Wii, Wii U, Xbox 360, Xbox One, PlayStation 3, and PlayStation 4.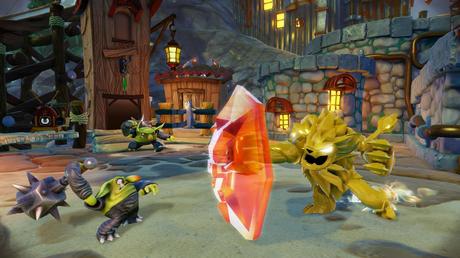 If you loved this video, follow us on Twitter for loads more amazing stories and gameplay footage, and subscribe to Family Gamer TV on YouTube.