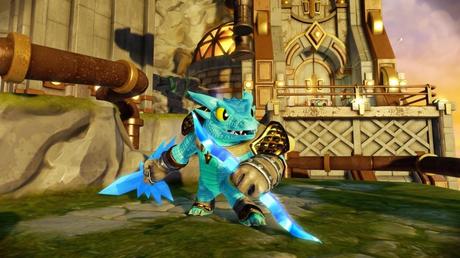 You'd better believe it, Portal Masters: Skylanders: Trap Team is the fourth game in the series, it's totally real, and you can check it our right here. Can you believe your eyes? We certainly can't! Andy from Family Gamer TV was in London to get his hands on it, and it looks amazing.
In the video Andy sits down with Executive Producer Jeff Poffenbarger to talk about how developer Toys for Bob have created Trap Team. You can see all the amazing new features in the game, as well as get a close-up look at some of the cool new figures.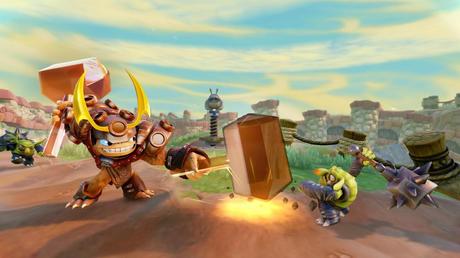 As the title suggests, you'll be able to trap villains in traps that will be unlocked with special keys. Some of the 40 trappable enemies are Chompy Mage and Shred Naught, and up to four of these enemies can be caught in a trap. We're also expecting there to be two new element types in this game.
The Trap Masters are the new kind of Skylander for this game, and revealed so far are Snap Shot, Wollop, and Wildfire. These are all guys, but there should be some girl Skylanders being revealed soon. Alongside the Trap Masters are some new Core Skylanders, including Chopper and Food Fight.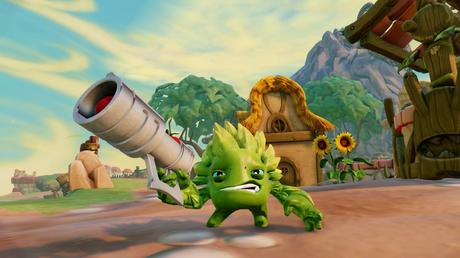 As Jeff explains in the interview, Skylanders Trap Team will be out on all the platforms: Wii, Xbox 360, PlayStation 3, Xbox One, and PlayStation 4. Interestingly the last-gen games are being made by Toys for Bob, and the next-gen games are being handled by Beenox (who make the Amazing Spider-Man games), so you know that no matter what console you get Trap Team on, it's been made with the most care possible.
These are just the first details for Skylanders Trap Team. We'll bring you more details over the coming months, and a release date as soon as we know it.
If you loved this video, follow us on Twitter for loads more amazing stories and gameplay footage, and subscribe to Family Gamer TV on YouTube.