Time for another scrapbook challenge!
Full details can be found HERE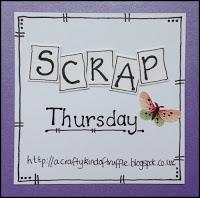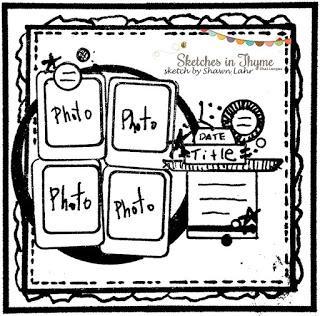 February's sketch I found quite a challenge as I didn't have any suitable photographs that could be cropped quite small. But as I had these fabulous alpha stickers by Tim Holtz I decided to use these instead and add just one 6" x 4" photograph.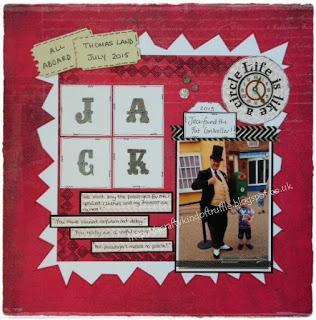 I used a terrific journal word stamp from the Artistic Stamper and finished it off with a small clock face and hands.