The kid and I attend Art After Dark events at our local art museum the
Norton
on Thursday nights. One of our favorites are when they feature art workshops, like Sketchbook Thursday.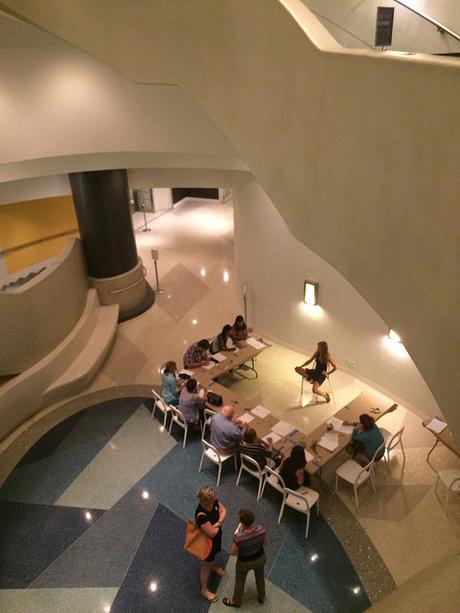 The kid took a photo of me hard at work, sketching from a model from the Norton's spiral staircase (I'm at the far right).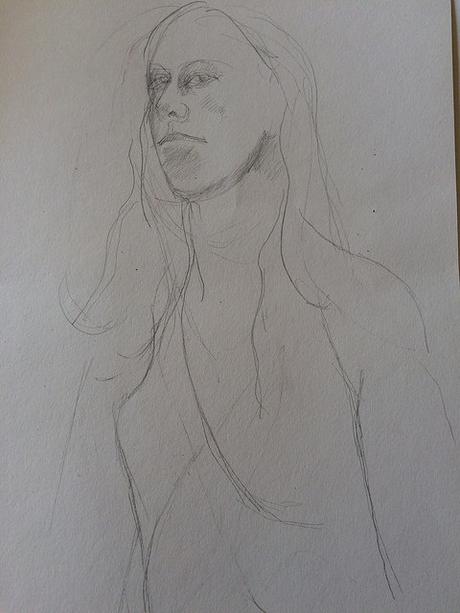 This qualifies as a Throwback Thursday post in that it happened last Thursday, and that I am actually sketching and drawing again, which certainly feels like a throwback, albeit a good one, to me.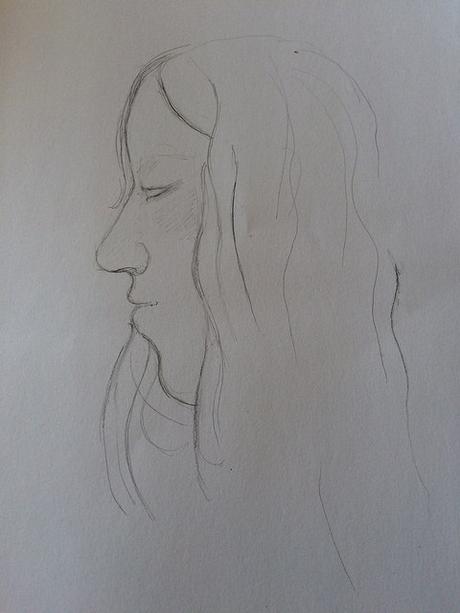 Playing with different pencils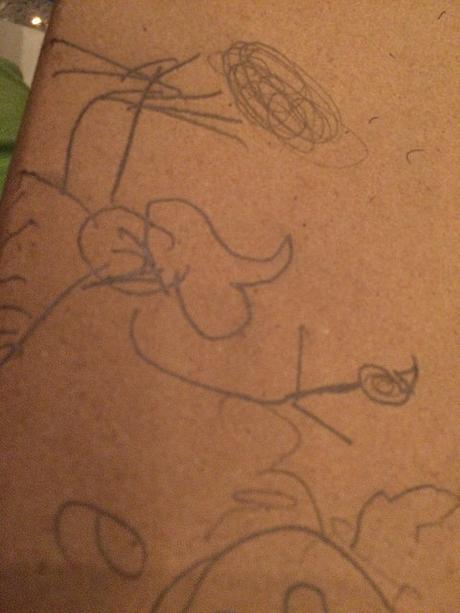 The kid came up with a drawing game - to close our eyes and draw something, and then the other person tries to guess what it is. This is her rendition of a ... Can you guess?