We can't wait to get out and explore our beautiful world again: to experience new cities, to climb unknown mountains, to taste exotic flavors, and to listen to things we've never heard before. But most of all, we are dying to return to some of our old favorites.
We've made a list of our favorite destinations that awaken our wanderlust and fire our imagination. Come and explore them with us from the comfort of your couch, and perhaps even add them to your list!
With us, you are always in safe hands. Read more about our promise to you.
Destinations that we can't wait to visit again
Africa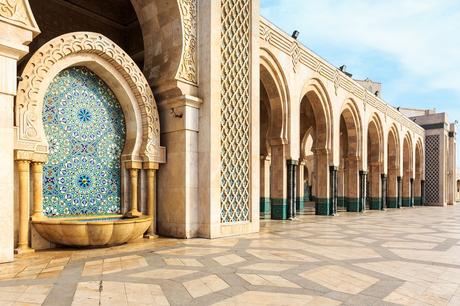 MoROccO
A FAIRYTALE from 'One ThouSAND AND ONE NIGHTs'
Why we miss Morocco
Morocco is a cultural traveler's dream. Imagine centuries-old walled cities, labyrinth-like medinas, and at the heart of it all, a busy, colorful souk where exotic sights, sounds, and aromas come together. You could spend hours haggling for the best prices with cheerful shopowners. Afterward, duck into a pretty eatery for some flavorful tagine washed down with Morocco's iconic mint tea.
Not just old walled cities, Morocco is known for its picturesque seaside fishing villages turned resort towns by the Atlantic, such as Essaouira or Asilah near Tangier. Nearby, a sea of blue houses awaits you in Chefchaouen, where cobbled, meandering lanes weave past leather workshops and hammam bathhouses. Set high up in the Rif Mountains, a 15th century Kasbah, or fortress, is an undoubted highlight of Chefchaouen, overlooking the city from its main square. And for adventure seekers what could be more unique than camping out like a Bedouin under the starlit Sahara Desert, or visiting Berber villages that have changed little over time.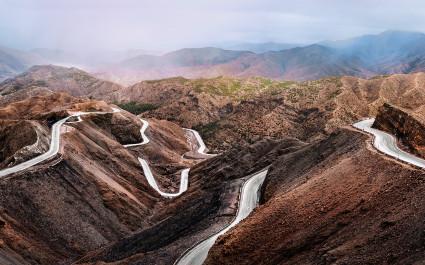 The High Atlas Mountains are a wonderful place for hiking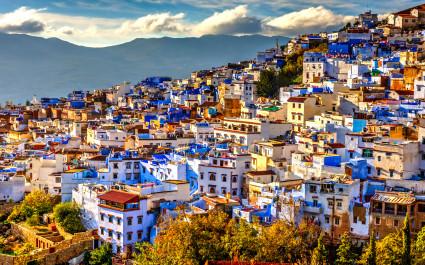 Visit Chefchaouen, the striking blue city set high in the Rif Mountains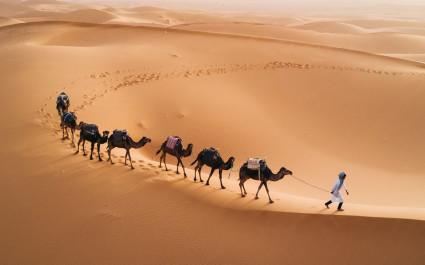 Discover the Sahara Desert with a local guide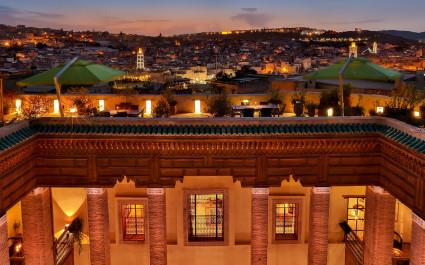 Stay in the authentic rKarawan Riad in Fes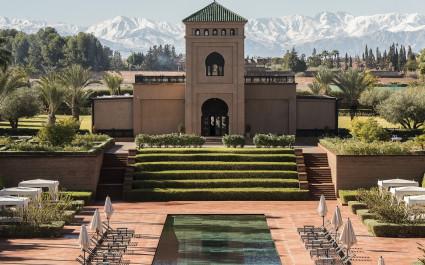 Enjoy an opulent stay in the Selman Marrakech hotel
What we look forward to
A hike in the High Atlas Mountains
A walk through the blue-washed streets of Chefchaouen
Driving over sand dunes on a jeep and watching the sunset out in the Sahara Desert
Read: the top 5 Reasons why you should travel to Morocco
Discover Morocco from your couch
Travel with BBC's Rick Stein to Morocco and accompany him to the country's souks: Rick Stein's Mediterranean Escapes – Bazaars in Morocco
My Morocco travel tip: Staying in historic riads and grand old palaces, some of which were built as far back as the 17th century! Morocco offers some incredibly beautiful accommodations for you! My favourites are the Karawan Riad in Fez and the Selman in Marrakech.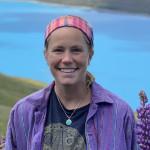 Joan DavisTravel ConsultantGet in Touch +
---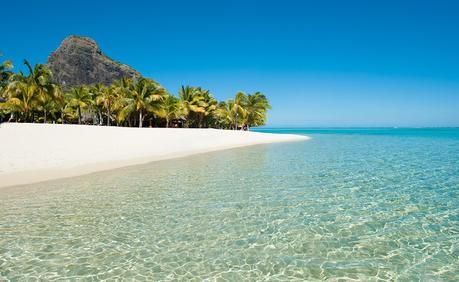 Mauritius
A TROPICal DREAM COME TRUE
Why we miss Mauritius
Have you been dreaming of a hammock under the shade of gently swaying palms surrounded by the ocean? We have been pining after the feeling of powder-soft sand beneath our feet, sleeping to the sound of breaking waves, and exploring what is possibly one of the best diving sites in the world. The lush green volcanic islands of Mauritius lie in the middle of the Indian Ocean and offer a true tropical paradise for discerning island-lovers. The country is mainly known for its gorgeous beaches, but there is much more to see and do, for example, the wonderfully untouched Black River Georges National Park that is home to diverse exotic flora and fauna. What's more, some luxury hotels have even implemented safety programs for post-Coronavirus travel, such as Shanti Maurice Resort & Spa, who have a dedicated 'Safe Zone' program with increased health and hygiene protocols, and private, sanitized spaces for guests.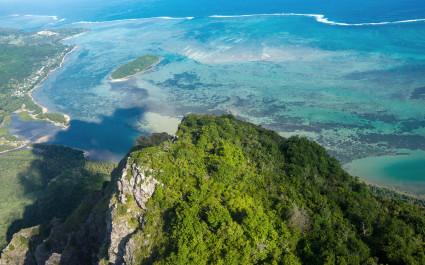 Discover a beautiful seascape in Mauritius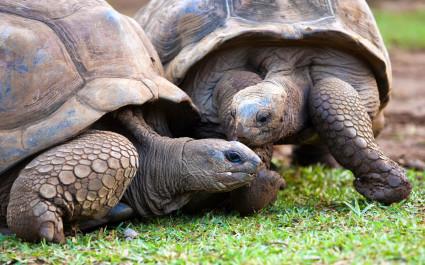 Meet some of the last remaining Aldabra Giant Tortoises in La Vanille National Park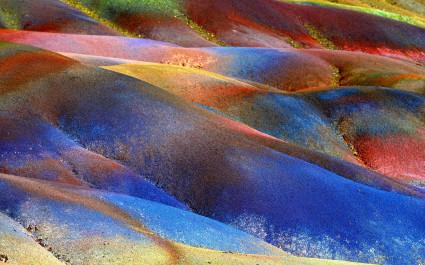 See the Seven Colored Earth – a unique geological formation in south-western Mauritius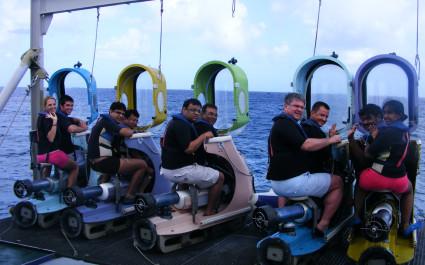 Dive into the waters around Mauritius on a sub-scooter to discover a colorful, hidden world
What we are looking forward to:
A walk through the botanical gardens of Pamplemousses
A rendezvous with some of the last surviving Aldabra Giant Tortoises in La Vanille
Barefoot luxury in the island's plush resorts, such as the Seasense Boutique Hotel
read: the most beautiful islands in Africa
My Mauritius travel tip: Mauritius is a very special place! It's the only place in the world where you can ride a unique Subscooter into the water and float above the sea bed with a 360 degree view. Thus, non-swimmers too can now experience this brilliant underwater world.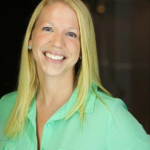 Danielle CicciTravel ConsultantGet in Touch +
---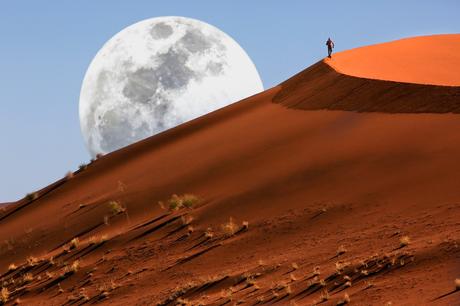 Namibia
a desert dream
Why we miss Namibia:
Did we dream it? Endless desert landscapes of the Namib Sand Sea and the Sossusvlei with its withered acacias, the dramatic rock formations of the Fish River Canyon, and the haunting Skeleton Coast with its mysterious ship graveyard – Namibia's landscapes are so wondrous, so surreal and beautiful, one is often left wondering: do they really exist?
Few destinations in the world can match it's raw, natural beauty. Deriving its name from the world's oldest desert, the Namib, this is a unique land where you can see abundant desert-adapted wildlife, meet the extremely isolated yet friendly Himba tribe, and go glamping in remote, undiscovered landscapes. As one of the safest regions in the continent with low crime rates and health risks, what better place than Namibia for a truly isolated, spectacular journey?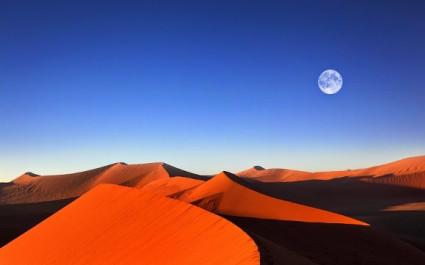 Spectacular sand dunes of Sossusvlei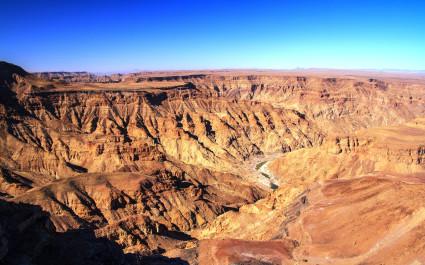 Fish River Canyon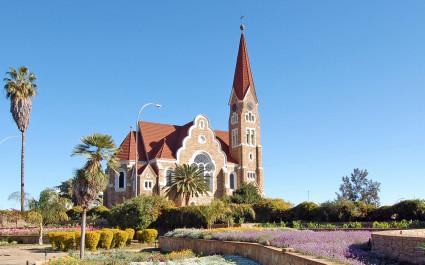 The city of Windhoek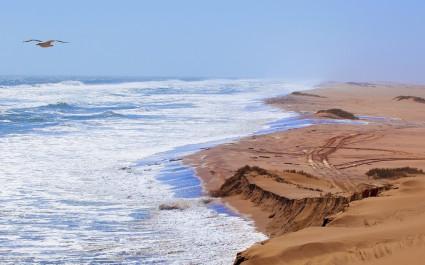 The hauntingly beautiful Skeleton Coast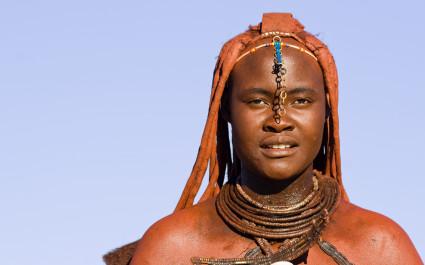 A native Himba woman in Namibia
What we are looking forward to
Continental-Namibian fusion cuisine in Joe's Beerhouse
Spending an afternoon with the traditional Himba people
A game drive in the wildlife-rich Etosha National Park
read: 10 reasons for a trip to Namibia
Discover Namibia from your couch
In a special episode of The Grand Tour, Jeremy Clarkson, James May and Richard Hammond tackle the Skeleton Coast and giant sand dunes on a 1000-mile journey in beach buggies! For jaw-dropping scenery and some typical antics from the Top Gear trio, watch the episode on Amazon Prime here.
My Namibia travel tip:The Namib Dune Star Camp offers a very special experience: Have your bed placed on your private veranda and spend a night under the African starry sky!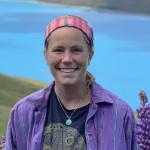 Joan DavisTravel ConsultantGet in Touch +
---
Asia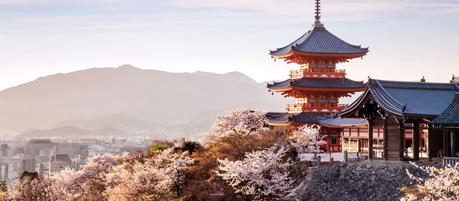 Japan
technology and TEA-CEREMONIES
Why we miss Japan
Japan is a nation of dazzling contrasts. Its storied past coexists with futuristic innovation, zen temples line the cityscape alongside glittering skyscrapers, and the neon-lit entertainment districts of Tokyo lie just a short Shinkansen train ride away from pristine natural landscapes such as Hakone. The food has been elevated to an art form and listed as UNESCO World Intangible Heritage. Bathrooms can dazzle visitors with their unique technology. Past a dazzling display of art and culture in its museums and around every street, centuries-old traditions thrive – in the tea houses, the geisha districts, the samurai palaces, and remote, mountain monasteries. Japan is a world apart, and we can't wait to go back and experience its uniqueness again.
Special Offer: Book before June 30, 2020, and save up to 45 %. View Japan offers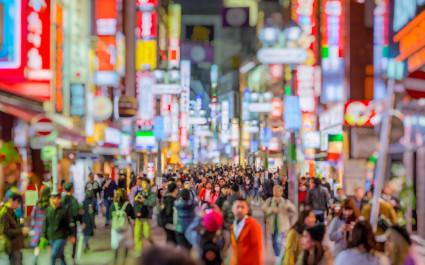 Akihabara in Tokyo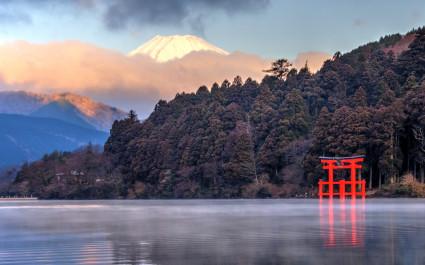 Mount Fuji in Hakone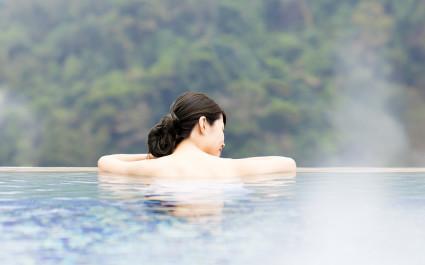 A relaxing onsen bath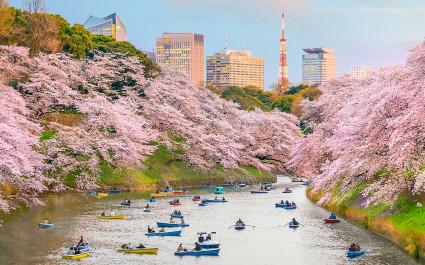 Chidorigafuchi Park in Tokyo
Snow monkeys of Nagano
What we are looking forward to:
A walk under the blooming cherry blossom trees
Relaxing in an Onsen with a glass of sake while admiring Mount Fuji in the distance
Watching the playful snow monkeys of Nagano
READ: a firsthand account of japan from our expert Brenda O'Connor
Discover Japan from your couch
Perhaps no other film has so skilfully explored the sense of other-worldliness evoked by Japan as "Lost in Translation". Starring Bill Murray and Scarlett Johansson, this award-winning classic is one you can watch over and over again. Find your copy on Amazon Prime.

My Japan travel tip: Learn the secrets of Japanese swordsmanship, have dinner with a geisha or attend a private tea ceremony in a traditional tea house – in Japan you can expect immersive experiences that offer deep insights the culture.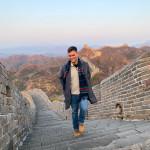 Kalani StephensTravel ConsultantGet In Touch
---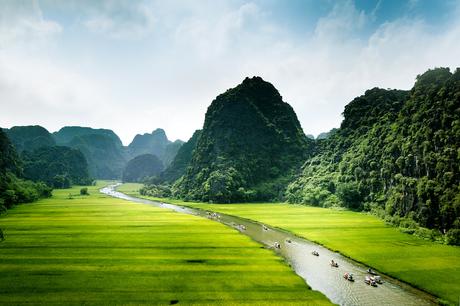 Vietnam
EPIC street EATS and wondrous WATER WORLDS
Why we miss Vietnam:
The food! We'd love to climb on a Vespa right now and jet from kitchen to kitchen to try all the delicacies, just like many of our guests have enjoyed doing in Hoi An and Ho Chi Minh City. And then there are Vietnam's floating markets, the Mekong Delta, Halong Bay with its mighty karst rocks, and the beautiful coastline where you can relax and unwind in the comfort of a plush Vietnamese beach resort, such as the Poulo Condor Resort and Spa.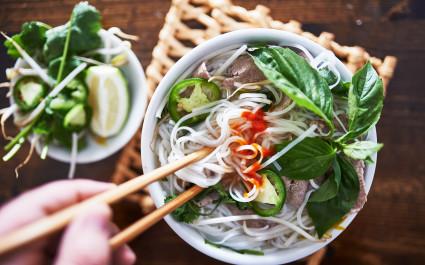 Vietnamese pho with sriracha sauce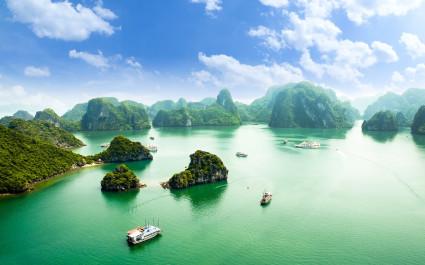 Halong Bay or the 'Bay of Dragons'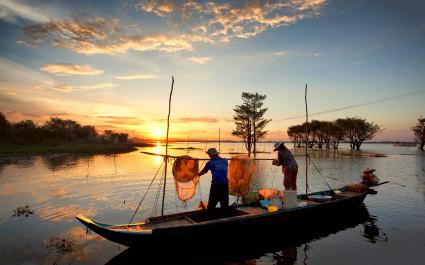 Fishermen in the Mekong River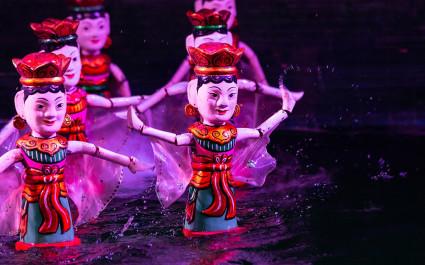 Water puppet show in Hanoi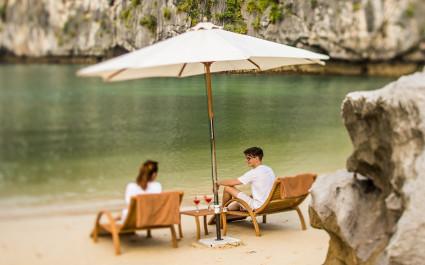 A hidden beach in Halong Bay
What we are looking forward to:
Being blessed by a monk at a traditional ceremony in Hue
Visiting the water puppet theatre in Hanoi to see this historic art firsthand
Learning the secrets of Vietnamese cuisine on a cooking class with a local chef
read: Halong bay or Mekong delta – which destination should you visit?
Sample Vietnam in your home
If you miss Vietnam, how about cooking a bowl of pho at home? It may not be exactly like the one you've had at a Vietnamese restaurant, but the fresh and delicious flavors will surely tingle your tastebuds! For those of you who are yearning to tuck into this bowl of deliciousness, here's a quick recipe: Express Pho Bo.
My Vietnam travel tip: How about dinner in the former residence of the US ambassador, accompanied by a traditional dance performance? Expect, generous helpings of Vietnamese food, live music and a magician!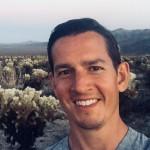 Bo CrewTravel ConsultantGet in touch
---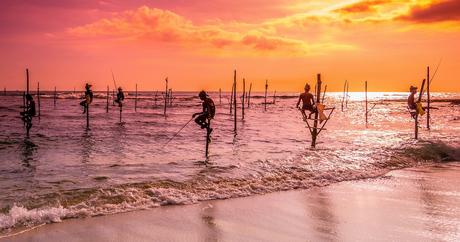 Sri Lanka
BEACH BLISS and Postcard-perfect landscapes
Why we miss Sri Lanka:
More than 2,500 elephants and eight UNESCO World Heritage sites, dense jungle, golden beaches, and mist-laden mountains – few other countries offer as many diverse experiences as Sri Lanka does and that in a very short time! You could go from the Sigiriya Fortress to Trincomalee's beaches in under four hours. The Temple of the Tooth in Kandy too is just a few hours' drive from Galle Fort and its surrounding beaches. It could be leopards in the morning and tea plantations at the Highlands in the evening – before you know it, you will be at the next hotspot. Thanks to this proximity, you can see everything this teardrop-shaped island offers and still have enough time to relax on its gorgeous beaches.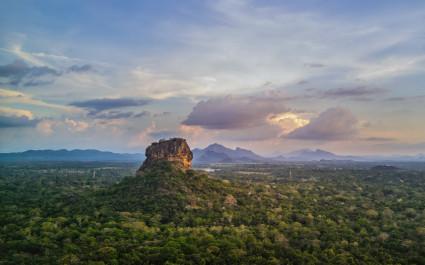 Sigiriya Rock at sunset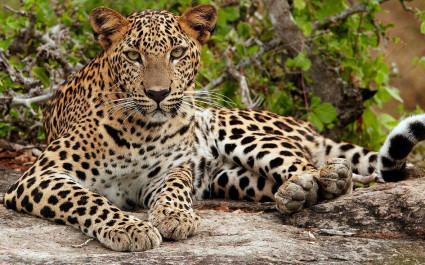 A leopard in Yala National Park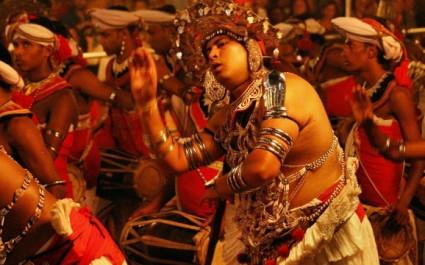 Revelers at the Kandy Perahera festival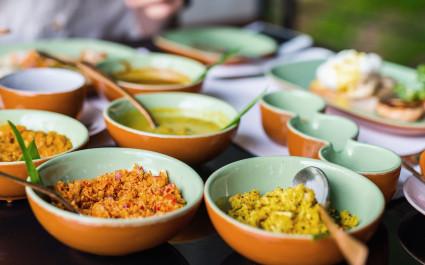 Bowlfuls of tasty Sri Lankan food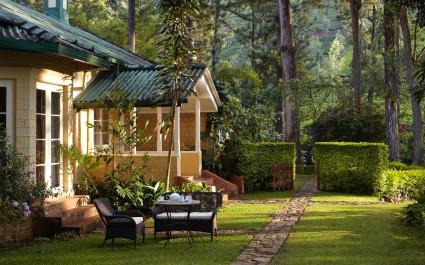 A colonial tea bungalow in Hatton
What we look forward to:
Admiring the masterpieces created by celebrated architect Geoffrey Bawa with an architecture expert
Rejuvenating with yoga, meditation, and holistic therapies in an Ayurveda beach resort
Experiencing one of of the most vibrant festivals in Asia, the Kandy Perahera
read: the best wildlife experiences in Sri Lanka
Sample Sri Lanka in your home
A hearty curry not only fills you up, it also soothes the wanderlust (until it lasts!): try this vegetarian Dhal Curry recipe at home!
My Sri Lanka travel tip: Stop in one of the five bungalows on the Ceylon Tea Trail. Enjoy a cup of steaming Ceylon tea with a view of the tea plantations from a historic colonial-era mansion and enjoy excursions in the Central Highlands too!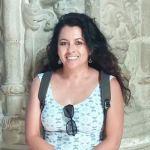 Anita SahiTravel consultantGet in touch!
---
That's just some of the destinations we can't wait to visit again. Get in touch with us for more inspiration and tips from our 50+ destinations across Asia, Africa, Latin America, Antarctica, Europe, and Oceania.
The world is waiting. Start planning your next dream trip with experts you can trust.
Plan your trip!