Australian shopping site and StyleCarrot sponsor Interior Secrets, which launched in 2009, features an array of sleek furnishings for homes and offices at competitive prices. In fact, it's said to be Australia's most comprehensive online collection of modern design.  
The site offers pretty much every kind of modern and contemporary furnishings from dining chairs, desks, tables, entertainment units, beds, nightstands, and also lighting, accessories. While many of the furniture styles are clean-lined, they also carry a selection of rustic, reclaimed furniture and industrial style furnishings. 
Here's a survey of favorite modern furniture styles.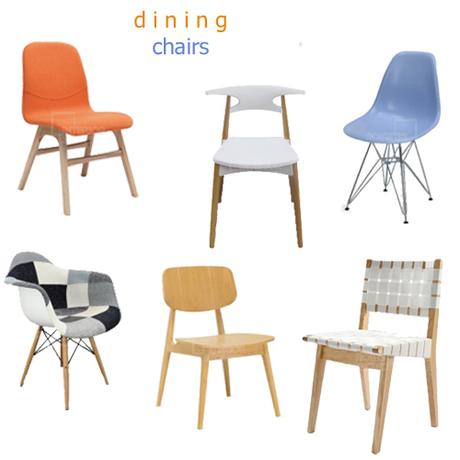 Interior Secrets showcases a wide range of modern dining chairs, including molded plastic Eames replicas (upholstered and naked), Jens Risom lookalikes with webbing, and Scandinavian styles in natural wood. There's a good array of light and dark wood finishes as well black, white, and a well-edited selection of colors.
• • •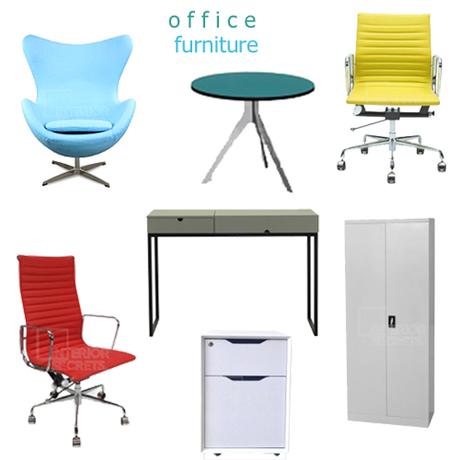 If I were outfitting a workplace with modern office furniture I'd definitely go for a clean and tailored look. (It might help combat my midday napping tendencies brought on by my cushy sofa.) Interior Living carries the most popular modern desk chairs in fun, vibrant colors, as well as desks, workstations, and sleek office storage pieces.
• • •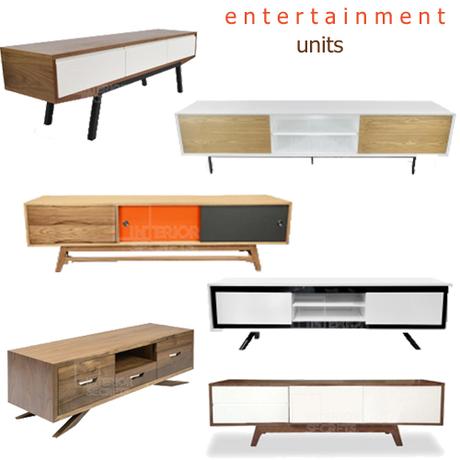 The modern entertainment center has come a long way. The hulking, wall-hogging, black and mahogany veneer monstrosities of the '80s have given way to long and lean media units that can hide the clutter of today's smaller cable boxes and Apple TV consoles while providing a resting space for flat screen TVs should you not opt to mount them on the wall. These contemporary media storage centers from Interior Secrets have a bit of a mode, '60s vibe.
• • •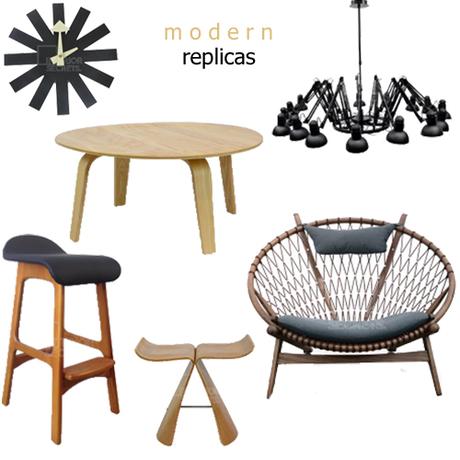 Sometimes buying signed originals just isn't an option. Interior Secrets sells replicas of iconic modern furnishings. Lookalikes include Finn Juhl, Eero Aarnio, and Le Corbusier chairs, George Nelson clocks, and Jean Prouvé and Isamu Noguchi tables, among other favorite modern furniture designs.
•             •              •