Founded by Dylan Davis and Jean Lee, three-year-old Seattle design studio Ladies and Gentlemen has a small, but covetable collection of objects, jewelry, furniture, and lighting all made in the USA.
Slideshow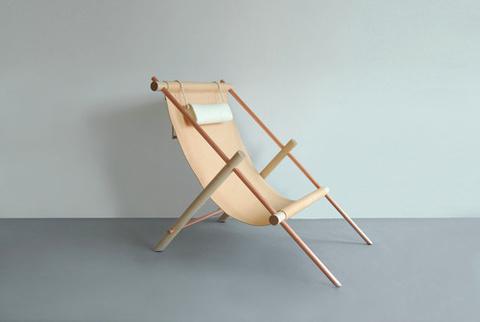 Ovis Lounge ChairAn interpretation of the classic sling chair, the hand-felted wool or leather seat is supported by a poplar and brass or copper frame. Made with textile artist Ashley Helvey. From $1,995. Photo by Charlie Schuck.
We've shown some Ladies and Gentlemen products before, senior editor Kelsey Keith included their Cylinder shakers in her list of metallic must-haves.