Henry Gilman has spent years trying to separate himself from his father's legacy of murder and insanity. Now he has the chance - all he has to do is figure out who's been killing people in Innsmouth. Then he'll be a hero and win the heart of the woman he loves, Flora Marsh. But soon he's caught in a web of danger, with the undead stalking the streets at night, a terrible monster lurking below the city, and a prophecy of destruction about to come true. In the process, his actions cause unwanted consequences and to save Flora he has to do the very thing he's spent his life trying to avoid: follow his father's footsteps into madness.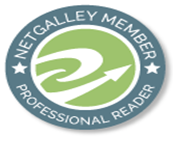 ***
Death stared at me with eyes that mirrored the mists shrouding Innsmouth's waterfront district. CHAPTER ONE
***
(@flametreepress, 25 June 2020, 256 pages, ebook, copy from the publisher via # NetGalley and voluntarily reviewed, #BlogTour 12 August via @RandomTTours)
***
***
So I'm a big fan of HP Lovecraft and really wanted to read this book when I realised its set in Innsmouth, a place made famous by the author so clearly inspired by his work. I really wanted to see where the author went with the book, a nod to Lovecraft especially The Shadow over Innsmouth. This is a terrific read. I felt it was too short as I read it quickly and felt disappointed when I reached the end because I wanted to read on. The end hints there might be a sequel. I hope so because not everything is concluded in this book and I have a lot of questions. This is a fantastic example of a book that blends horror and science fiction. There are demons with tentacles, raising the dead and severe daddy issues. I loved this.