Former homicide detective Kosuke Iwata is on the run from his past . . .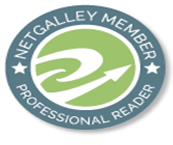 Five years ago, he lost his family. Now he may have found his redemption.
Living in LA and working as a private detective, he spends his days spying on unfaithful spouses and his nights with an unavailable woman.
Still he cannot forget the family he lost in Tokyo.
But that all changes when a figure from his old life appears at his door demanding his help.
Meredith Nichol, a transgender woman and his wife's sister, has been found strangled on the lonely train tracks behind Skid Row.
Soon he discovers that the devil is at play in the City of Angels and Meredith's death wasn't the hate crime the police believe it to be. Iwata knows that risking his life and future is the only way to silence the demons of his past.
Reluctantly throwinghimself back in to the dangerous existence he only just escaped, Iwatadiscovers a seedy world of corruption, exploitation and murder - and a river ofsin flowing through LA's underbelly, Mexico's dusty borderlands and deep withinhis own past.
***
[The woman was running - half naked, one shoemissing, blood slick down her thighs)
(MichaelJoseph, 26 July 2018, ebook, 374 pages, copy from the publisher via NetGalley andvoluntarily reviewed)
***
***
I thought the author's first book, Blue LightYokohama was fantastic, and the fact it was set in Japan meant it offeredsomething different than the usual thriller fare. I was really looking forwardto Sins as Scarlet and was not disappointed. This book is set in LA andI was a bit apprehensive, wondering if this would be as good as Japan. It wasso I guess it must be the character, Iwatathat I enjoy so much. Iwata is very different from the first book. He's nowworking in LA as a PI mainly dealing with cheating spouse cases. He's thrownback into the past when his sister-in-law is brutally killed. Sins asScarlet opens in dramatic faction and this never really let's up. I lovedthe way the story develops, taking Iwata from the seedy underbelly of LA to thedesert of the Mexican borderlands. The book is difficult to read at times andheart-breaking. I loved the way Iwata develops in this book. I cannot wait toread Iwata's next case.