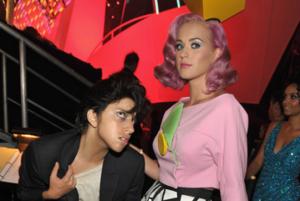 Photo Courtesy: http://www.popdust.com
I'm sure you've heard, but two pop ladies released some new jams today. Katy Perry released "Roar" and Lady Gaga released "Applause."
I have to say, I'm not super impressed with either of them…I've heard better from these two. When I really started thinking about how I'm not in love with either of these songs, a scary thought entered my mind…am I too old for pop music?!!? Dear God, I hope not. What will I listen to? And don't you dare say country music.
You take a listen to both songs and let me know your thoughts. First up is "Roar" by Katy Perry.
Next up, Lady Gaga's "Applause."
Let's be real, once these songs hit the radio and I hear them approximately sixty times within the next three months, they will get stuck in my head and I'll be changing my negative tune.
That literally happened to me with Miley's new song, "We Can't Stop," about four hours ago. When I first heard "We Can't Stop," all I felt was longing for the "Can't Be Tamed" days. Now, I'm into the new Cyrus single and I'm wondering how long it will take me to twerk like that.
Honestly, is "Roar" and "Applause" as good as "E.T." and "Bad Romance" were? Because they were God damn great! As Hilary Duff once said, "let's go back, back to the beginning" and bring back those cool jams!