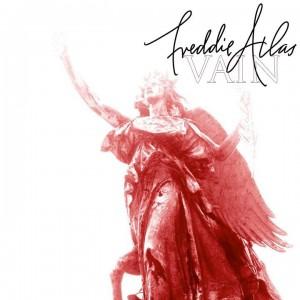 Freddie Atlas is a singer, songwriter and accomplished pianist. Born in 1988, Montreal native Frederic Casimir began playing the piano at a young age, and by the age of eight, he was already playing along to Elton John and early 90s pop ballads. It is evident, while listening to "Vain" that this piano-led style of songwriting most definitely struck a lasting chord with Freddie.
However, it wouldn't be correct or fair to restrict Freddie's music to the same genre as Elton John, or the piano ballads from the 90s. It is far more than that. Freddie combines elements of 90s pop music with late nineteenth century impressionism, which adds a further depth and sophistication to his sound. The result is something that is remarkably original, and very moving.
"Vain" is the first single from upcoming EP Dreams and is, at its heart, a piano ballad. Freddie says that "Vain" is a social commentary on the "American Dream" and the path to self-fulfillment. It deals with the confusion between pain and pleasure when it comes to the ideal of success. The subject matter is deep, and Freddie's melodic choices and accompaniment are a perfect compliment to the story being told.
"Vain" is an incredibly atmospheric track; opening to the sound of rain, the layered harmonies, the piano/strings accompaniment, the haunting vocal delivery, the faultless falsetto… the list could go on. It is a track that devours and captivates you, and really triggers an emotional response. Despite there only being thirteen lines of lyrics, once "Vain" ends, it feels like you have been on a real journey with Freddie. It is so rare for a single track to have such an impact, and this is a true testament to Freddie's talent as a songwriter and performer. This is a stunning track, and if this is anything to go by, Dreams is definitely going to be one to watch out for.