I'm blessed with a Mother that knows me well.  She knows me so well that all of my birthdays & Christmas presents are exactly what I'd love, known of this false happiness we often deliver to family members.   A few years ago we decided that instead of buying material items for these occasions we would always 'do' something, whether it be a weekend away or a visit to see something, we would make sure we did something exciting.  It seems that each present has been a visit to a musical of some sort, we have seen so many different ones like Grease, Mamma Mia, Oliver, The Jersey Boys, Summer Holiday... the list goes on and on! I honestly can't think of a better present, especially as I get a rare weekend away with my Mum.  Which, if you knew me and knew my area of work and how cool my Mum was then you'd understand how limited my time with her always is.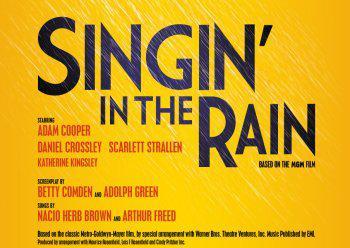 I turned 27 in September (boo! I'm so old!) and as my present Mum said we should go see the brand new musical
Singin' In The Rain
  I adore the1952 MGM movie so seeing the musical was going to be even more exciting.  I love the tap dancing, and all the musical hits so this was going to be amazing.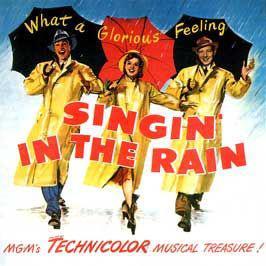 We stayed at the ever fabulous
Rubens at the Palace Hotel. 
which was perfectly located to be nuzzled in amongst all the hussle and bussle of London.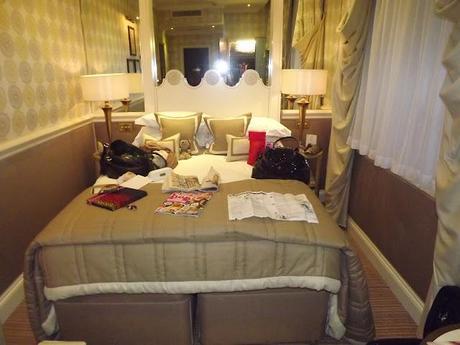 We had a beautiful room, each bedroom at this hotel is different.  A great boutique feel all around, with lovely staff.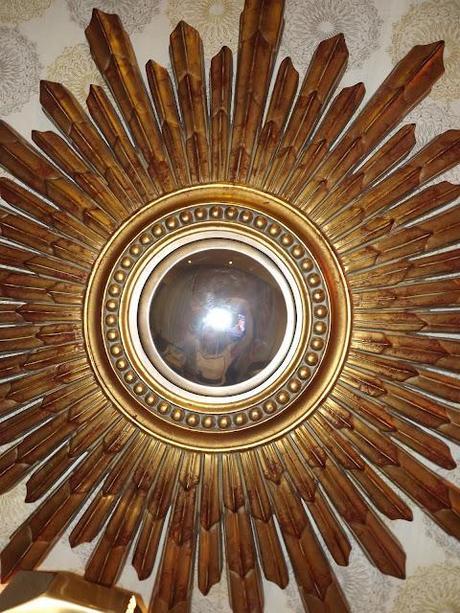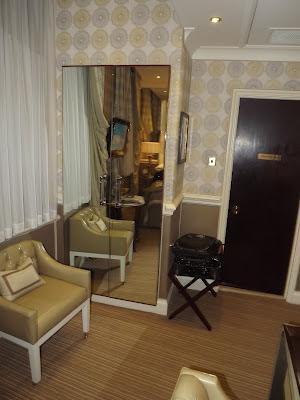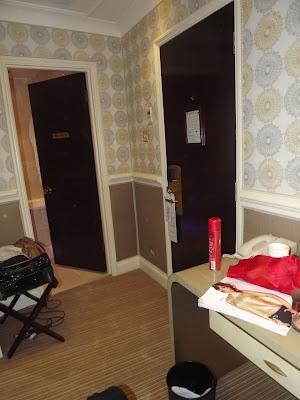 We had both had a very busy day at work and were ready for bed when we arrived at the hotel, but knowing we had an exciting night ahead of us was plenty to get us livened up!  A cup of coffee and piece of cheese later and ready we were.  
I'm rather traditional when it comes to visiting the theater or going to something special, and always like to dress up and look my best.  Often you'll find people who just go in their jeans to a musical, or really dont make any effort at all.  I think that's really dissappointing as it should be seen as a special treat.  With this all in mind I opted for my new Traffic People dress from their new range, the Traffic People - Thoroughly Modern Millie dress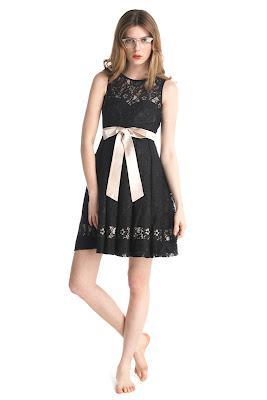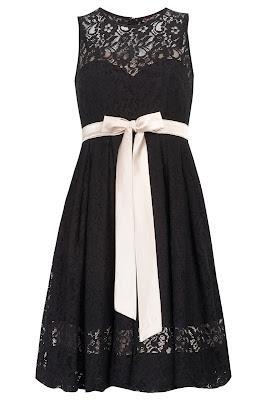 Something classic, simple, yet full of charm.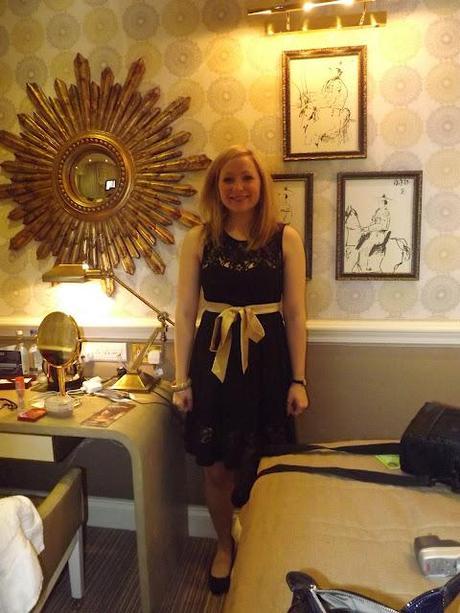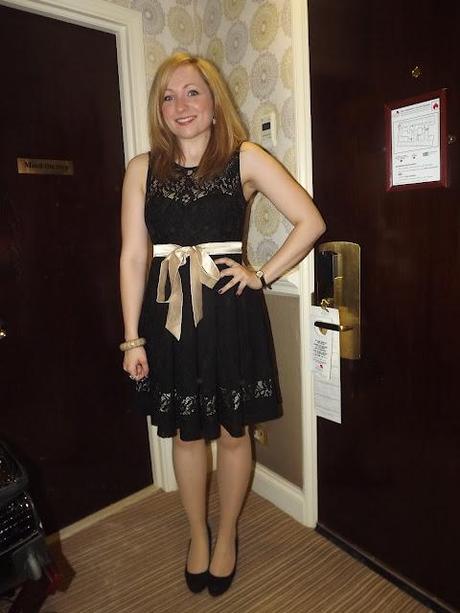 I loved the dress on, it felt comfortable and the perfect choice for the theater.
Off to the musical it was, I was so excited I felt like I was 5 years old again...
I was very intrigued to know who would be playing the part of Don Lockwood (Gene Kelly's part in the movie) as it was going to be large boots to fill.  To play the part was the former Royal Ballet star, Adam Cooper.  He did a spectacular job of  becoming Mr Lockwood.  With it being hard for Adam Cooper to live up to Gene Kelly, it was equally hard for those playing the roles of Kathy & Cosmo. Scarlett Strallen did an amazing performance of the darling Kathy, and Daniel Crossley plays the comical best friend & side kick, Cosmo. The musical was fantastic with a cast beaming with utter talent.
I think one of the best parts for me (and most of the audience) was when they danced to 'Singin' in the rain' and floods of water graced the stage.  Every time one them kicked the water whilst dancing, the first 6 rows got wet! Meaning there were squeals of laughter off everyone who kept getting wet.  Luckily Mum & I were sat in row 8 so we just missed it all, but none the less we certainly enjoyed being smugly dry! 
If any of you are looking to book a musical to see, this is the one to go to.  If some of you haven't seen the film you will no doubt recognize some of the music and will undoubtedly love the dancing!  
I wonder where I'll be going next year? Have you seen many West End musicals you can recommend?

xoxo