Singapore- also popularly known as the Lion city, the Garden city and the Red Dot is one of the most popular tourist destinations in South-East Asia.
We had been to Singapore this March 2018 for 5 days and so sharing this post about my travel experience which can help you plan and execute the trip. After few weeks of hard work of acquiring and reading many Singapore trip online , we executed our trip without hiring any travel agent as we believe travel is more fun and enjoyable when one can plan and wander around at one own feasible pace and save money too. Also it's a small country with a good connectivity of metro, bus and cabs so easily one can execute the trip.
We hope even you can plan it out like us. This post is related to travel guide for 5 days and for budget planning, kindly read Singapore Travel Budget for 5 days.
---
Day 1- Little India
We arrived at Changi Airport on Sunday afternoon. We hired a cab which is easily available and reasonable and reached our hotel which is located in Bugis Street within 30 mins. We took rest for awhile and went out to explore the place in evening.
We walked and wander around the Arab Street, Bugis Street and Little India having food on the way from one of the Indian Restaurants.
Little India gives you the glimpse of all the local shops, restaurants, and hotels where one can have Indian food and feel at home. We can only see Indians over there and for some time we forgot that we are not in India. There is one huge mall called Mustafa center which is a must visit for shopping, exchanging currencies and purchasing tourist SIM cards as it offers reasonable rates compared to others.
---
Day 2 – Visit to Four Wildlife Adventures
The main aim of all the parks in Singapore is to preserve the flora and fauna, and to educate people on conserving the environment. We explored this day by visiting the entire habitat as they are connected nearby i.e. Singapore Zoo, River Safari, and Night Safari. Jurong Bird Park is at different location, so first we went over there and then moved to other three places.
1)Jurong Bird Park – This is Asia's largest bird paradise over 5000 colorful birds across 400 species. We enjoyed watching these beautiful creatures, penguins can be seen at the entrance, macaus birds was fun to watch and got the chance to hold birds in wooden sticks. There is also a tram service which you can avail to make you feel relax by not walking and if you are traveling with children. It also has tallest man-made waterfall which will mesmerize you by its beauty.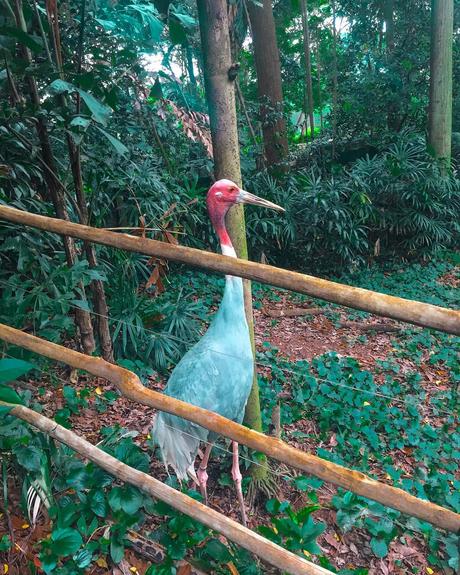 Recommended Tour Duration: 2 hours
How to reach – MRT (Boon lay station) and then take Bus No. 194.
Opening Time: 8:30 AM to 6 PM
2)Singapore Zoo– Worlds best rainforest zoo which consists of over 2,800 animals from over 300 species of mammals, birds and reptiles. We had fun watching so many creatures especially tiger, giraffe, zebras and the animal shows. This also provides tram service so that you can relax for some time and enjoy wandering around.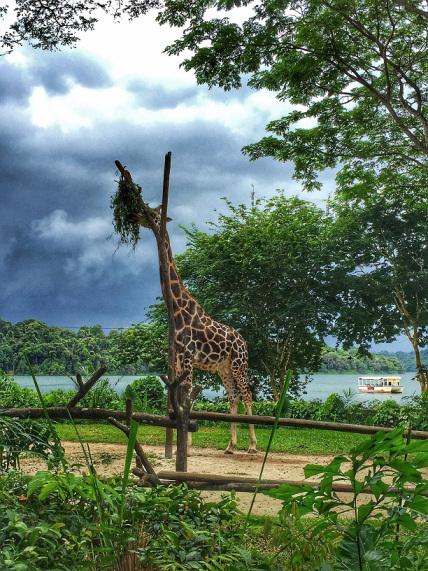 Recommended Tour Duration: 2 hours
How to reach – MRT (as per your metro route) then take zoo bus
Opening Time: 8:30 AM to 6 PM
3)River Safari– It's just outside the Singapore zoo. River Safari is Asia's first and only river-themed wildlife park inspired by the world's most iconic rivers.
The best was watching the giant panda, the largest aquarium and the ride on the Amazon River quest. Kindly skip the boat ride as it was too short and nothing special.
Recommended Tour Duration: 1 hour
Opening Time: 10 AM to 7 PM
 4)Night Safari –Its a 30- 40 minutes tram ride which takes you through wild night safari where the animals are in open and one can experience the wildlife. Personally I didn't like it much.
Opening Time: 7:15 PM- 12 AM
---
Day 3 – Visit to Universal studios
The best experience ever we had as this place takes you to the world of fantasy and makes you relive your childhood.
We loved everything here from rides to the street dance shows. One can spend whole day here as we did or if you are short of days then cover Universal and Sentosa together as both are nearby.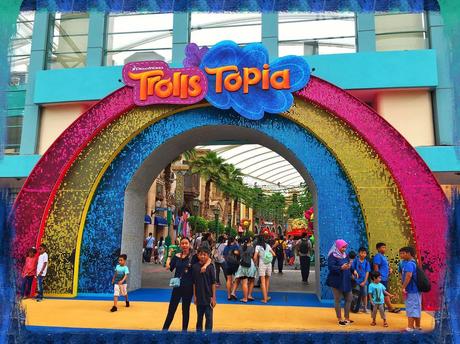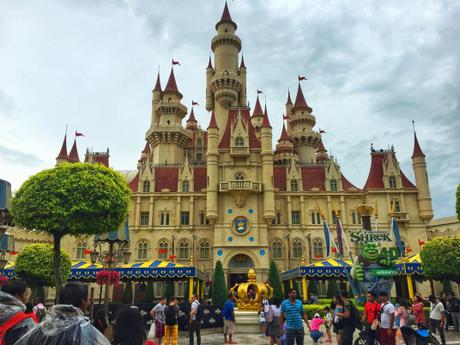 Rides- 
Cyclone coaster / Human do it first as soon you enter as later long wait can go for 80mins.
Return of the Mummy – the best one as it takes you to the journey of Egypt through the roller coaster ride.
Transformers 3D ride was phenomenal, felt so real and thrilled that we did this ride twice. Don't miss this
Disney world (the Shrek 3D) – again a good one and not to miss it.
The Madagascar ride is not a thrill ride but it's good for children.
Recommended Tour Duration: Full Day
How to reach – MRT ( Harbourfront Station) and then take a Bus or Monorail.
Opening Time: 10AM to 6 PM
---
Day 4 – Sentosa Islands
One of the must visit attractions in Singapore. You can also find the replica of Merlion Statue along with many other adventure and fun-thrilling activities. We spend the whole day here but if you are short of days then cover Universal and Sentosa together as both are nearby.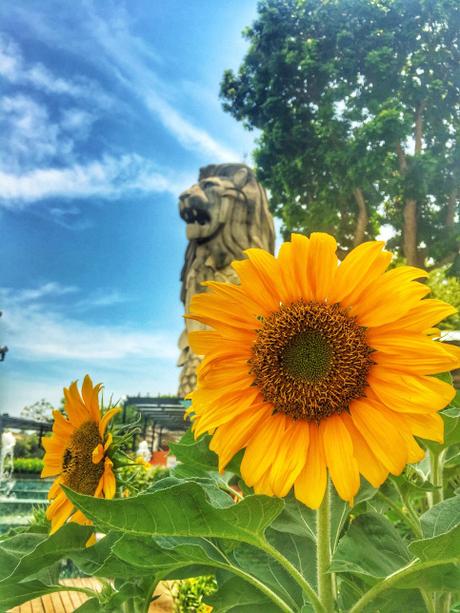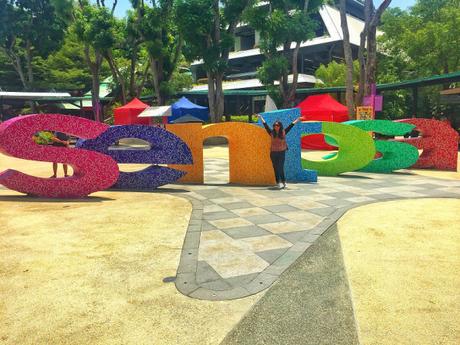 Activities to be covered-
SEA Aquarium
4D Adventures (we went to Lost of the world and it was not at all worth watching)
Skyline Luge Sentosa
Beach (Palawan and Siloso)
Wings of time show (please dont miss this, it's an evening show)
Madame Tussauds (Optional)
Recommended Tour Duration: Full Day
How to reach – MRT ( Harbourfront Station) and then take Bus or Monorail.
Opening Time: 10AM to 9 PM
---
Day 5 – City tour
Garden by the bay– One of the main city attractions located at the heart of Singapore's new downtown – Marina Bay. It includes-
Flower dome– Take one to the world of exotic plants from five continents in nine different gardens.
Cloud forest– There was a waterfall cascading down a 35-meter tall mountain covered with plants such as orchids, ferns, begonias and pitcher plants. It was mesmerizing and I liked it more than the flower dome.
Do not miss to watch the music and light show of the Garden by the Bay in evening at 7.45 pm and 8.45 pm.
Merlion Park – The heart of Singapore gives the best skyscraper and picturesque view especially at night.  The illuminating light in it makes it more attractive.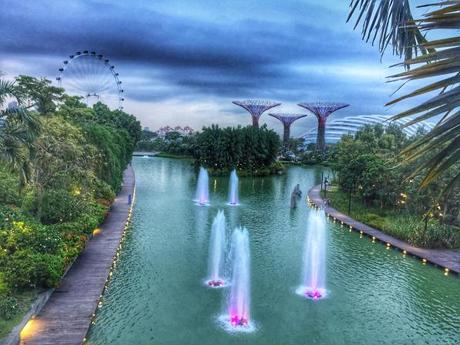 One can spend as much time here in evening as it gives the best view and the climate is cool.
Since Jan 2018, Singapore flyer is not available for tourist due to its maintenance work.
With this our 5 days trip ended and Next day we left for India !
---
Shopping places
Bugis Street
Little India
Food hubs
For vegetarians, it will be a problem to find food in some visit places, so better to carry snacks with you.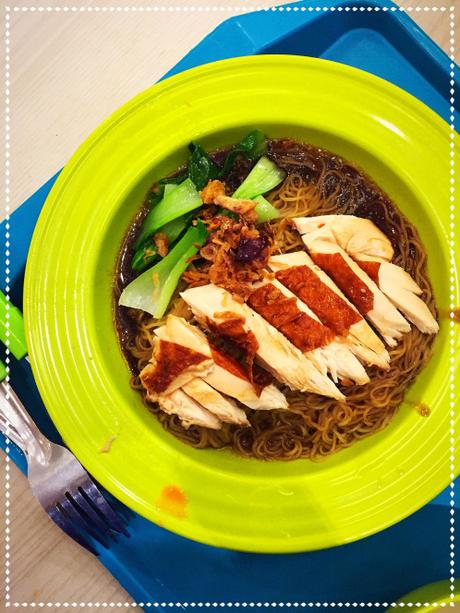 For dinner or when you are back from your daily tour visit, Little India is the best place for all Vegetarians and also for Non Vegetarians who want to have the Indian taste. Even fast foods (KFC,McD) is  easily available if you want to opt for it. We tried some of the Singapore Halal cuisine which was good.
---
Things to Remember
Wear comfortable footwear as need to walk a lot. I preferred shoes throughout.
Apply sunscreen and wear sunglasses
Carry an umbrella or jacket as it may rain at any time of the day on any day
Carry juice or Glucon-D to keep you hydrated as need to walk a lot.
Best place to shop for anything and everything is at Mustafa Centre- Little India – Open 24*7.
Chewing gum is banned in the country.
Now read Singapore Travel Budget for 5 days and do check the below vlog.