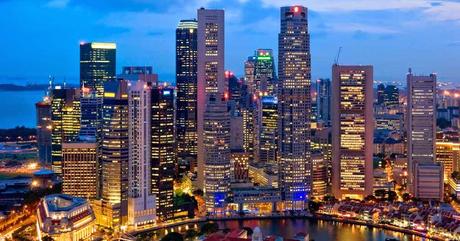 Fashionistas and shopaholics have been trooping to Singapore for years, lured by its many shopping malls that offer every brand, and labels that fulfill the (shopaholics') hearts' desires. But while I do enjoy shopping, I don't relish the idea of going to penury just to pay for a huge credit card bill. There are other ways of enjoying Singapore.
So instead of heading to the malls, I often go to Singapore's museums.They are the best in Asia, benefiting not only from the government's vast resources (this wealthy country is competing with Hong Kong to be Asia's art center) and the the city's state fondness for organization and efficiency. 
That may be boring, but it has nevertheless produced well curated art spaces. All of Singapore's museums are accessible through public transport, air-conditioned, and have wheelchair accessible facilities, restrooms and souvenir shops.Best of all, given that Singapore is one of Asia's most expensive cities, . And some days, you can even go to the museums for free!So when you're in Singapore, try visiting:
1. The Peranakan Museum
The only museum that showcases the arts and culture of a distinct ethnic group that was shaped and continues to influence Southeast Asia. The Peranakan, which means "locally-born" in the Malay language, usually refers to the descendants of Chinese traders who settled in the straits Settlements of Singapore, Malacca and Penang in the 14th century and married Malay women. 
The Peranakans also include those who descended from unions between Indian merchants and local women during the 15th century. This intermarriage produced a fusion of cultures, and is reflected in the colorful cuisine, architecture and fashion that form the multicultural mix of Singapore and Malaysia.
2. Singapore Art Museum (SAM)
With over 7,000 Southeast Asian pieces of artwork in its permanent collection, SAM stands as the region's repository of visual art. The collection includes paintings, sculptures, multimedia installations, drawings, prints and photographs – eye candy for those who can't get enough of modern and contemporary art.
3. National Museum of Singapore
This is custodian of the 11 National Treasures – the most important artefacts in Singapore's history. It includes the Last Will and Testament of Munshi Abdullah, the Father of Modern Malay literature, the 1930's era Chinese glove puppet theater stage and a collection of watercolor paintings of local floral and fauna commissioned by William Farquhar, the First Resident of colonial Singapore.
Visitors interested in Singapore's history should also go to the museum's Four Living Galleries – a showcase of artefacts, replicas, pictures, costumes and even old films that document the history of Singapore fashion, performing arts, photography and cuisine.
4. Asian Civilisations Museum (ACM)
This is a must see for those who want to backpack around Asia. A visit to the ACM is like going through a crash course on Asian studies. It is the only museum that's dedicated to present artifacts and collections representing different regions of Asia including China and the Middle East.
5. Singapore Philatelic Museum
The museum that appeals to the child in us, as who after all didn't have a stamp collection when they were kids? The museum's collection includes stamps and archival philatelic material of Singapore from the 1830's to present day. 
The museum also encourages philately in Singapore, with its permanent galleries not only dedicated to the global history of stamps, but also organizes workshops and talks on how stamps chronicle Singapore's history.
Visit Singapore Tourist Attractions with Singapore Tour Packages
For the past few years Singapore remains as a favorite travel destination for many travelers. It was having many treasures should be explored on your holidays. Many people living in Singapore from different parts of the world. It has citizens of Malaysia, India, Indonesia and majorly Chinese. 
it was enclosed with many culture and tradition. There exist many tourist spots which always surrounded by many travelers around the world. Some of its major attractions offered by Singapore Tour Packages are Singapore Zoo, Night Safari, Universal Studios and Merlion Park. This island was very safest and cleanest place to travel. 
Hence every street in the city maintained cleanly and with lush plants and trees. It was a tropical island and its temperature always humid with 30 degree celsius. And it rains a day only for half an hour. Have a detail information of its must visit places.
Singapore Zoo: 
While you visit this place during day time you have the opportunity to explore the daytime activities of animals and birds. And if you visit during night time then you will see its night time activities, hence this park kept open till midnight. It was a Zoological Garden which approximately located with 28 hectares of land. Wildlife Reserve organization has developed this park with unique architecture to have the animals in its original habit place and at the same time visitors safety. 
Species found at here are White Tigers, Sumatran Orang-utan, Spider Monkey, Kangaroos, Polar Bear, White Rhinos, Elephants and Baboons. Singapore Tourism has honoured this Zoo with awards. A special thing inside this park was Elephant Show, where trained professional do events with Asian elephants and Breakfast with Orang-utan, where you can eat with trained animals. 
Night Safari:
It started acts at 7:30pm and closed by 12:30pm, and weekly once closed completely for maintenance. It was Worlds famous nocturnal wildlife park and accommodated with 120 different species of 1100 animals. It was inaugurated at the period of 1980. 
This place was also maintained by the wildlife reserve and night safari receiving millions of visitors per year. This place was designed and developed with eight geographical locations to keep the animals in its natural habitual places like Creatures of the Night Show, Himalayan Foothills, Nepalese River Valley, Indian Subcontinent, Equatorial Africa, Indo-Malayan Region, Asian Reverine Forest, Burmese Hillside and Walking Trails. 
Those can be explored with Tram Ride. Fire show was famous event here at every day. Where peoples wear tribal costumes and perform the fire act.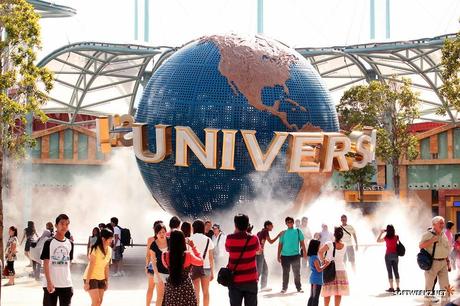 Universal Studios
It was a complete amusement park tend to offer entertainment and world class shopping at any time and located at the Sentosa Island. It was a Hollywood base themed attraction that allows you to have the real time movie experience. 
Attractions inside the Universal Studios are Far-Far Away, New York, Ancient Egypt, Lost World, Madagascar, Sci-fi City and Hollywood. Come and explore your favorite Hollywood movies behind the screens and scenes.
Enjoy traveling in this beautiful island on your every family holidays and vacations with your kids. This holiday destinations were also considered as honeymoon destination where you can spend romantic time with your dear one. 
Singapore Honeymoon Packages surely the preferred option with luxuries accommodation and travel arrangements. Singapore star cruise experience also a most famous activities here for tourist with Singapore Cruise Packages. 
There is only on star cruise ship Super Star Virgo sailing from this island to the neigboring countries Malaysia and Thailand on specific dates.
Sources:
http://www.articlesbase.com/travel-tips-articles/visit-singapore-tourist-attractions-with-singapore-tour-packages-5291288.html

http://www.articlesbase.com/destinations-articles/singapores-top-5-museums-2712173.html