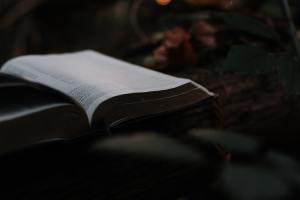 Albanac said 34 minutes ago

Albanac
Lol, since when is Jesus the highest authority in your life?

misslatoya
misslatoya.wordpress.com
[email protected]
174.244.178.41
In reply to Albanac.
Since he called me back to him months ago. I first accepted Jesus when I was around ten or twelve years of age. I had been angry at him for fifteen years.
However, when one is truly God's child he doesn't let them go no matter how mad they get at him and distance themselves. I actually thought I pushed God away, but the truth is he never left me.
Jesus leaves the ninety-nine sheep to go bring the one who wandered safely back home.
God attracted my attention and this time I listened to him. I am nolonger angry at God anymore. He had always been there for me within the past and is still there for me now. (https://misslatoya.wordpress.com/2020/12/12/my-roots/)