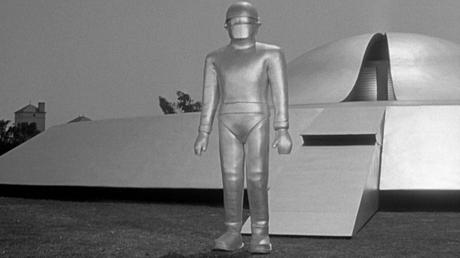 Season 8, Episode 10: The Springfield Files
While walking home from Moe's Tavern one night, after a few beers naturally, Homer has an encounter with an alien in the woods. Nobody else believes Homer's story, but news of his story makes its way to the FBI and agents Scully and Mulder of the X-Files come to Springfield to investigate. As part of the process, they ask Homer to look at a line-up of aliens to see if he recognizes any of them: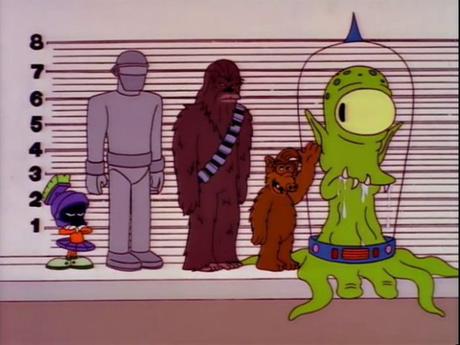 The line-up happens to include famous movie aliens Gort from 1951's The Day the Earth Stood Still and Chewbacca. And, for good measure, there's also Marvin the Martian and TV's Alf.