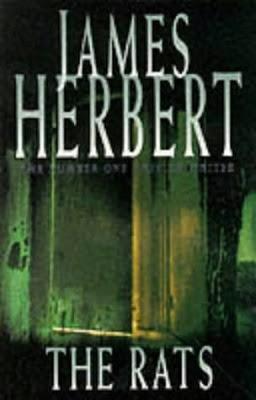 The Rats

 (1974)


By James Herbert


My goodness, the Tourist Board people are going to HATE this post… half term in London and here's the 

London Walks

 Blog covering the most gruesome and shockingly memorable London-set horror novel of all time.
Before you've even opened the thing, the title has the heart racing: 

The Rats

. It plugs directly in to one of mankind's most primal fears: and in a London context it sends historical shivers down the spine resonating back to 1665 and the Great Plague.
But a good title is nothing without a strong tale, and Herbert has fashioned a gripping narrative enhanced greatly by a vivid backdrop of a crisis-torn London.
All this and we haven't even mentioned the giant, man-eating black rats.
Upon its publication the book attracted great criticism for its graphic scenes – but with nearly 40 years hindsight, Herbert can be seen as the man who brought British horror fiction out of the 19th Century drawing room/stately home/haunted castle and in to the streets of the 20th Century.
The exhilarating terror of the piece is timeless. The context is both very much of its time of writing (1974) and deeply Millennial. Its dystopian vision of a London failing to deal with a crisis places it firmly in the tradition of post-apocalyptic movies and TV of the period (the BBC's 

Survivors

, Hollywood's 

The Omega Man

). Looking forward, it is hard to imagine the conception of recent horror/disaster movie 

28 Days Later

 without Herbert's disturbing tale. Just like that movie, the desolate London scenes haunt the memory for long years after. The scenes on the tube train will stay with you forever. Be afraid. No, really. We're not kidding. Be VERY afraid.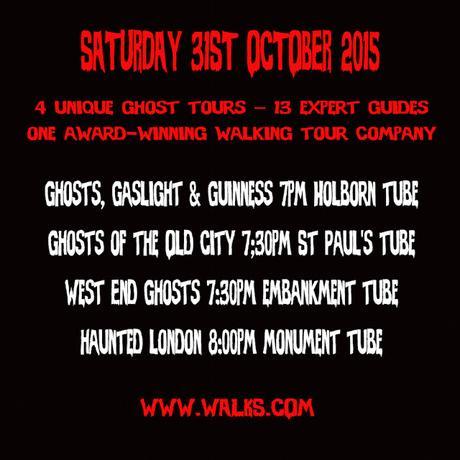 A London Walk costs £10 – £8 concession. To join a London Walk, simply meet your guide at the designated tube station at the appointed time. Details of all London Walks can be found at
www.walks.com
.