Hey everyone!
Long time, no see!
We've been doing a ton of traveling for my sons' baseball teams since school ended, but we've made it to the ends of their seasons and now we're home...until, of course, an impromptu trip or two comes up...(those are my favorite kind of trips...).
Walking through Walmart yesterday, I was slapped in the face (almost literally considering the mass amount of school supplies they've shoved in between every single aisle...sigh) with the realization that the kids are heading back to school before I know it, and I wondered to myself how this is even possible. I mean, ALREADY?!
It's just about time to stock up on new notebooks & folders and to get back into an earlier-to-bed routine...two things I actually really love about the start of school.
And the
Simply Earth July Recipe Box
is doing its part to help make the transition from crazy-summer-stuff to calmer-school-stuff easier...
Wanna see what's inside this month's box?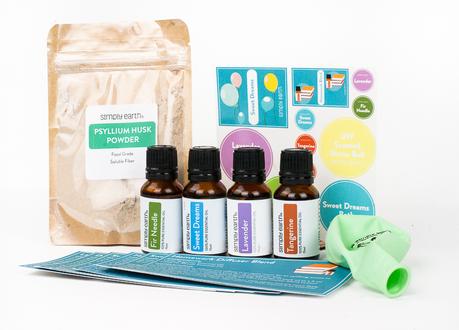 Here are the essential oils that are included: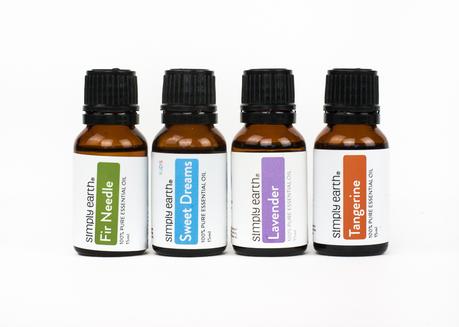 Citrus scents are my favorite...and this one does not disappoint.
Uses:
Refreshes and rejuvenates
Clears the mind
Reduces nervous tension
Supports the immune system
Quells queasy stomach
Uses:
Supports respiration
Combats seasonal illness and pollen threats
Fights fatigue
A must-have oil, for sure....I use Lavender oil all the time! In fact, I have a bottle in almost every room in my house.
Uses:
Calms
Promotes healthy skin
Relieves sore Muscles
Relaxes
Boosts immunity
This wonderful blend contains Lavender, Marjoram, Frankincense, Cedarwood (Himalayan) & German Chamomile oils.
Uses:
And these are the recipes you'll be able to make using the cards included in your box...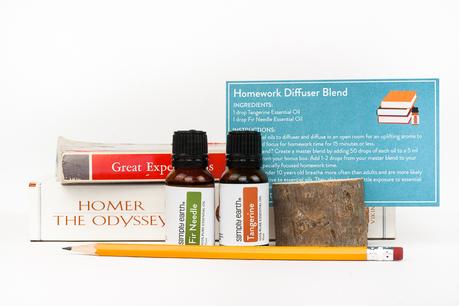 The perfect scent to diffuse while your kids are getting back into their school routines.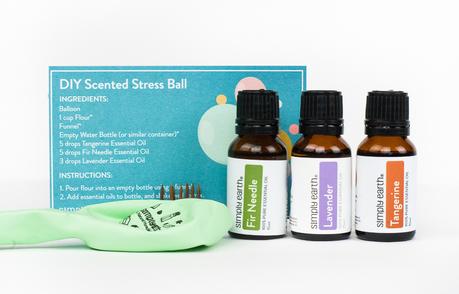 Exactly what YOU'LL need while the kids are getting back into their school routines...(smile).
Epsom salts (not provided) and Sweet Dreams Oil Blend will start off that bedtime routine just right.
Just grab an old bubble wand (or make your own! See the Simply Earth blog for instructions...) and let the kids go to town!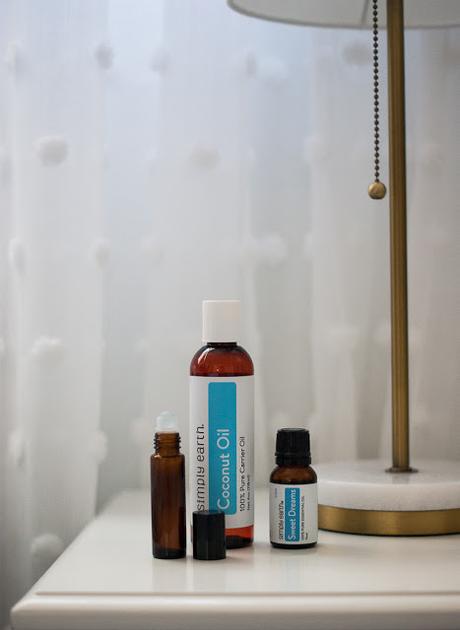 Keep this roll-on bottle on your nightstand and simply roll on before bedtime!

So fun, right?
And honestly, for just $39/month with FREE SHIPPING, how can you go wrong?


$39 per month!


Start your subscription now and you'll be all set to receive next month's box, too!
August is all about face care & will include Frankincense, Rosemary, Clove, & a Clear Skin Blend...yayayayay!
I could go on & on about how much I love these oils...and how much I love Simply Earth as a company - did you know they donate 13% of all of their profits to help end human trafficking? Read all about their cause HERE. 
For more information on previous Recipe Boxes, check out my posts HERE & HERE & HERE.


Oh, and one more thing, when you start your 

monthly subscription to the Simply Earth Recipe Box

, and enter my code:




MGDIYFREE


at checkout, you get a $40 gift card (delivered via email) to use on a future order.
That's right...$40 to use on whatever you want from the Simply Earth site!


$40!


You can cancel your membership at any time with just an email...but I'm pretty sure this is one subscription box you'll be running to mailbox to get every month.
So check out Simply Earth...get yourself a box (and don't forget the Bonus Box of extras that comes to you at no extra charge every 6 months, too! This Bonus Box will give you **almost** everything you need to create your recipes until you receive your next one!)...and create a healthier home for you and your family.
*

Disclaimer

: I was sent the Simply Earth July Recipe Box  in exchange for a review of the products. All opinions, however, are entirely mine and were not influenced by the fact that I received this box free of charge. I have also included affiliate links in this post. If you click through one of these links & make a purchase, I will receive compensation.*


These statements have not been evaluated by the Food and Drug Administration. These products are not intended to diagnose, treat, cure, or prevent any disease