Essential oils

.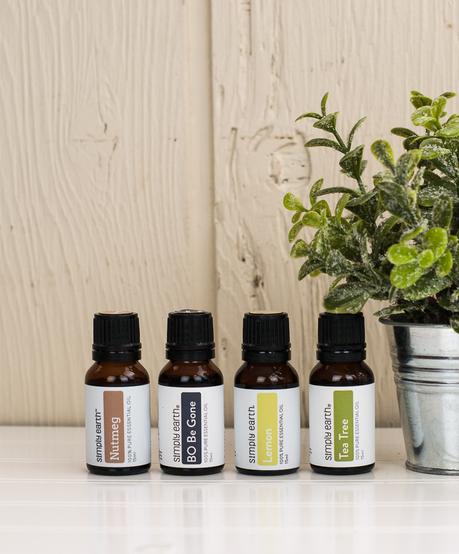 Unless you've been living under a rock for the past few years, you know exactly what I'm talking about.
Heck...even if you've been living under a rock, you've probably heard of essential oils.
But just in case you need a quick reminder...essential oils are used both topically and in oil diffusers to help balance hormones, boost immunity & energy levels, support digestion & brain function, promote restful sleep, and to alleviate aches & pains - just to name a few a their functions.
They are completely natural & safe, and are a good alternative for treating several health concerns.
The only problem? 
They can be EXPENSIVE.
I love using oils in my home for all sorts of things...but I don't always choose them over other products because, quite frankly, I don't want to use them all up and then have to buy more. #cheapskate
And learning how to combine & use them effectively & to their full potential can become a full-time job.
Plus, there's just not a ton of information readily available from the major oil manufacturers.
Super frustrating.
Until now.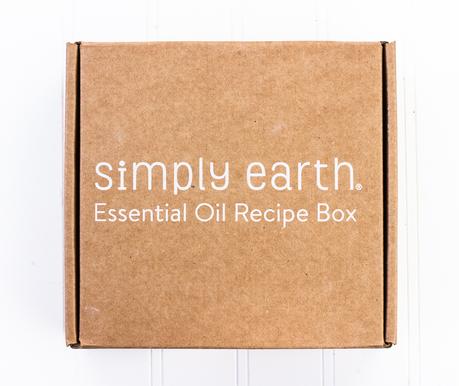 Enter Simpy Earth and the Essential Oil Recipe Box.
Simply Earth is a family-owned essential oil company based in Wisconsin that believes you shouldn't have to attend a high-pressure party or take out a second mortgage to add oils to your home.
This monthly subscription box contains everything you need to create a natural home...easily & inexpensively.
I was recently contacted by Simply Earth and asked if I would like to review one of their boxes...and let me say it took about .04 seconds for me to reply with a firm "hell, yes."
Here's what I received from Simply Earth: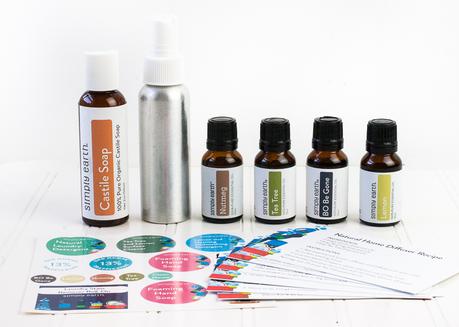 *4 five oz. essential oils *1 aluminum fine mist spray bottle*1 bottle Castile Soap (to be used in several of the included recipes)*6 oil recipe cards (including recipes for a Laundry Stain Remover, a Tea Tree & Lemon Surface Cleaner, Natural Laundry Detergent, Foaming Hand Soap, Lemon & Nutmeg Dishwasher Detergent, and a natural home diffuser recipe)*stickers used to label the oil bottles & the recipes you create
That's over a $150 value! For just $39/month + free shipping!
And guess what?
This is not all you receive when you subscribe!
What?!?!
I know!
Here's what else you get...absolutely free...with your first box.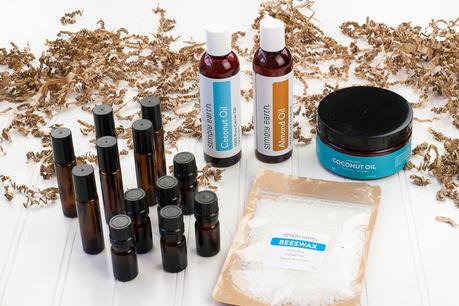 A bonus box filled with extras to help you make all of the fantastic recipes you'll get!
And it gets even better...
Every 6th monthly subscription box you receive will come with a bonus box...again, absolutely free!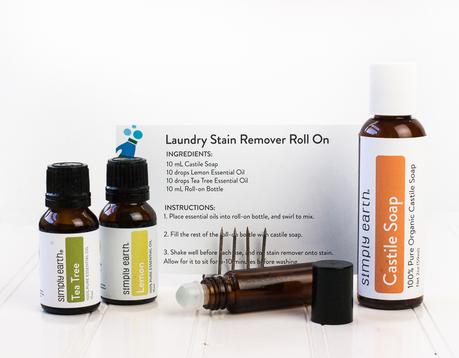 Each month's box revolves around a theme...this month is all about getting clean.
This is the first recipe I made...Laundry Stain Remover.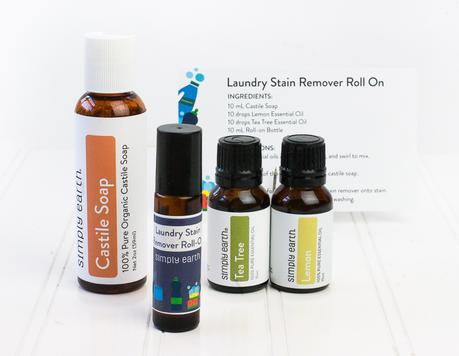 It took me about 10 seconds to throw together...and, with baseball season starting next week, I know I'll be getting my fair share of chances to use it on the boys' uniforms.
I also immediately added the recommended blend of oils to one of my diffusers, and spent the afternoon breathing in the beautiful aroma of Lemon, Tea Tree & Nutmeg...a blend I never would have thought of on my own...but one that I absolutely love & will diffuse on the regular.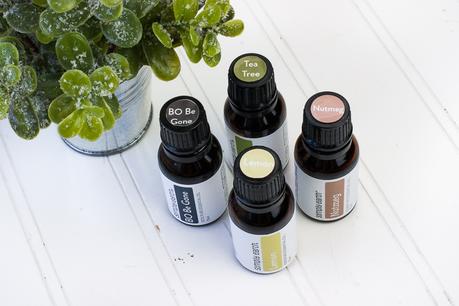 Now, if all that wasn't enough...there's more.
Yep.
More.
When you start your monthly subscription to the Simply Earth Recipe Box, and enter my code:


MGDIYFREE


at checkout, you get a $20 gift card (delivered via email) to use on a future order.
That's right...$20 to use on whatever you want!
You can cancel your membership at any time with just an email...but I'm pretty sure this is one subscription box you'll be running to mailbox to get every month.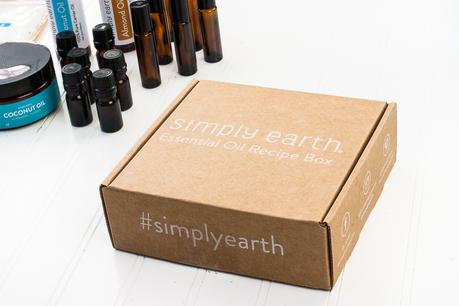 Not quite sure about a monthly subscription just yet? 
No worries!Simply Earth sells single oils, carrier oils & blends, jewelry & accessories, too - all guaranteed for 365 days & with free shipping for purchases over $29! 
Plus, their 15 mL oil bottles, run, on average, around $10 - TEN DOLLARS!
Check everything out HERE!
And not only does Simply Earth offer amazing products at affordable prices, they also donate 13% of their profits to help end human trafficking...now that's definitely something I can get behind. Read more about their mission HERE.
Worried about the purity of the oils from Simply Earth?
Well, don't be.
Their Simply Pure Promise ensures that all of their oils are ethically sourced and tested for 100% purity.
I encourage you to head on over to Simply Earth and see for yourself...I bet you'll be amazed.
*

Disclaimer

: I was sent the Simply Earth April Recipe Box + Bonus Box for purposes of a review. All opinions, however, are entirely mine and were not influenced by the fact that I received the boxes free of charge. I have also included affiliate links in this post. If you click through one of these links & make a purchase, I will receive compensation.*


These statements have not been evaluated by the Food and Drug Administration. These products are not intended to diagnose, treat, cure, or prevent any disease.