Simpliv Learning Vs Udemy
Online platforms are the only places learners of today's time to browse through to find the right training program. Independent learners, schools, universities, or companies, everyone is relying on the perfect online learning platform that they can trust. Well! There are a plethora of online platforms in the market that sell various courses, but the two platforms that clearly stand out from the crowd are Simpliv Learning and Udemy.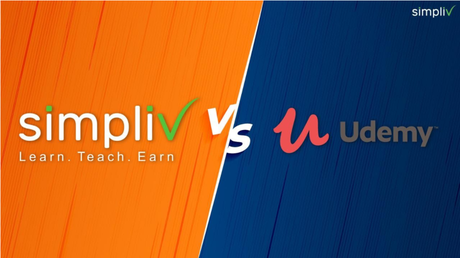 While the former is newly founded, the latter one is pretty much an established platform. But the modern generation does not just go by brand names; they want to see, experience, compare, and make a rational decision, as it has a direct impact on their careers and future.
This blog will outline the differences between these two platforms and give you proper guidance to help you make the right choice.
Simpliv Learning Vs Udemy 2020 | In-Depth Comparison?
What is Simpliv Learning?
Simpliv Learning is an online platform that allows aspirants from across the globe to learn various subjects and also encourages various subject matter experts to utilize this platform to teach and earn. Simpliv Learning was founded in the year 2017 and is headquartered in California, United States.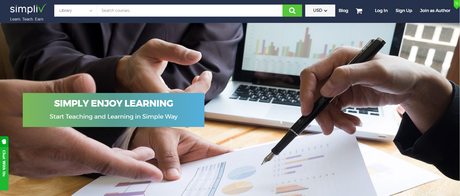 Some of the highlighting features of Simpliv Learning are: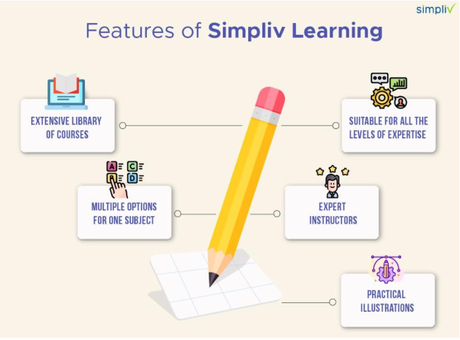 Extensive Library of Courses: Simpliv Learning offers over 25000 online training programs that cover almost every subject beginning with trending technologies to life coaching and yoga. Simpliv Learning includes everything that can be pursued as a full-time profession and as a hobby as well.
Suitable for All the Levels of Expertise: Simpliv Learning offers courses that are suitable for people with various levels of expertise in the domain, i.e., beginner, intermediate, and expert. Having all three in one platform makes it perfectly suitable for people at different levels of knowledge and expertise.
Multiple Options for One Subject: There isn't just one course on a particular subject. In fact, there are plenty. Every subject has various courses keeping different domain requirements, skill requirements, and expertise levels in mind. For example, if you select Development Tool, then you would be able to see that there are 79 different courses under this selection. Check Below: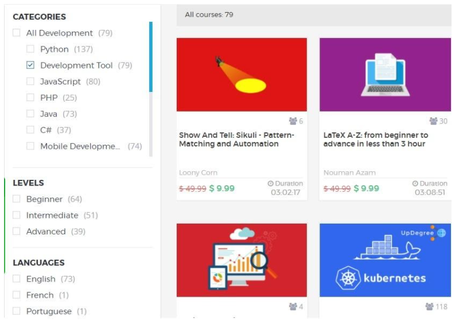 You can also see the number of courses available for learners with various expertise.
Expert Instructors: The trainers, instructors, or authors are industry experts who are delivering lectures in popular universities, or are highly experienced people working for top-notch companies, or are career coaches helping learners get on their career paths. This clearly implies that the courses are filled with real-world firsthand knowledge.
Practical Illustrations: The training programs are not only about the lectures. It is more about providing hands-on experience through case studies, exercises, and real-world examples to illustrate the lectures.
What is Udemy?

Udemy is one of the popular online platforms for learning and teaching various subjects. Founded in the year 2009, Udemy is widely known for its large customer base across the globe and high-quality training programs.
Let's know the distinguishing features of Udemy!
Established Brand: Udemy being founded 11 years back, has gained popularity, and created a huge customer base. Since it was an early adopter on the market, Udemy gained popularity among the people at a time when the trend of online learning was picking up the pace.
Like Simpliv Learning, Udemy is also headquartered in California, United States. With a huge global presence, Udemy is steadily climbing the ladder to the top. Keep reading to know more about Udemy!
Credibility: With so many years spent providing learning services, Udemy has gained credibility. Adding its name adds significant weight on the resume and helps aspirants land in jobs easily.

High-Quality Courses: Udemy sells courses that impart relevant knowledge and are in line with real-world industry trends. This platform does not only focus on technology-related courses but also allows various people to pursue their hobbies by learning different skills, too.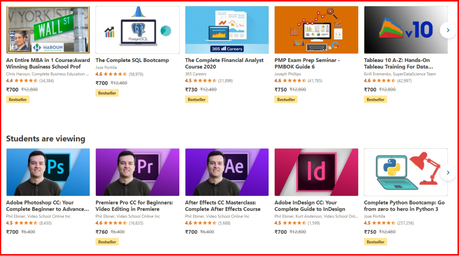 Expert Instructors: Udemy instructors are of premium quality. They bring sound domain knowledge and years of tutoring experience. They are masters of their areas and know what all candidates need to learn to be successful.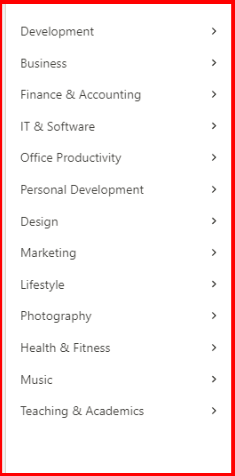 Wide Range of Courses: Similar to Simpliv Learning, Udemy also offers a wide range of courses ranging from popular technologies to workplace management, which caters to the needs of people with different learning requirements. Apparently, Udemy has a collection of around 130,000 online courses.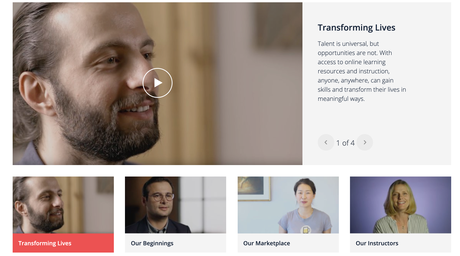 Although Simpliv Learning and Udemy look pretty similar, there are some differences between these two platforms, which we will discuss in detail in the ensuing paragraphs!
Simpliv Courses are Less Expensive
Udemy is an established brand in the market, but there is always place for new entrants to change the game, and that is what Simpliv Learning is doing. Let's see why you should choose Simpliv Learning over Udemy:
If you are a beginner who wants to explore the options of online learning from a platform that is renowned and not so pricey, then Simpliv Learning is the destination for you. The self-paced courses on his platform start from $2.99, which is affordable for almost anyone. The maximum price range of the self-paced courses is $800.
Virtual Classroom Trainings Available
On the contrary, courses on Udemy are quite expensive, which may not be suitable for beginners or people who wish to learn a skill without the intention of becoming a professional.
Unlike other platforms like Udemy, Simpliv Learning has a host of Live Training Sessions which are always available and are taught on specific schedules. These sessions are interactive and allow learners to interact with the instructor about the doubts and gain fresh, first-hand knowledge.

Attractive Course Bundles
Unlike Udemy, Simpliv Learning has an option for searching for Virtual Classroom Training as well. Given below is a snippet of the page.
On Udemy when you select a self-paced course, you see the series that course is a part of. Have a look!
You can either take the independent course or can enroll in the series. You cannot explore the series as a separate option on the website if you wish to. On the contrary, Simpliv Learning offers you the chance to explore the Course Bundles as a separate option where you can see all the top-selling course bundles which are being sold at discounted prices. Take a look below!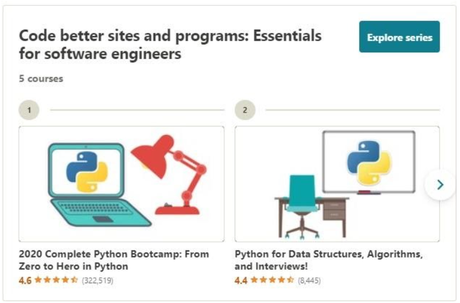 20-Days Money Back Guarantee
There is a variety, of course, bundles that are suitable for people from different professional backgrounds or interests such as Real Estate Investment, Research Paper Writing, Digital Marketing Course Bundle, Data Science, Tableau, Sketching & Painting, and a lot more.
In case a learner does not like the course that she paid for, she can get a refund on both platforms. However, on Udemy, you have to wait for 30 days to get a refund, whereas, on Simpliv Learning, you can get it within 20 days.
Better Discount Offers
Simpliv Learning, in this regard, is definitely the quicker one in comparison to Udemy. However, as per the customer reviews on Simpliv Learning, the cases of refunds, are almost negligible.
Simpliv Learning always provides some discounts on its courses, which is pretty exciting, especially for the learners. Whether it is course Bundles or Self-paced Courses, Simpliv Learning is quite good at running discount offers throughout the year.
Better Website Navigation
As soon as you visit the website, you can see the current running offer at the top of the website. Take a look!
One thing that is one of the key factors for any learner is to be able to find the right course from the right course format. This is a little difficult on Udemy. On the home page you can see sections like "Students are viewing" and "Because you searched". When you scroll further down you see the categories from which you can choose the course program.
But the one thing that is missing is course formats. If someone wants to browse through the popular course series or free courses, they cannot. As those options are not given on the home page, it is unfair to expect the learners to go through the sitemap to find everything.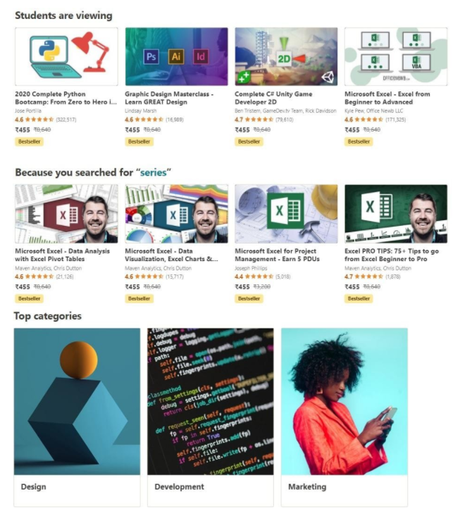 Unlike Udemy, Simpliv Learning is very user-friendly and an easier option for the learners. The learners can browse through Self-paced, Virtual Classrooms, and Course Bundles without having to search for it on the website. Give it a glance!
Price Range Selection
This is not only is a time-saving option, but also allows learners to find the right kind of courses without having to go for a sitemap.
One of the biggest advantages of Simpliv Learning over Udemy is that Simpliv Learning offers the option for selecting the price range, which is not the case with Udemy. On Udemy, you have to select the courses from the list of options. However, on Simpliv Learning, you get to select the price range and then select the courses from the list. Take a look!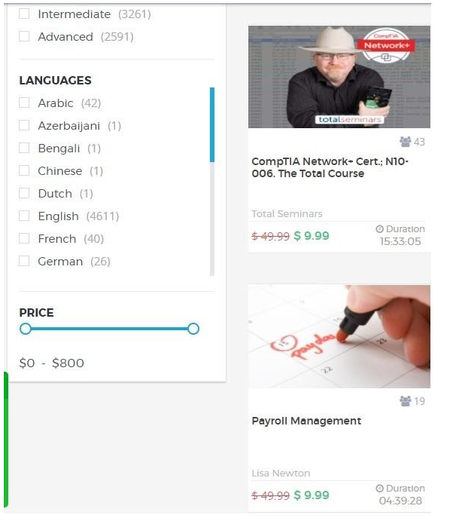 This automatically makes Simpliv Learning a more affordable option over Udemy.
Huge Variety of Courses
Simpliv Learning is comparatively a new firm if you look at the years both the companies have spent on the online education domain. However, Udemy has some of the benefits to offer which you might want to look at!
This is quite obvious. As Udemy has more instructors and tutors on-board, this platform has definitely a greater number of courses available for the learners. Though Simpliv Learning has been gaining popularity at a swift pace, Udemy definitely has an upper hand being the established firm between the two. As mentioned in this blog earlier, Udemy currently has a library of around 130,000 online course programs which definitely provides more options to the learners.
Better Course Categorization
However, Simpliv Learning is also populating its course library with high-quality course programs and could soon reach the mark set by Udemy.
Udemy though shows 13 categories for the course programs, but actually, it has categorized the courses in a more systematic and organized fashion in comparison to Simpliv Learning. Below are the snippets of the two!
If you take a close look at the screenshot at the left side, you can clearly see the categorization of courses. Though Simpliv Learning has almost similar kind of categorization, Udemy has gone an extra mile to normalize the list.
Consider this: on Simpliv Learning all the Data Science technologies such as Python, R Language, etc., are listed under the same category, 'All Development', under which many other technologies are also enlisted. This may confuse the website visitors as they may not be able to figure out where to look for.
Course Materials
However, Udemy has categorized 'Data Science', under which various technologies that are related to Data Science are segregated, such as Python, Machine Learning, Data Analysis, etc. This is beneficial because the learners who wish to search for Data Science courses won't get confused and find all the related courses at one place.
Udemy provides extensive course material such as On-demand Video, Articles, and Coding exercises, which are clearly mentioned on the course description pages. On the contrary, Simpliv Learning does not mention the course material that it provides with the course program. Take a look at Udemy and Simpliv screenshots respectively!
The resources provided along with every course on Udemy are clearly visible. But Simpliv Learning has just mentioned its 'Resources' as 2, but has not named them. Moreover, it does not provide information about whether those resources are downloadable or not.
However, the rest of the features are similar, like lifetime access to the course, course-completion certificate, etc.
Television Support: Udemy courses can also be accessed on television, but Simpliv Learning can be accessed only on Computer or Mobile Phones, though both the platforms support both Android and iOS operating systems.
Subtitles
This definitely widens the customer base for Udemy in comparison to Simpliv Learning.
A wonderful feature on Udemy is that the course videos come with subtitles, which makes it easier for learners from other linguistic backgrounds to still learn the course without facing any difficulty. However, Simpliv Learning does not have that feature. The following screenshots will further clarify this point.
As you can see, courses on Udemy are available with subtitles in 8 languages. Now take a look at Simpliv's Course!
Separate Section for Tutorials
The above screenshot clearly shows that the option of subtitles is not available on Simpliv Learning.
Udemy has a host of tutorial courses which are fundamental courses. This would help learners to enroll directly in the tutorials and then take on further courses to upskill. Check that out on Udemy!
However, Simpliv Learning does not offer tutorials. But, Simpliv Learning has a plethora of articles and tutorial blogs on the website which are widely popular among the website visitors. Moreover, Simpliv Learning's Course programs efficiently cover the introduction, which is in a way better as it will help learners recall the concepts before jumping right onto the lectures.
Lifetime Access to the Course: In the Self-paced courses, once enrolled, the learner has access to the course for life on both the platforms.
Course-completion Certificate: Both Simpliv Learning and Udemy provide a course-completion certificate as proof that the learner has successfully completed the course.
Free Courses: Both the platforms offer free courses on various topics that allow people to learn various skills without spending a single penny.
Blogs and Tutorials: Both the platforms have an enormous amount of written reading materials in terms of blogs and tutorials which really help the learners gain a better understanding of the subject along with the course materials.
Despite all the various factors that differentiate the two platforms, there are a lot of factors that are common to both the platforms. These are some of them:
Customer Reviews of Udemy
Testimonials Simpliv Learning Vs Udemy
Customer Review Of Simpliv

Quick Links:

Both Simpliv Learning and Udemy offer knowledge-packed courses that are in line with modern industry requirements. However, it is totally up to the individual's choice and preference regarding online learning.
On one hand, there is a brand that is already established, and on the other, there is a platform that is widely becoming popular for its quality, convenience, and affordability. Both the platforms have testimonials of positive word-of-mouth and extraordinary learning experience from the learners. However, both platforms are serving the same purpose, namely providing education.