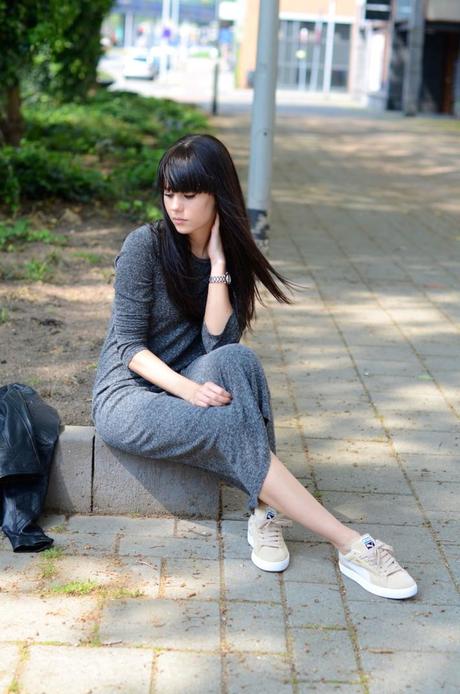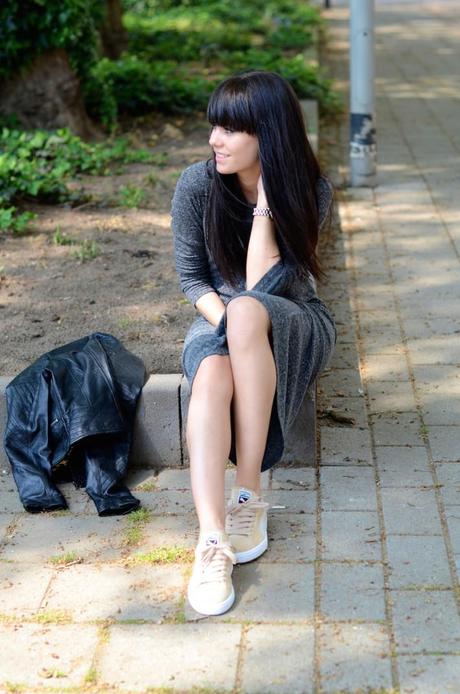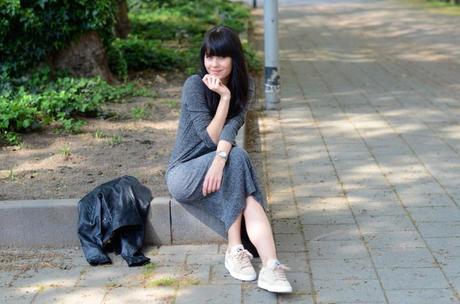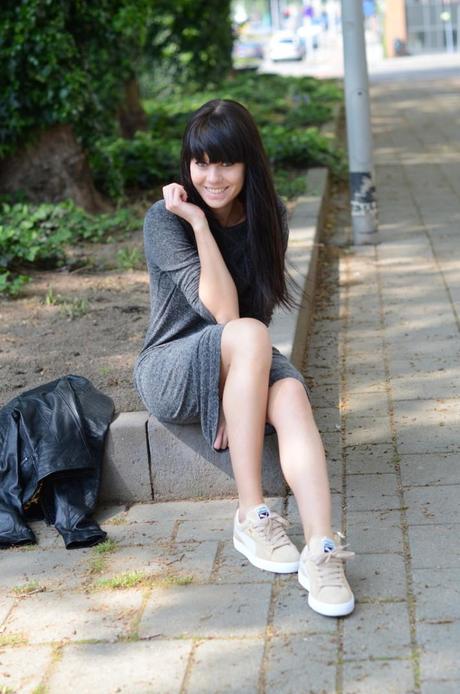 Oh, the joy of easy Sundays. I'm doing absolutely nothing today since I'm still recovering from an amazing King's Day weekend with friends and music and maybe one drink too many..
All I want to wear right now is this simple gray dress which goes so well with these beige Puma's that I really love wearing and the color goes with more than I expected.
No fuss, no frills, just a simple Sunday look. How was your King's Day?
Dress: Zara / Sneakers: Puma via PRO / Leather jacket: Mission Blue
Pictures by Chantal