I have been reading a biography of Coco Chanel and have been inspired by her philosophy of style. Recognized as one of the most elegant designers of our time, her love for pearls and ornate jewellery often charaterized her style. But, I find it interesting that she also believed that elegance was achieved through simplicity, with her now infamously quoted statement, "Simplicity is the keynote of all true elegance". This week, I took my style cues from Chanel and opted for simple colour and fabric combinations.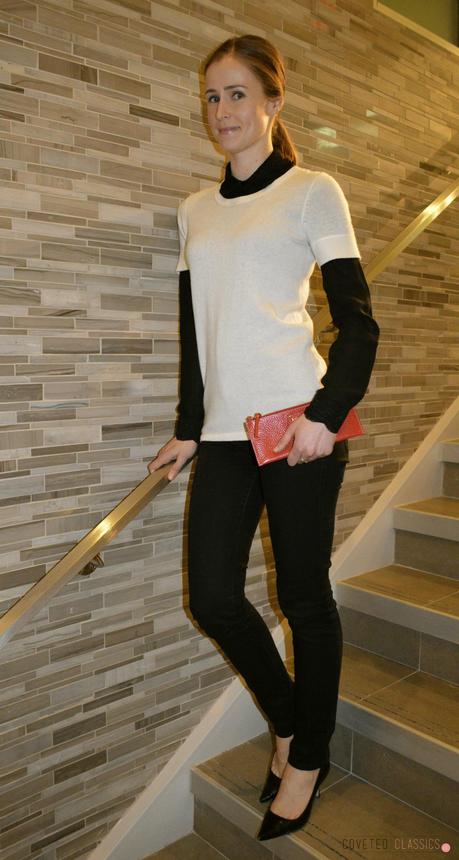 Cashmere sweater by Hugo Boss | Lace collar blouse by Moon | Black slim jeans by Diesel | Pointed Toe Pumps by Manolo Blahnik | Wristlet by Kate Spade |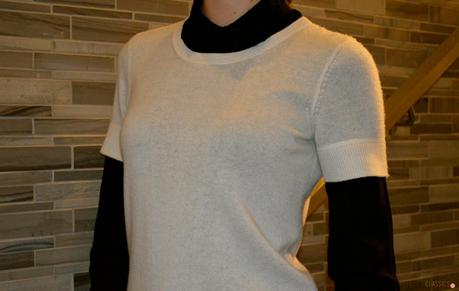 This cream cashmere sweater is worn over a sheer black blouse with a lace collar and cuffs. I like the unexpected pairing and think that it makes an outfit more intereting when you mix materials.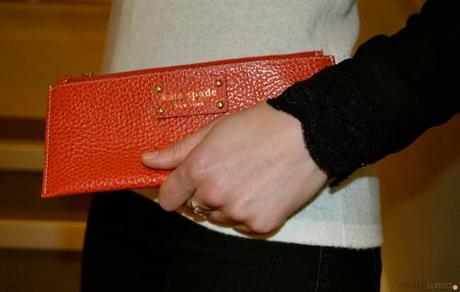 A simple red accessory adds a bit of fun to an otherwise neutral look.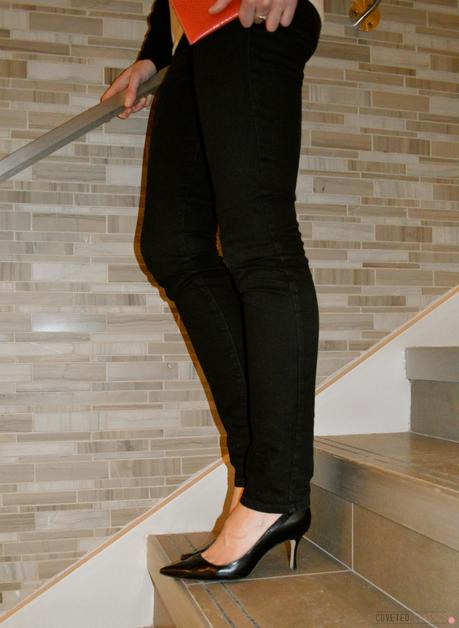 Pointed toe pumps are the epitome of simple elegance in my mind.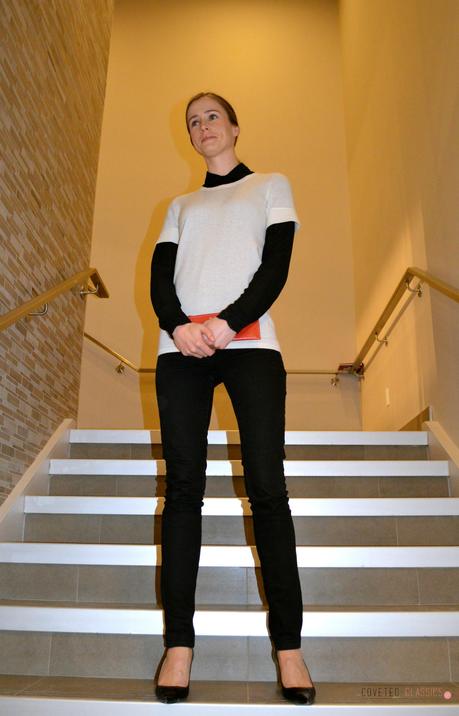 The only thing missing is a simple strand of pearls tucked under my collar or a gold Chanel brooch circa Coco's time - the ultimate ode to Chanel.