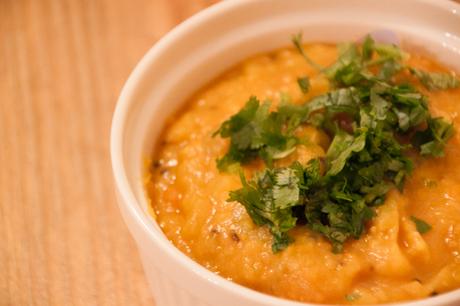 "Dal" is an absolute staple in our house. It is pure and simple, Indian comfort food.
Essentially, it is spiced lentil stew. Rich, warm spices like turmeric, cumin, and coriander fill my kitchen when I'm cooking dal. And the husband always loves it. Layla does too! She eats it up with no problems at all.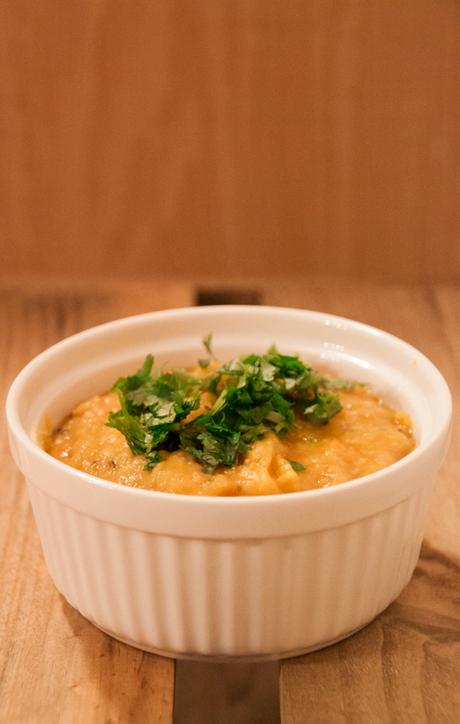 You can make dal with just about any type of lentil. I like using yellow split peas - or "chana dal" because of their flavor and texture. But I've made dal with red lentils, small black lentils, even black eyed peas! You can use the same spice combo and switch out your legume and it still works great.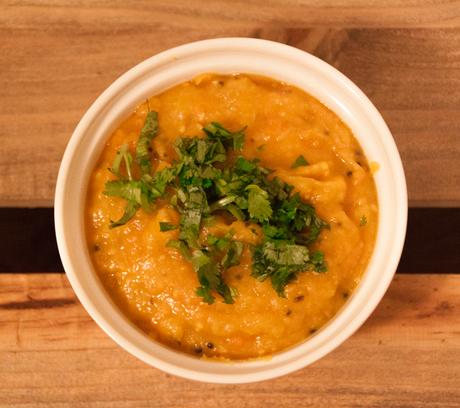 I often serve it with some sort of "sabji" or stir-fried veggies with Indian spices, but oftentimes I'll throw veggies like kale or sweet potato straight into the dal and eat it as a one-pot dish.
The best thing about this is - you can cook the lentils in the slow cooker, and just add in the spice mixture at the end, so your "active" time ends up being only 15 minutes! Or, if you don't have a slow cooker, you can let it simmer on the stove for an hour or so and you'll be good to go.
The Ingredients
Adapted from Smitten Kitchen
1 cup yellow split peas, soaked in cold water for 1 hour
3 cups water
3 tomatoes, diced
1 tbsp extra virgin coconut oil
1/2 tsp cumin seeds
1/2 tsp black mustard seeds
1 medium red onion, finely chopped
5 large garlic cloves, thinly sliced
1 tsp ground coriander seeds
3/4 tsp ground turmeric
1/4 tsp cayenne
1/4 cup minced cilantro leaves
1 tsp salt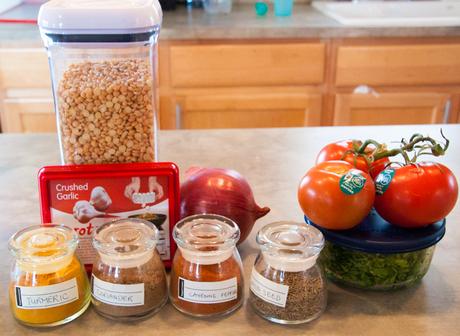 The Directions
Step 1: Add the lentils, salt, and 3 cups of water to a slow cooker. Cook on high for 4-6 hours.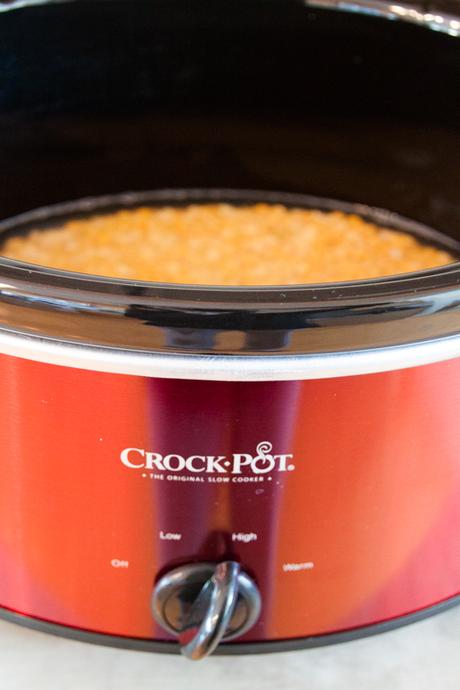 Step 2: When your lentils are close to done, heat oil in a medium pot over medium-high heat. Add a couple cumin seeds to test out the heat of the oil. If they pop, the oil is ready to go! Add all of your cumin seeds and mustard seeds and let cook for 10-15 seconds (until the seeds pop). Then add your coriander, turmeric, cayenne, onion, tomato, and garlic, stir for 30 seconds, and turn the heat down to medium low. Let it cook until the onions become translucent and the tomatoes break down.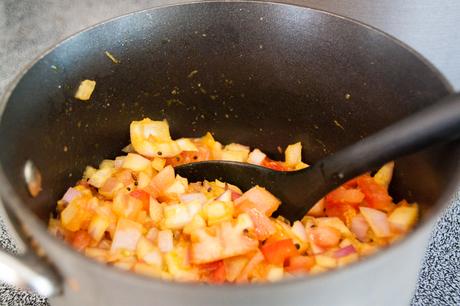 Step 3: Add the onion/tomato/spice mixture to the slow cooker and stir to combine. Top with cilantro and serve!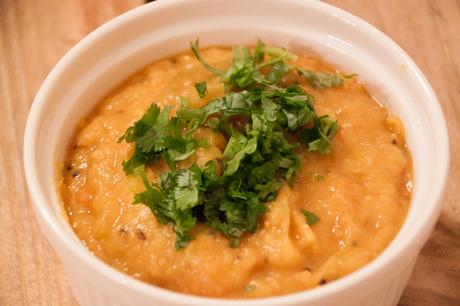 How easy is that? Thanks to a slow cooker it literally is a 3 step process.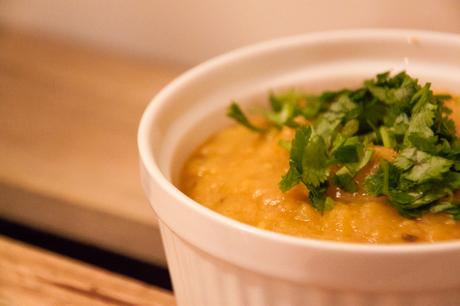 This dal will warm you up from the inside out. It's vegetarian, vegan and gluten free, and it is just about the tastiest healthy meal you will ever eat

Ingredients
Directions
Notes