A simple pumpkin spice apple cake is just what you need during the busy hectic and stressful holiday season. Actually, anytime of the year, having simple recipes, especially cakes and pies makes entertaining and family gatherings so much more enjoyable for you, the cook!
Cake mixes have come a long way in terms of quality. I chose the Krusteaz brand for this recipe. And, using the prepared pumpkin spice muffin mix in this recipe takes it from muffins to an elegant moist and stunning bundt cake. What elevates this mix is the simple addition of fresh chopped apples and a couple of ripe mashed bananas. What you get is a new meld of flavors of pumpkin, apple and banana, which is quite unique and tasty.
Pumpkin cake and muffin mixes are readily found during the Fall season because of Thanksgiving; however, you can also use a spice cake mix as your base with this recipe, too. And, if you want to ramp it up a tad bit more with warm spices like cinnamon, cloves, nutmeg and/or allspice, then experiment with small amounts of each or several. You can also add other things like chopped walnuts, raisins and/or dried cranberries. That takes you to the 'fruit' cake level, and, wow, what a creation!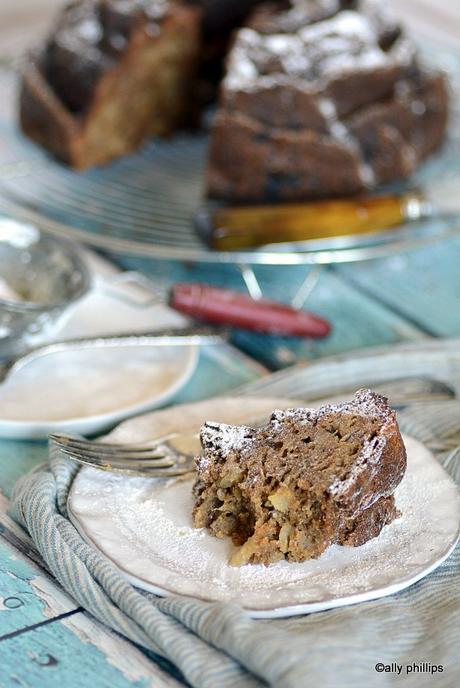 simple pumpkin spice apple cake
Ingredients
Preheat oven to 350
1 (15 oz.) Pumpkin Spice Muffin Mix
2 cups fresh apples, peeled and diced (honeycrisp, pink lady, fuji, gala)
2 bananas, slightly browning and mashed
Instructions
In a large mixing bowl, prepare the pumpkin spice muffin mix according to the package directions. Blend and mix into a batter. Add the apples and bananas and blend together well.
Pour into a well greased and floured bundt pan. Cover loosely with a doubled foil tent. Bake in a preheated 350 oven about 55-60 minutes or until a toothpick comes clean.
Remove to a cooling rack for about 30 minutes. When cool remove from pan.
Notes
This cake is soooooooo moist! Keep covered and it will last several days.
Try freezing slices of the cake if you like!
Dust with powdered sugar or serve with whipped cream, ice cream, or even butterscotch or caramel drizzle!
https://allyskitchen.com/simple-pumpkin-spice-apple-cake/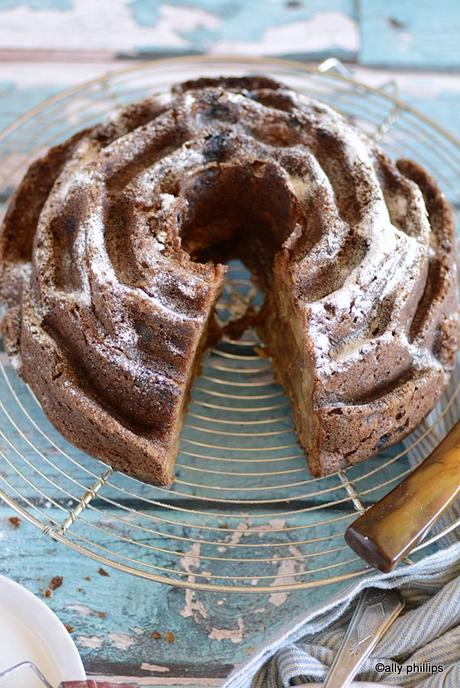 Comments