As the Bengali's most anticipated festival is coming near many families or young groups are gearing up for a good vacation or even an adventurous trekking.We the Bengalis are often seen and many touring every year at Durga puja or at Dussehra period.Bengalis are known for good and passionate travellers all across India(at per my observation while travelling), and quite interestingly as per the tour & travel records that people from this part of the country are seen quite more in numbers than any other communities especially in this season - Durga Puja or Dussehra, in & around October every year.It is as because of the huge tourist rush many hotels, guest rooms get filled in no time, and at this peak season accommodation issues at holiday venues is as equal to the challenge of getting a confirmation for IRCTC railway tickets.If you're lucky in the first round and got yourself a confirm railway as well as budget hotel or guest house, it's literally hard to guarantee that you got a standardised stay room or basic hospitality or services as guaranteed when you booked online (unless you have a trusted traveller- friend or a booking agent).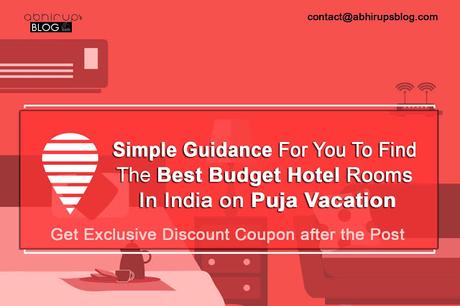 Well, I feel lucky as I say, gone are those days of budget hotels or rooms service probability concerns or it's basic facilities especially at peak seasons.
It was the revolutionary vision by a 17-year-old guy called
Ritesh Agarwal
from Odisha(his native place) who turned the way people used to consider budget hotel hospitality and it's standardised services throughout the country at possibly every corner now.If you are still wondering who is Ritesh Agarwal and if touring is on your mind this puja, I will let you know the best and economic budget rooms while you're roaming.
Check Available Rooms Now
Tale of the young visionary mind & how an idea can make your day while on a vacation:
A young and thin looking boy who was less than a year to be called an adult, Ritesh Agarwal (the 17 years old) by then understood that low budget rooms or hotels is unorganized and he has the idea to transform these small - medium hotel rooms into an organised form which will offer standardized stay experiences at an unmatched price, later it was spread across nation centralizing it into a branded hotel chain group, a very familiar name to many of us called
OYOrooms
which has the fundamental goal as said by the founder, Ritesh in a recent tech meet,
" Our goal is to change the way people stay away from home." - Ritesh Agarwal, CEO - OyoRooms.
How OYO rooms became India's largest branded network of hotels over time?
Oyo rooms with the basic goal to change the experience & the way people used to stay while on roaming. This network has spread across almost 209 cities and over 6.5 thousand hotels tied up to offer you a standardised stay experience at a pocket-friendly price in comparison to other hotel players around the nation.
Along with these 3 qualities they became I of the most loved startups of India:
#1. Standardized:
OYO Rooms promises that they provide the same amenities and the same awesome experience across all its rooms booked on their platform.
#2. Book A Room at Affordable Price:
OYO claims to offer you the price tag that no other competitors at the present time can dare to offer especially in the budget room category.
#3. A Technology Driven Organization:
OYO rooms use the new era inventions and through the technologies, they link to all its functions and provide a delightful experience which they believe won't give you a chance to complain.

Visuals-showing-3-features-of-OYO Rooms
What features do they offer in their Budget Standardised Hotel or it's rooms? :
When India's Largest Branded Network, OYOrooms claims standardisation to be their main USP while innovating the concept, it includes features like TV, Air-condition, Complimentary Breakfast, and Wi-Fi facility with 24x7 customer service support.
See what other customers who recently stayed at OYOrooms has to say: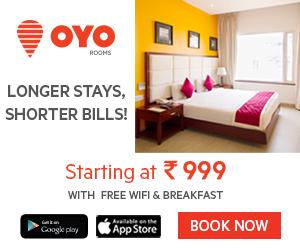 Thank you for being so patient and allowing us to offer you the best information to guide to choose one of the most trusted Budget-Hotel Booking Den...
OYO being so kind enough to offer me an exclusive deal for my readers, making this year's vacation more memorable.
​
OYO Rooms Exclusively Offers for AbhirupsBlog Readers 

 
25% off + 25% cashback
Don't Forget
to Use the Special Code To Get the Full Offer:
BOOK25
Also Note - 

Terms of use:
Valid Till period: 30.09.2016  - 23:59  
 •Minimum qualifying amount - Rs. 999. 
•Valid Til 30th September 2016 
•Offer valid for a maximum of 3 bookings per user.
•Offer valid on bookings made using OYO website, Android app,Windows app and iOS app only. 
•Discount - On use of promo code "BOOK25", you will be entitled to a discount of twenty five percent (25%) of the booking price or Rupees Fifteen Hundred (Rs. 1500/-) whichever is less. • Cashback - Get additional 25% OYO Money Cashback upto Rs. 1000. 
•Cashback will be calculated on discounted amount. •Cashback will be credited into your OYO Wallet within 3 days of checkout.