This simple baked apples recipe is gluten-free and refined sugar-free. Simple to prepare and delicious eaten as breakfast or dessert!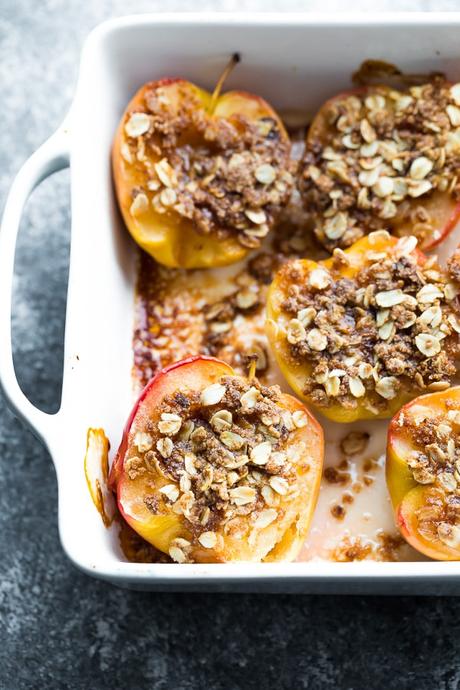 Disclaimer: this post was sponsored by BC Tree Fruits and I was compensated monetarily for my time. Thank you for supporting the brands that I love!
If there's one thing I love about fall, it's the fact that it's apple season! While I do eat apples year round, the apples you can find in the grocery store in the fall are hard to beat.
Today I'm using BC Tree Fruits Ambrosia apples, which are sweet, crisp, and perfect for baking!
You know when you see the BC Tree Fruits sticker that you are getting the best quality product. BC Tree Fruits is a cooperative of over 430 families, and being that I'm in Alberta, I love that this means that my apples have only traveled one province over to get to me, rather than from across the world, and that I am supporting my neighbours!
Look for the BC Tree Fruits sticker on more than 12 different varieties of apples including Granny Smith, Red Delicious and Fuji, and check out their website for more information on how to enjoy their apples!
Reasons to love these baked apples
they are so much easier to prep than apple crisp (you don't even need to peel your apples!)
you can use a variety of apples
you can serve them as breakfast or dessert
Continue reading: Simple Baked Apples