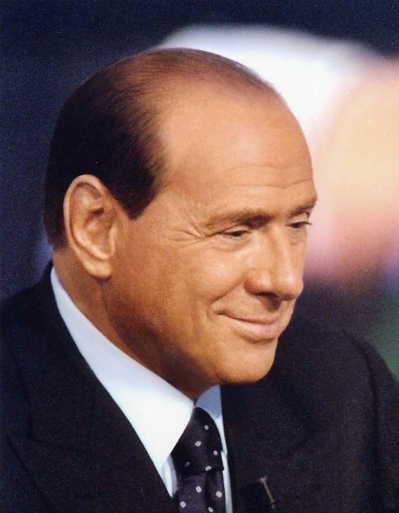 Silvio Berlusconi
You may have heard about the private behaviour of Silvio Berlusconi – the male chauvinist politician that opened his door to protégées and lovers. Add this to Italian culture of degrading media and the poor opportunities women have for careers and the world must be wondering how we can accept all this madness. A lot of Italian women are trying to find the answers to the complicated question (our reality), "Why do women always have to find a solution to excesses of male privilege? Why do we put up with it?"
For a young woman like me, who was born in and has always lived in Italy, the recent political incident that has shocked society seems to be the last chapter of a long tradition of a corrupted generation. I'm talking about the Italian politician caste, a sort of privileged big family which has used its powers to defame the Italian people's image to the world. After a long series of infamous behaviours from the biggest exponents of this "political family," one would expect a radical change of the situation, or even just an unanimous declaration of indignation.
That's why recently millions of women and men, children and old people have met along squares and streets of a lot of cities around the world, mostly Italian ones, to declare their categoric refusal to the objectification of the female gender. A huge movement of people, tired of these legalized discriminations, showed their disapproval.
Italian women – though I suppose we're not the only ones- are stuck with every kind of business, are busy every second of our lives. We're the welfare, the job, the family itself. Without any help, everything's on our shoulders. Some of us also have legitimate ambition to go straight for our own desires. And we have accomplished a lot, that's for sure, except for in politics. It seems that prostitution and stuff like this is a residual fact.
I personally get angry when one asks women to solve everything, including the failures and excesses of a male sexuality. You're a perverted, violent and voracious man who pays for sex, but I have to handle and take blame for the situation, feeling wrong if I don't. I'm the one who has to go shouting about my dignity and rights around squares, while you keep on doing whatever you want.