Every now and then, when I'm doing certain tasks in the kitchen I wish I had a hand blender, but by the time I'm sitting down in front of the computer and could order one online, the thought that a blender would be useful has completely slipped my mind.
The other day whilst on a wine run to my local Lidl in Peterlee, I spotted the SilverCrest Hand Blender Set and a little (very little) light came on in my head.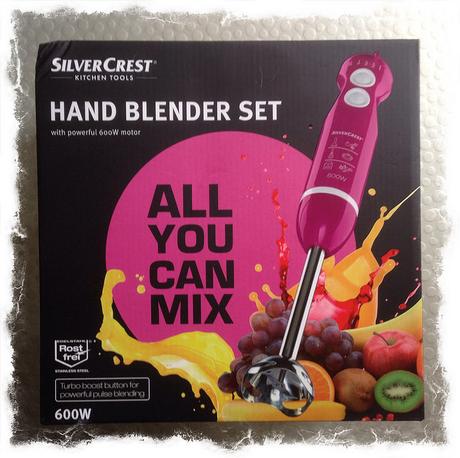 The price of the hand blender was £14.99, which seemed a bargain, so into my trolley it went.
Since purchasing the hand blender I've used it a few times, and it does exactly what says on the box. Blends. The quality of the product feels good, well-made, and it works very well. Plus side, it comes with a 3 year warranty. Only downside is the colour, pink, which rather clashes with my orange apron.