Signatures October Releases
Miss Virginia – Digital HD from 2nd October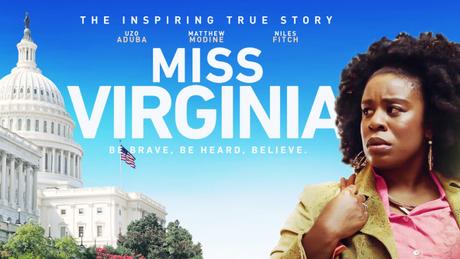 Virginia Walden an impoverished single mother who's losing her fifteen-year-old son to the rough streets of Washington D.C. Unwilling to see him drop out and deal drugs, she places him in a private school but when she can't afford tuition, she launches a movement to change the system that is destroying him and thousands like him. Attacked and threatened by those who don't want change — from corrupt politicians to the local drug lord, Virginia must discover depths of strength she never knew she had. Based on a true story, Miss Virginia stars Uzo Aduba (Orange is the New Black) in the titular role, Niles Fitch as her son James, as well as Matthew Modine (Full Metal Jacket), Vanessa Williams (Shaft), Adina Porter (American Horror Story) and directed by R.J. Daniel Hanna.
The Titan – Amazon Prime Video from 2nd October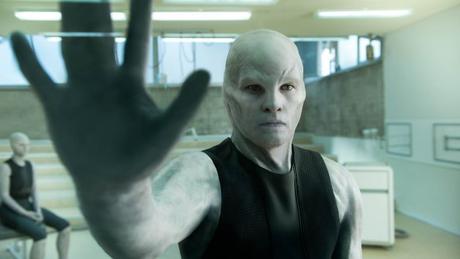 As planet Earth's future hangs in the balance of becoming uninhabitable, the human race faces a cataclysmic ultimatum: adapt or die… Hotshot Air Force pilot, Rick Janssen (Sam Worthington, Avatar) is chosen for a military experiment that will create a human being capable of surviving the harsh environments of Saturn's moon, Titan. The experiment is successful, turning Rick into a super-human. But it also creates deadly side-effects which threaten the lives of Rick, his wife (Taylor Schilling, Orange is the New Black) Abigail, his family, and possibly humanity itself. This exhilarating sci-fi thriller from the producers of Insidious also stars Nathalie Emmanuel (Game of Thrones), Tom Wilkinson (Michael Clayton) and Agyness Deyn (Clash of the Titans).
Momentum – Amazon Prime Video from 2nd October
In the explosive Momentum, we follow Alex (Olga Kurylenko, The Courier), a trained ex-military agent-turned-thief, gets pulled by her former partner into a high-tech bank heist (her 'one last job'). During the heist, she accidentally steals a valuable flash drive containing incriminating evidence. Alex is then relentlessly pursued by a team of agents led by Mr. Washington (James Purefoy, Rome), who has been sent by an anonymous Senator (Morgan Freeman, Se7en) to retrieve the flash drive. While involved in a violent and frenetic cat-andmouse chase across the city, Alex tries to uncover the conspiracy behind her pursuers.
My Zoe – Digital HD from 5th October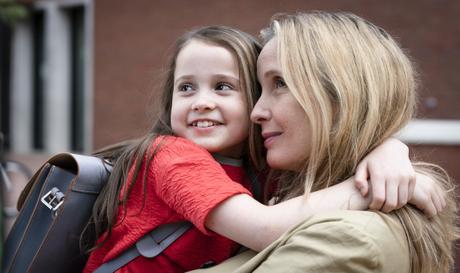 Following a divorce, geneticist Isabelle is trying to rebuild her life. She has a new boyfriend and plans to revitalise her career. But ex-husband James can't accept this and makes her life difficult in the custody battle for their daughter Zoe. When a tragedy strikes, the already broken family's world is shattered. In reaction, Isabelle decides to take fate into her own hands. My Zoe is starring, written and directed by Julie Delpy (2 Days in Paris) who plays Isabelle, also starring Sophia Al
Ravage – Digital HD from 5th October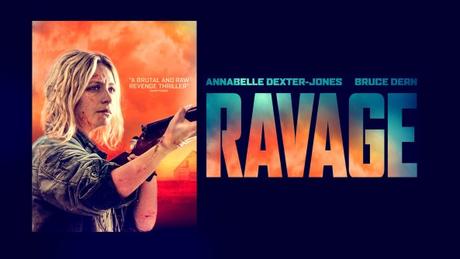 Harper, a young nature photographer on assignment in the woods of the Watchatoomy valley, captures a disturbing event of a man being brutally whipped and beaten in the woods. After reporting the incident to the local sheriff, she is quickly captured by the culprits and taken to an abandoned farm in the woods to be tortured. Due to Harper's experience as a survivalist, she is able to escape but is on the run and has to quickly outsmart her captors. Ravage stars Annabelle Dexter-Jones (Cecile on the Phone), Bruce Dern (The Hateful Eight) and is written and directed by Teddy Grennan.
Pet – Amazon Prime Video fomr 9th October
This haunting, psychological horror follows Seth, a lonely man working in an animal shelter. His monotonous routine is broken one day when he bumps into Holly, a girl from school who he soon becomes obsessed with. However, when she rejects his advances, Seth's obsession reaches a terrifying new level, with Holly hiding secrets of her own. Helmed by Award Winning director Carles Torrens (Apartment 143, ABCs of Death 2.5) and starring Dominic Monaghan (Lord of the Rings trilogy), Ksenia Solo (Lost Girl, Black Swan) and Jennette McCurdy (Between, Sam & Cat), Pet is a dark and disturbing love story asking how much you could sacrifice in the name of love?
Legacy of Lies – Digital HD and DVD from 12th October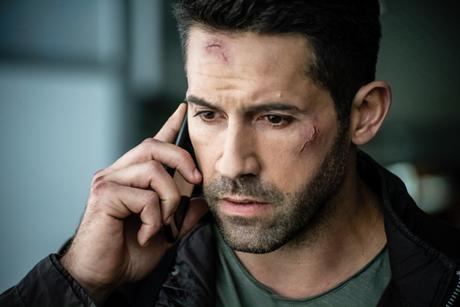 A decade ago, agent Martin Baxter quit MI6 after his wife's tragic murder in an operation gone wrong. But when Sacha, a beautiful journalist, asks for help solving an old case, Martin finds himself in the crosshairs of both UK and Russian intelligence. Now, with his daughter held captive by the KGB, Martin has just 24 hours to deliver the secret case files — which means risking both Sacha's life and his own. British action legend Scott Adkins (The Expendables 2) stars in this pulse-pounding global spy-thriller, and it is written and directed by Adrian Bol (Blindspot).
Blood Harvest – Digital HD and DVD from 12th October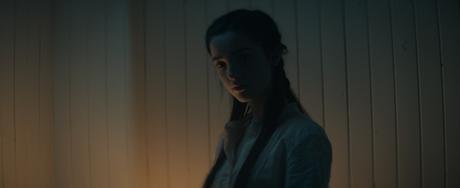 Blood Harvest explores the disturbed bond between Audrey, an enigmatic young woman, and Agatha, her domineering mother, who live secretly as occultists on the outskirts of a remote Protestant village. Following an ominous encounter between Agatha and a grieving townsman, and a rare sighting of Audrey by a local, Agatha's authority crumbles as Audrey asserts her dominance. Meanwhile, hysteria mounts within the community as a mysterious pestilence spreads throughout the fields and livestock, yet the Earnshaw farm remains strangely unaffected… Set against the autumnal palette of the harvest season in 1773, Blood Harvest is a nightmarish descent into the mythic, starring Catherine Walker (A Dark Song), Hannah Emily Anderson (Jigsaw) and written and directed by Thomas Robert Lee.
Here A While – Digital HD from 12th October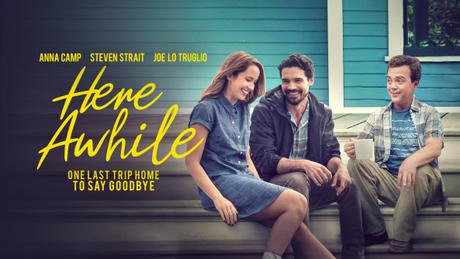 Anna returns home to Portland to reconnect with her estranged brother, Michael, after 15 years apart and what feels like a lifetime of guilt. Under the guise of reconnecting, Anna needs her brother's support to make an important life decision that puts a new strain on their recently repaired relationship. By spending time with her grown brother, his girlfriend, her own life partner and quirky neighbor, Gary Anna and the group form a bond that strengthens their relationship more than she could have ever expected. In each of their own ways, they learn to celebrate life, love and maximize the time that they have together. Here Awhile Stars Anna Camp (Pitch Perfect), Steven Strait (The Covenant), Joe Lo Truglio (Brooklyn Nine-Nine) and is directed by Tim True.
Captain Sharky – Digital HD from 12th October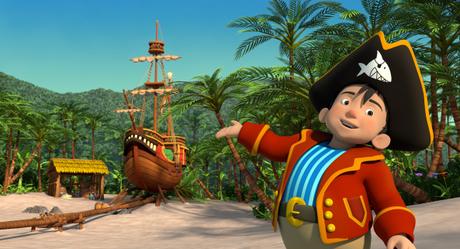 Pint-sized swashbuckler Captain Sharky thinks he's the most dangerous pirate on the Seven Seas. To prove his bravery, he sets sail with Mikey, a well-behaved boy whose life Sharky has turned upside down, and Bonnie, a trouble-shooting girl who tends to assume command in every situation. Together, this motley crew sails for big adventures as they thwart the plans of The Admiral and Old Bill the Pirate?
A Rainy Day in New York – Amazon Prime Video from 16th October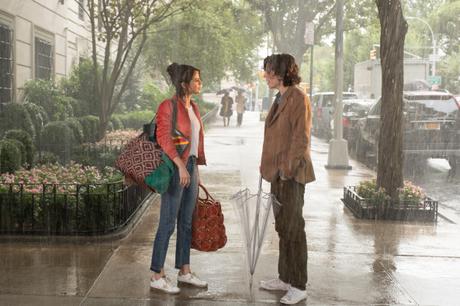 Woody Allen's romantic comedy A RAINY DAY IN NEW YORK tells the story of college sweethearts, Gatsby (Timothée Chalamet) and Ashleigh (Elle Fanning), whose plans for a romantic weekend together in New York City are dashed as quickly as the sunlight turns into showers. The two are soon parted, and each has a series of chance meetings and comical adventures while on their own.
Blood and Money – In Cinemas & Digital HD 16th October, DVD 19th October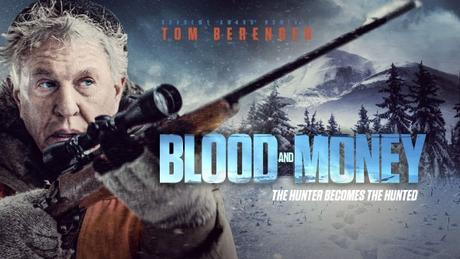 Combining edge-of-your-seat thrills, suspense and breath-taking cinematography, Acting legend and Academy Award™ nominee Tom Berenger (Inception, Platoon) stars as a retired veteran who, whilst hunting in the snowy outback of Northern Maine, discovers a dead body and a bag full of cash. Violence quickly escalates when a group of hardened criminals in search of the loot turn the hunter into the hunted in an already stark and deadly wilderness. Blood and Money is an enthralling cat-and-mouse thriller. Blood and Money also stars Kristen Hager (Alien vs Predator – Requiem) and Paul Ben-Victor (Daredevil) and is written and directed by John Barr.
The Devil Has a Name – Digital HD from 19th October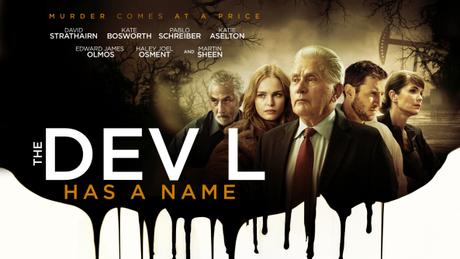 A psychotic oil matriarch finds herself face to face with the law and a farmer set to expose her business for poisoning the local water supply. Between illness and failing crops the town has been poisoned and if there's one thing big business knows, it's how to throw money at a problem to make it go away. Inspired by bizarre and shocking true events and featuring an all-star cast including Martin Sheen (The Departed), Kate Bosworth (Superman Returns), Pablo Schreiber (13 Hours), Haley Joel Osment (The Sixth Sense) and directed by legendary actor Edward James Olmos (Battlestar Galactica).
Combat Wombat – Digital HD from 19th October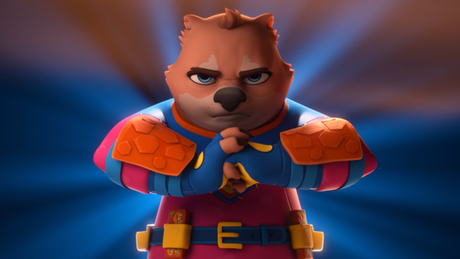 In a fun and furry spin on the classic 'recluse becomes reluctant hero' tale, Maggie Diggins, a wombat, unintentionally becomes the city's superhero after she begrudgingly saves a rookie caped-crusader from certain doom.
A Call to Spy – Cinemas & Digital HD 23rd October, DVD 2nd November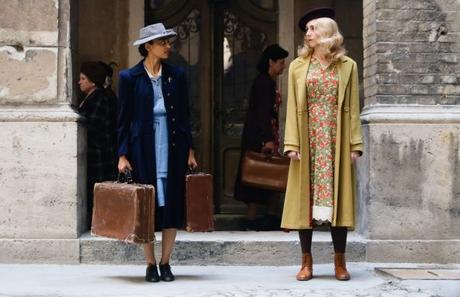 Inspired by incredible true stories, A Call to Spy is the award-winning account of the personal sacrifices of the courageous women who put their lives on the line to fight for freedom during World War II. At the beginning of WWII, with Britain becoming desperate, Churchill orders his new spy agency, the Special Operations Executive (SOE), to recruit and train women as spies. Their daunting mission: conduct sabotage and build a resistance in Nazi occupied Europe. The SOE's "spymistress" Vera Atkins (Stana Katic), recruits two unusual candidates: Virginia Hall (Sarah Megan Thomas), an ambitious American with a wooden leg, and Noor Inayat Khan (Radhika Atpe), a Muslim pacifist. Together, these women help to undermine the Nazi regime in France, leaving an unmistakable legacy in their wake. A Call to Spy is directed by Emmy Award winner and Academy Award nominated filmmaker Lydia Dean Pilcher (Cutie & The Boxer, Radium Girls) and is written by Sarah Megan Thomas (Equity) who stars alongside Stana Katic (Absentia, Castle, The Possession of Hannah Grace), Radhika Atpe (The Wedding Guest) and Linus Roache (Vikings, Mandy, Batman Begins).
Scenes of a Sexual Nature – Digital HD 26th October, Amazon Prime Video 30th October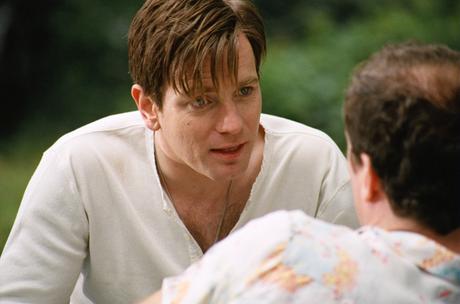 On the lush green lawns of London's Hampstead Heath, a variety of couples commune and sort through their assorted romantic dilemmas. Brian (Douglas Hodge, Joker) asks his partner, Billy (Ewan McGregor, Trainspotting), to cease his constant carousing. Gerry (Hugh Bonneville, Notting Hill) and Julia (Gina McKee Notting Hill) slog through what appears to be a very bad blind date. Meanwhile, Iris (Eileen Atkins Gosford Park) gets a blast from the past when she encounters a man she had a fling with 50 years earlier. With an ensemble cast that also includes Holly Aird (Waking the Dead), Tom Hardy (Mad Max: Fury Road), Adrian Lester (The Day After Tomorrow) and Andrew Lincoln (Love Actually), Scenes of a Sexual Nature is directed by Ed Blum.
Tailgate – Digital HD from 26th October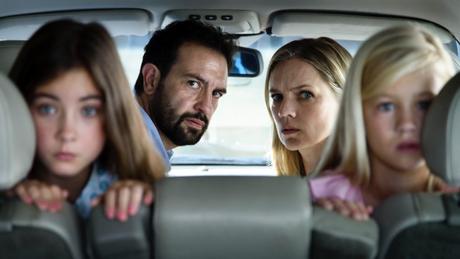 A family's road trip ends in a mad run for their lives. When you tailgate, brace for impact. Hans looks like a control freak but is actually a very vulnerable guy. Under the pressure of his domineering mom to get home on time, he drives his family of four on the highway in a reckless way. His arrogance rubs another driver in a white van the wrong way and this man will stop at nothing to get revenge. Tailgate stars Jereon Spitzenberger, Anniek Pheifer and Roosmarijn van der Hoek, and is written and directed by Lodewijk Crijns.
The World's Most Dangerous Boarders – Digital HD from 26th October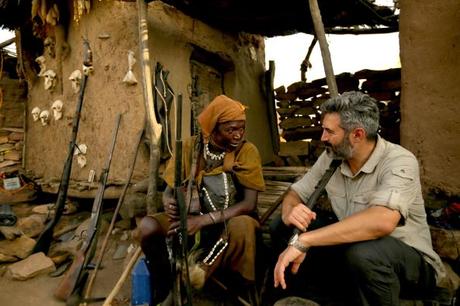 Set off on an epic journey along Africa's most volatile and dangerous borders to discover the lives of those who live there. The series tells the story of this troubled, forgotten region through the eyes of our brave guide Reza Pakravan. Taking the audience on a visually stunning journey across the continent, Reza explores nations devastated by war and terrorism, and unearths the life-and-death consequences that climate change has wrought upon the land, where desertification has contributed to the greatest internal migration ever witnessed on this planet. Tracking across eight nations in the Sahelian belt, Reza discovers enduring traditions, religious diversity and extraordinary landscapes.
Bigger – Digital HD from 26th October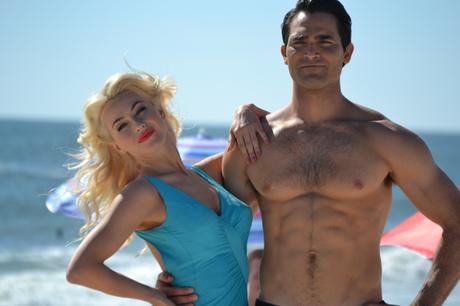 Brothers Joe & Ben Weider were the architects of muscle. Against all odds, they launched an empire. Along the way they discovered Arnold Schwarzenegger, inspired female empowerment, championed diversity, and started a movement that changed the world. This is their story. Bigger stars Julianne Hough (Rock of Ages), Steve Guttenberg (3 Men and a Baby) and Tyler Hoechlin (Road to Perdition) and was written and directed by George Gallo (Bad Boys).
The Relic – In Cinemas & Digital HD 30th October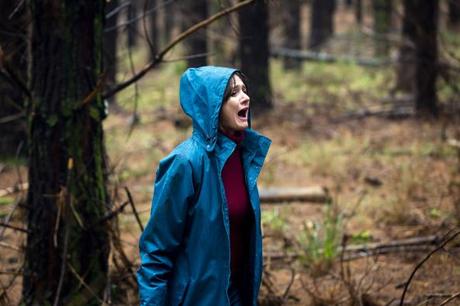 When elderly mother Edna (Robyn Nevin, The Matrix Reloaded), inexplicably vanishes, her daughter Kay (Emily Mortimer, Mary Poppins Returns) and granddaughter Sam (Bella Heathcote, Neon Demon) rush to their family's decaying country home, finding clues of her increasing dementia scattered around the house in her absence. After Edna returns just as mysteriously as she disappeared, Kay's concern that her mother seems unwilling or unable to say where she's been clashes with Sam's unabashed enthusiasm to have her grandma back. As Edna's behavior turns increasingly volatile, both begin to sense that an insidious presence in the house might be taking control of her. A deeply unsettling psychological horror, Relic is the unforgettable debut feature from writer and director Natalie Erika James who brings a fresh and profoundly human twist to the genre. Relic is produced by Anna McLeish and Sarah Shaw alongside Jake Gyllenhaal and Riva Marker. The film is executive produced by The Russo Brothers. Signature Entertainment releases Relic in partnership with the Frightfest Presents Label. Stills: https://we.tl/t-V3iaZIFIfc Intl Trailer: https://youtu.be/XWhZDQkq0bw