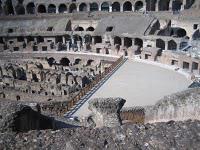 Ahh, Italy. We started this adventure in Rome which of course is a must-see but honestly, if I get the chance to go back to Italy, I will stay in the heart of Rome instead of 30 minutes outside of town just to save a few bucks. Totally not worth it! We toured the Coliseum, and I was surprised by the exposed labyrinth underneath--I could envision the fear and terror of the awaiting gladiators/slaves as they prepared for possible death on the stage above. We also saw the Pantheon, the Vatican and Sistine Chapel which was of course amazing. But, more amazing than the artwork itself was the realization that I was experiencing something so many great minds had saw and just the sheer number of eyes that had looked up at the ceiling made me feel connected to so many people all at once. It also made me wistful for the time when art, deep thinking, and creativity were more highly valued.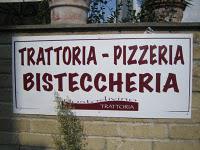 But the best experience we had in Rome was stumbling into a little restaurant where there was absolutely no English written or spoken. This meant a lot of pointing, gesturing, and trying food blindly. The house red was full-bodied and heavenly. The gnocchi was by far the best choice--huge, plump and soft without being mushy and ended up being the best meal of the whole trip! And it was so fun giving the waiter/owner/chef  (yes he did it all, and all by himself!) praise after with our inept gesturing. A big grin spread across his face as we showed our approval and ordered a second carafe of wine!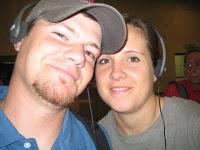 Of course, Rome is inspiring, historic, mesmerizing...but it is huge, crowded city. I prefer the sleepier areas, like San Marino, and where I can walk everywhere easily and just sit in awe of the countryside while of course drinking copious amounts of wine (the house red and white wines are cheaper than ordering water--twist my arm?!)! I was also glad that I had a little knowledge of Roman mythology since a lot of statues scattered everywhere are unmarked or without English translation, so I definitely recommend a little pre-reading before you go.
"Veni, vidi, vici."