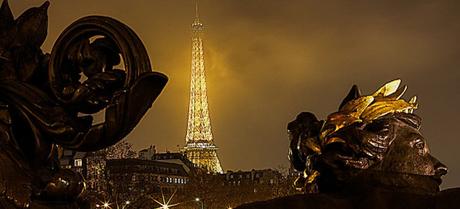 Today is a guest post by Adam Zulawski
When's the last time you were in Paris? If it's longer than you'd like to admit, then perhaps you should brush up with what's le super cool right now in the French capital.
Below we've listed the perfect selection for a mix of touristy fun and cultural sophistication… We hope, anyway.
WHERE TO GET LOST
 Canal Saint Martin
Canal St Martin in the 20th Arr. is the area where all the young street artists like to dawdle and start up hand-crafted tech companies specializing in bespoke microbrews. Yes, it's the Williamsburg of Paris, and like its NYC cousin, Canal St Martin is full of great bars and cafes. It's almost too easy to while a whole day away here, but some folk can't help themselves – us included.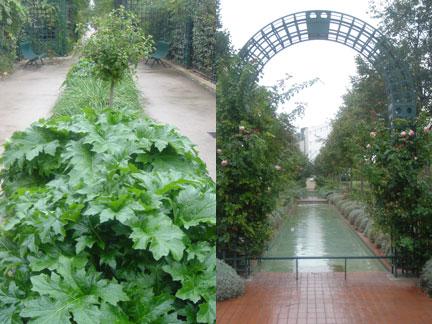 La Promenade Plantee
New York's High Line was seen as a hip and innovative use of public space back when it opened in 2009, but it wasn't an original idea. It was based on La Promenade Plantee in Paris, a 4.7km stretch of overground rail that opened in 1993. Lovingly renovated to make use of the vistas and scenery it threads through, with tasteful plants, decking and benches, the promenade makes for a destination in itself as it snakes from Bastille to Bois de Vincennes.
Pere Lachaise Cemetery
This grand old cemetery in the 20th Arr. hosts many famous residents including Edith Piaf, Frederic Chopin, Jim Morrison, Honore de Balzac, Marcel Proust, and Oscar Wilde. Many of the stunning designs and crumbling tombs date back over 200 years, making for an enchanting place to explore.
WHERE TO EAT
Laduree
Super fancy tea and cakes in Paris are synonymous with Laduree, a boutique tea room chain that began in 1862 with a locale in Rue Royale. They specialize in so-called macarons, which are essentially multi-coloured meringues, but you can get actual meals too. These exquisite eateries can get rather busy though at peak meal times so it's best to try for brunch or a late lunch
Brasserie Lipp
This Saint Germain institution has had so many important and influential people cross its threshold that it'd be silly to even begin to list them all. Having opened in 1880, Brasserie Lipp has rules about not using your phones to maintain the original Belle Epoque atmosphere while you have a drink or enjoy its Alsatian cuisine.
WHERE TO SHOP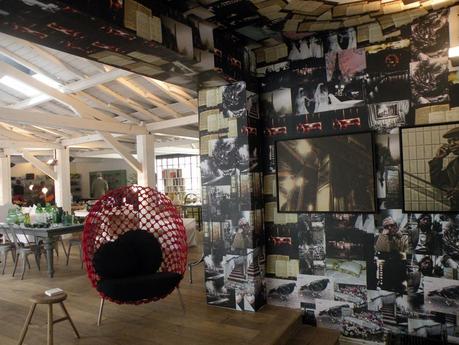 Merci
Located in the Marais, Merci at times feels more like a gallery than a shop, what with the ever-changing installations that hang about the place. But that just makes this fashionable concept store appealing even for those people who aren't interested in buying things.
Fleux
The massive Fleux in the 4th Arr. has everything you might possible want for the interior of your home, as long as you want only the hippest and most cutting-edge bric-a-brac in all of France.
Hotel Amour
Hotel Amour has gained notoriety over the years for its famous clientele, and if you fancy yourself as somebody a bit ooh la la then it might be the place for you too.
Generator Hostel
A cheaper option but no less impressive. Generator has possibly the chicest hostel dorms in the northern hemisphere, and you can even stay in a private room with a balcony if you prefer – there's a massive 916 beds in total, so everybody's catered for. It's a stone's throw from the nightlife of Saint Martin, but there's a bar and a nightclub on the premises if you don't feel like stepping outside.
WHERE TO GET CULTURED
Shakespeare and Company

This curious second-hand bookshop specializing in English-language books has a proud tradition tied in with literary greats such as William S Burroughs and Henry Miller. Every Monday evening it hosts free readings from published authors. Shakespeare and Company's unique atmosphere and history make it a popular haunt in the Latin Quarter, the student area of old on the Left Bank. It's a short distance from other enlightened highlights such as the Sorbonne and the Pantheon, as well as Le Procope, a restaurant frequented by Voltaire and Rousseau in the 18th century.
The Espace Dali

The Espace Dali is an art museum in Montmartre dedicated to Salvador Dali. As well as its permanent collection of around 300 works and its temporary exhibitions, there are workshops for kids so they too can get to grips with the moustachioed egg-obsessed seer.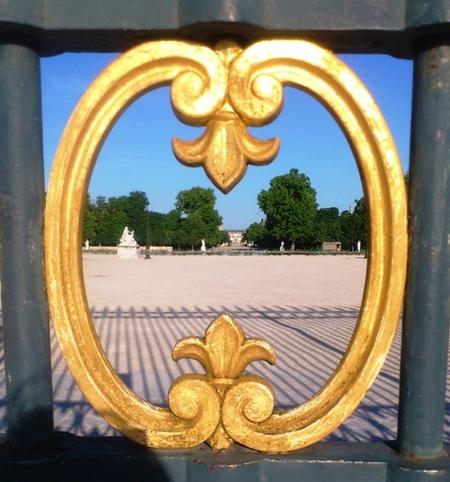 The Orangerie

The Louvre is just too massive and daunting to warrant anything other than several days' dedication, so for a more concentrated dose of French artistry the Musee de L'Orangerie. Not only does it house some of the most famous French painters' works, but it's surrounded by the stunning and iconic Tuileries Garden.
WHERE TO TAKE IN THE VIEW

Le Perchoir
Le Perchoir is a rooftop club that is open from 2pm on weekends, making it an ideal spot to relax. It helps that there are mattresses everywhere. You can stay on for the partying later in the evening, but then your view from 14 Rue Crespin du Gast won't be quite as clear. This is a fifteen minute walk from Pere Lachaise Cemetery too.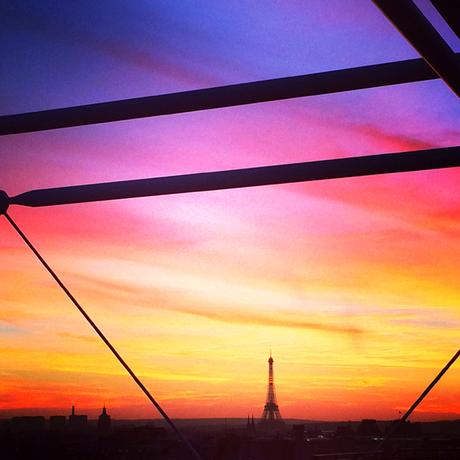 Le Georges au Centre Pompidou
The Pompidou Centre's high-tech edifice famously houses a top-notch collection of modern art behind all those exterior escalators. One of the best things about this Parisian institution though is the restaurant on the sixth floor, Le George, where you can relax with a tipple while looking out towards Notre Dame and the Marais.
WHERE TO PARTY
Club Le Baron
Located in the 8th Arr., Club Le Baron is considered to be one of the top party venues in Paris. Open daily from 11pm until 6am, it offers a cosy atmosphere drenched in the venue's previous history as a brothel. Le Baron's revelry can get raucous, especially when a band is playing.
Raspoutine
Possibly the reddest club in Paris, Raspoutine is where the jet set party into the early hours. Its sultry décor and discerning clientele demand you dress to impress, but not necessarily in the style of the mad monk himself.
Click here for more tips on what to see and do in Paris.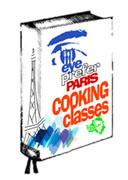 New! Eye Prefer Paris Cooking ClassesI am happy to announce the launch of Eye Prefer Paris Cooking Classes. Come take an ethnic culinary journey with me and chef and caterer Charlotte Puckette, co-author of the bestseller The Ethnic Paris Cookbook (with Olivia Kiang-Snaije). First we will shop at a Paris green-market for the freshest ingredients and then return to Charlotte's professional kitchen near the Eiffel Tower to cook a three-course lunch. After, we will indulge in the delicious feast we prepared along with hand-selected wines.
Cost: 195 euros per person (about $240)
Time: 9:30AM- 2PM (approximately 4 1/2 hours)
Location: We will meet by a metro station close to the market
Class days: Tuesday,Wednesday, Thursday,Friday, Saturday, and Sunday
Minimum of 2 students, maximum 6 students.
Click here to sign up for the next class or for more info.
 

Come experience Eye Prefer Paris live with Eye Prefer Paris Tours, which are 3-hour walking tours I personally lead. Eye Prefer Paris Tours include many of the places I have written about such as small museums & galleries, restaurants, cafes, food markets, secret addresses, fashion & home boutiques, parks and gardens and much more.  In addition to my specialty Marais Tour, I also lead tours of Montmartre, St. Germain, Latin Quarter, in addition to Shopping Tours, Gay Tours, Girlfriend Tours, Food Tours, Flea Market Tours, Paris Highlights Tours, and Chocolate & Pastry tours.
Tours start at 225 euros for up to 3 people, and 75 euros for each additional person. I look forward to meeting you on my tours and it will be my pleasure and delight to show you my insiders Paris.
 Check it out at www.eyepreferparistours.com 
Click here to watch a video of our famous Marais tour