"For there is no friend like a sister
In calm or stormy weather;
To cheer one on the tedious way,
To fetch one if one goes astray,
To lift one if one totters down,
To strengthen whilst one stands"
This famous quote by Christina Rossetti is so true.
I am lucky to have siblings who brighten up my life with love, affection, care, fights and mischievousness. They are the ones with whom I grew up and always be myself, unlike with others. I never have to impress them or change myself. They were always there in my most awkward moments to happy times to most embarrassing moments to fun times and this makes them my first friends.
Yes, siblings are our first friends with whom we share our good and bad times. Many people don't recognize the value of having siblings, ask them who are the only child, they can tell you and make you realize its importance.
The unconditional love for each other makes sibling bond strong forever. As we grew up together, siblings are the ones who understand and know us better. We look like each other, enjoy some similar hobbies and share few habits, this makes us closer.
So today through this #Siblingstories blogtrain, I will take you on a ride to my sibling's journey. Hope you will enjoy it and relate many things.
We are 3 siblings
Only people who are close to me know that we are 3 siblings- 2 sister and 1 brother, am the eldest of all.
My little brother who is almost 7 years younger to me is known only to my closed ones as I have never shared a photo of him on my social profile.
The simple reason is that he is a private person and doesn't like getting clicked. The only time he had said YES for photo was on my wedding day. Other times, he is hard to convince and we have to force him.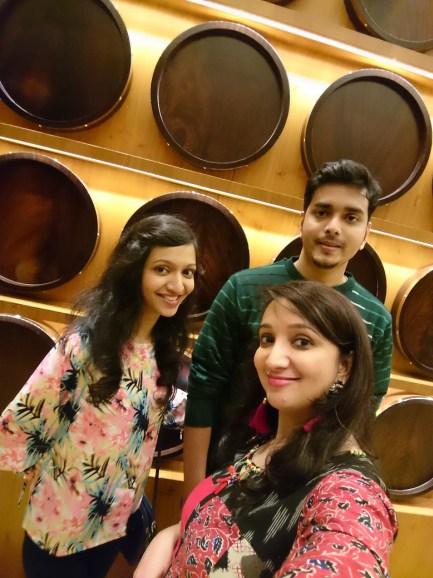 Down the Memory Lane
Our childhood was beautiful and filled with enchanting memories. Being the youngest of two sisters, we use to doll up our little brother and had a girl's party; it went on for few years until he realized that he is growing up now.
Taunting him that Mom had picked him from garbage and so he should always obey his elder sisters, indeed it worked for us many years and we sisters ruled. I am sure many siblings had adapted this "adopted" idea as it never fails.
With all this mischievousness, we used to have trivial fights which is very common and makes a healthy bonding. Once during fight, accidentally I broke my brother teeth but fortunately all his decayed teeth got broke and later he got all new good teeth. Till date I remind him this as my good deed.
About my younger sister,she use to create a fake interesting stories about the school and other things during her primary school days and we believed her. She continued this for a longer period of time until we found the truth. To remove this lying habit, we started cross questioning her and with times it vanished. Sometimes when we discuss, we laugh and cherish the memories.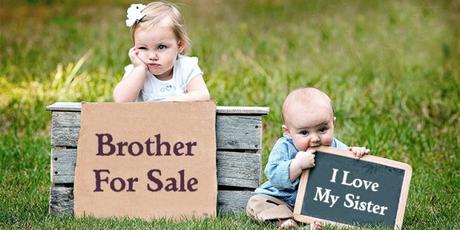 Smart smarter smartest
My parent worked hard to give us a good life by gifting us the best of education. We three also made sure to get the best out of it. We are good children with limited wants. As hard work and smartness was in our genes, we all three went ahead holding professional degrees.
I completed medical in Homeopathy; my sister became Chartered Accountant and our little brother Computer Engineer.
Considering our overall credentials, I am smart, my sister is smarter and our brother is smartest.
Never Too Late
So this was my #Siblingstories. Share your love with your siblings and create better relationships with them as it is never too late to bond. They are the ones who knew you first and so they will understand you the most.
Remember, If you have a fight with friends it can turn into big and end the friendship, but with siblings no matter how harsh the fight may be, this blood connection can never be completely broken.
Siblings is forever! Cherish them for life !
---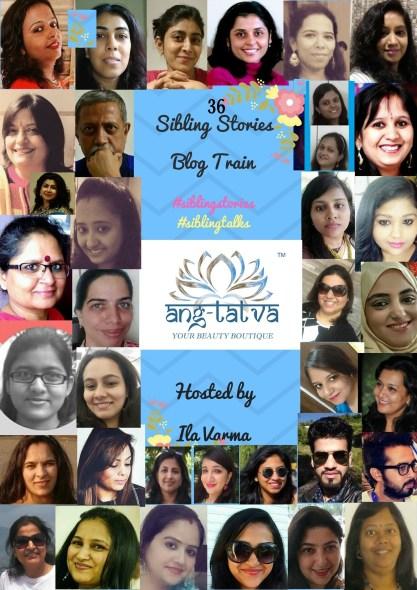 #SiblingStories is a blogging train hosted by Ila Varma in collaboration with the Brand Angtatva. Thirty six esteemed bloggers from blogging fraternity have joined hands to participate in the Blog train for #SiblingTalk reviving the sweet and tickling hours spent with loving siblings and revive golden memories of the past.
Follow the host on Facebook, Twitter and Insta.
Thank you MeenalSonal from auraofthoughts.com for passing the blog train. They are the blogger sister duo who blog about positivity in every aspect of life.
*With my post, this blogtrain reaches its final destination. To reach the starting point of blogtrain, hop onto varmaila.com and follow the linky links to read interesting tales of #SiblingTalk.
*PC- Google