It is early dawn and I can't get back to sleep in excitement. In the next couple of hours, I will soon be riding the waves of Siargao. We arranged to have our surfing session at six o'clock in the morning since we would be going back to Cebu at 11:00am. It's now 5:00am and my excitement is growing so we decided to head to the Cloud 9 Boardwalk for a stroll and take pictures before we get busy with surfing.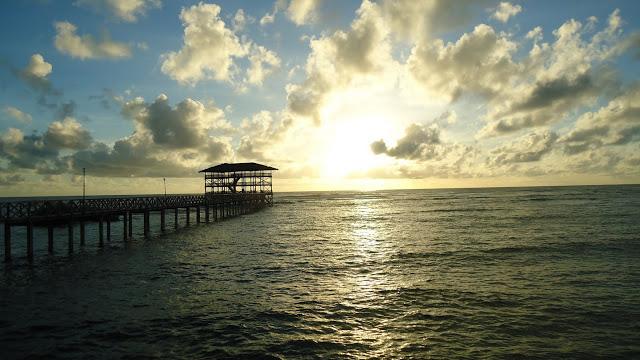 Cloud 9 Baywalk Sunrise
After getting soaked with the early morning sun, our instructors arrived along with the rest of our pack. It's now time for surfing. But before we can play with the waves, we must learn the surfing 101. By the sands, our instructor demonstrated the basics. There are only three simple steps: paddle, push your body up, and balance. Well, it's simple but definitely not easy. Now that we know the basics, it's time to head to the sea.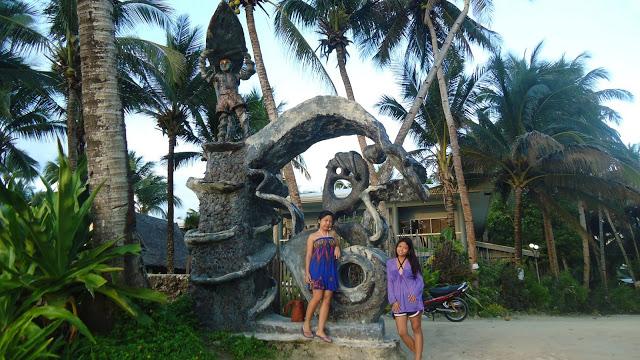 The famous Cloud 9 statue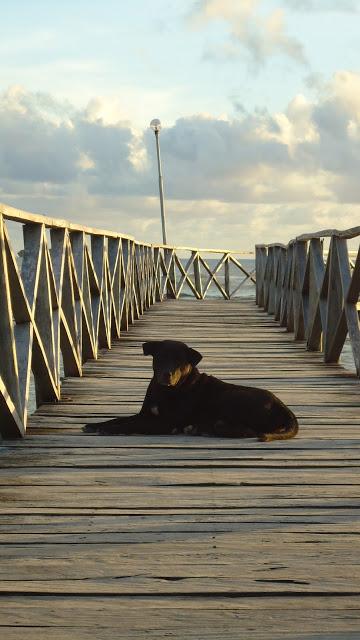 Mr. Doggy guarding the Baywalk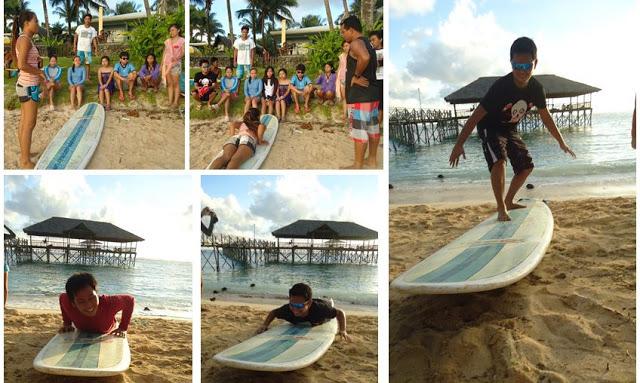 Surfing 101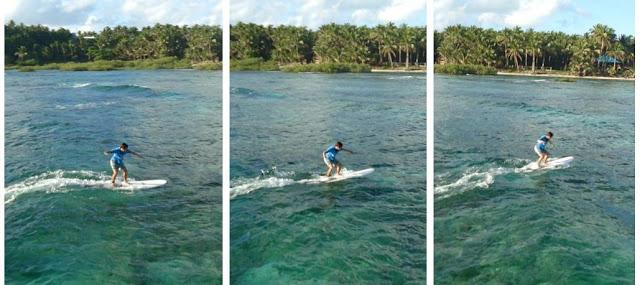 Dangee having his first wave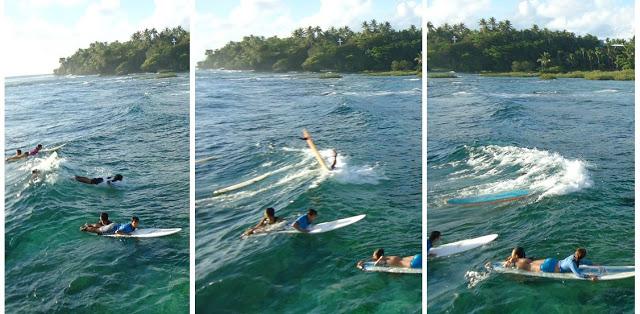 Marx having a go at it and got wiped out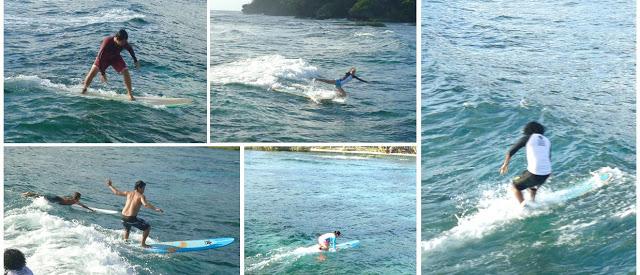 Surfing our hearts out
Surfing is definitely fun. The euphoric moment of being able to stand on the board and finish the wave keeps me wanting for more. The paddling part of surfing is definitely the most energy draining. I think I lost a lot of calories just paddling through the waves not even mentioning pushing myself up as quick as I can to stand on the board. Pushing yourself too slow, and you would tend to out balance. This experience really made me realize that I should start on healthy living and be fit.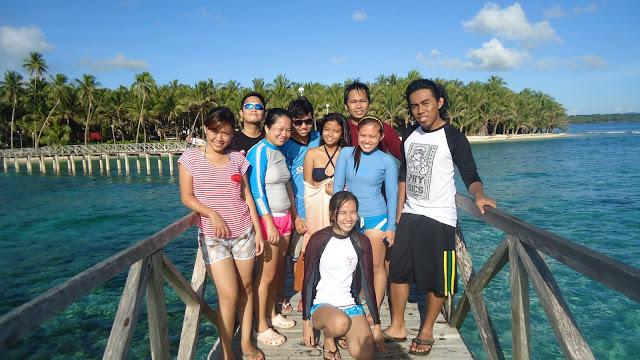 The smiles in our faces after conquering the waves
You can arrange surfing sessions at most resorts and surf shops at Cloud 9. We had our session taken cared of at Point 303 Resort.
Standard rates for surfing:
Surfing Board with Instructor - P500/hour
Surfing Board only - P500/day
It's hard to say goodbye to a wonderful paradise but we must face reality. But I made a promise to myself that I should definitely come back and surf once again.