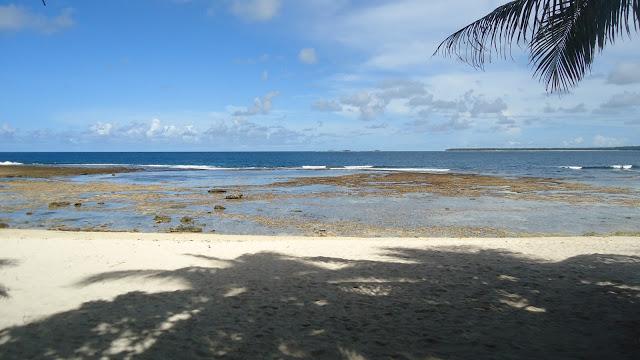 The sand and the beach at Magpupungko Beach
When I hear Siargao, all I can think of is surfing. There is no denying that Siargao is the surfing capital of the Philippines with all the large waves loved by the surfers. But amidst the crushing of the high waves, there is a peaceful side of Siargao hidden away from the bustling surfing world.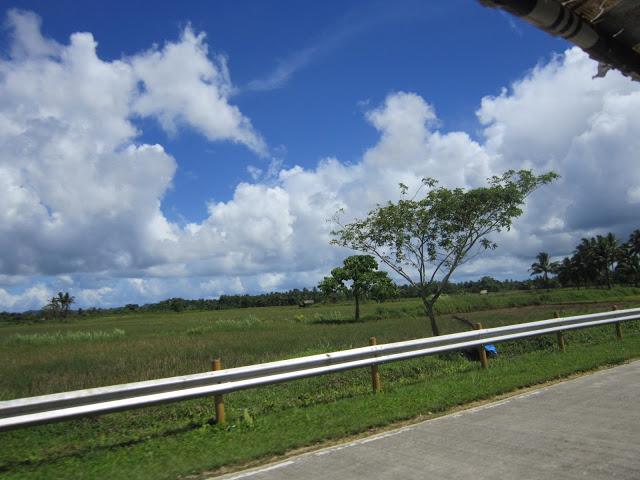 Siargao countryside
Forty kilometers and around an hour ride from Cloud 9 Boardwalk is the Magpupungko Beach which features pool like lagoons where one can enjoy swimming without worrying if you'd be taken away by the waves.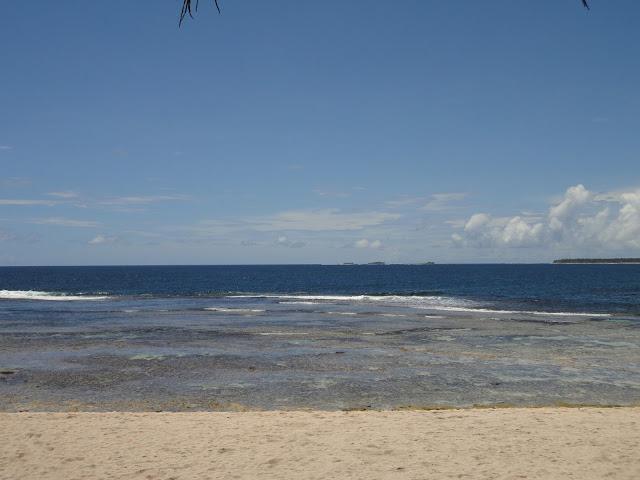 Big waves in Magpupungko Beach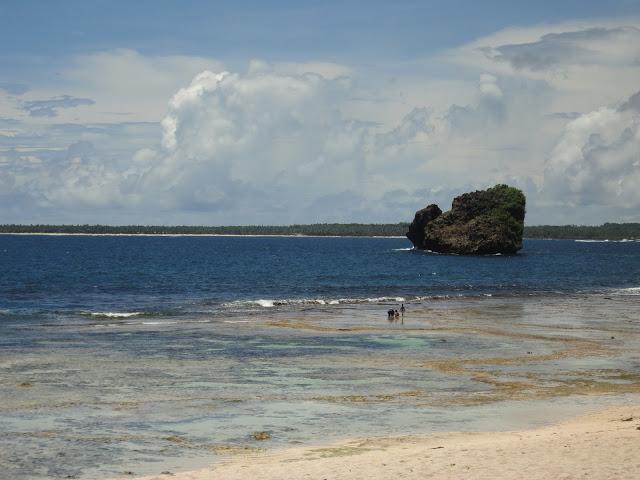 Better watch out for those deep areas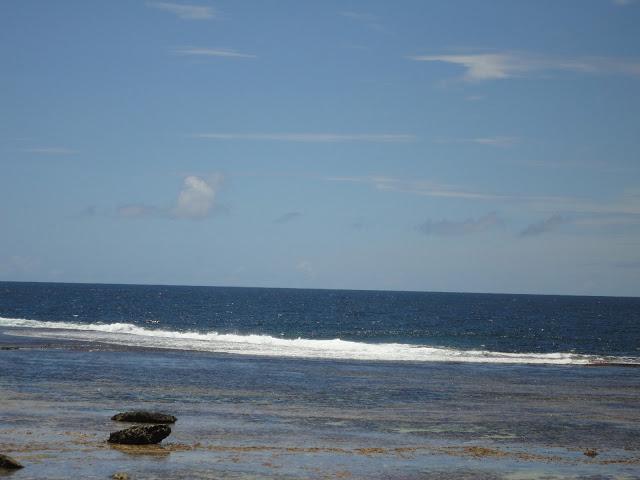 Angry Pacific Ocean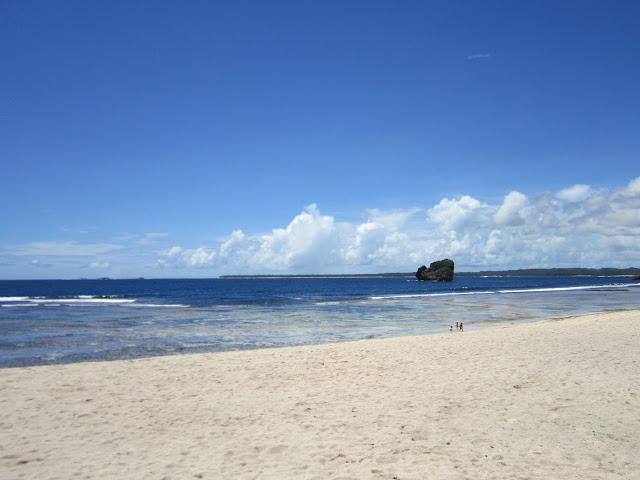 White sands of Magpupungko beach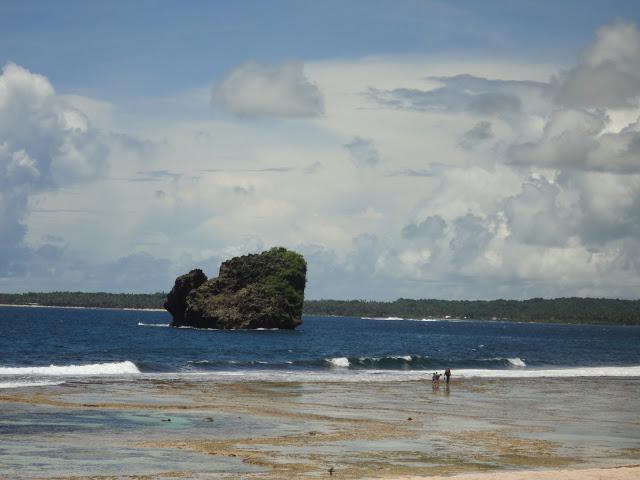 No waves that big in Cebu
From the calmness of the lagoon, you can hear the angry growls of the Pacific waves  crushing into the sea cliffs meters away. Swimmers would definitely enjoy the clear, deep waters of the lagoon.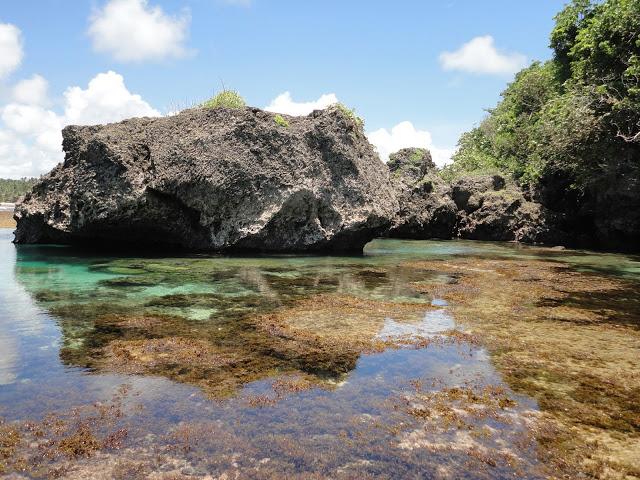 Large rock to take cover from the scorching sun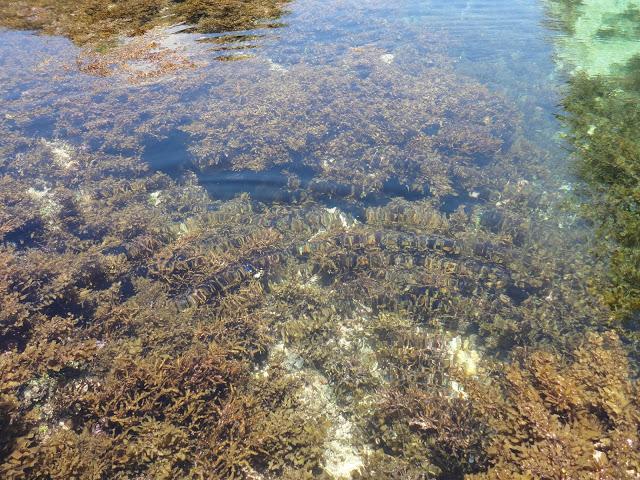 Clear and deep waters of the lagoon
Getting there:
From Cebu, you can get to Siargao by air or sea. There is a regular flight schedule offered by CebuPacific. If you prefer taking the boat, you can catch a ride from Cebu to Surigao. From Surigao, you can then take another boat to Dapa, Siargao.
The common mode of transportation in Siargao is the
habal-habal
(I have not found any passenger jeepneys around)
.
The drivers always have with them a map of Siargao featuring all the spots to showcase for the tourist. Standard rate going to and from Magpupungko Beach is P1,000.
Entrance fee to the beach is P50 per person. Tables and benches are available for free.