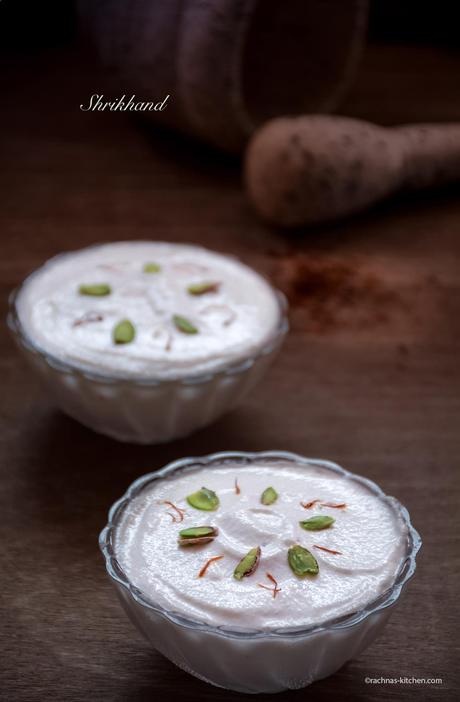 Shrikhand is a creamy, cool and healthy dessert made up of hung curd, sugar and some other flavourings. As many of you may know that the Hindi festival 'Krishna Janmashtami' is coming this month of August. Who don't know what is it, here is quick info. Janmashtami means birthday of Lord Krishna which is celebrated with great devotion and enthusiasm in India.
To celebrate that I am sharing this shrikhand recipe. There are two versions the long one in which hung curd is made from scratch. And the second shortcut method in which greek yogurt is used as thickened yogurt. It is a quick dessert recipe if you have hung curd ready. Let's see the recipe.
Ingredients
3 cups plain yogurt (not sour, use fresh) or 1 1/2 cup greek yogurt
4 tablespoon powdered sugar or adjust to taste
8- 10 saffron strands, crushed in mortar and pestle
1 teaspoon warm milk
1 teaspoon rose water
¼ teaspoon green cardamom powder
7- 8 pistachios, chopped finely
Step by step shrikhand recipe
Step 1. Layer a muslin cloth in a strainer. Add the yogurt and let the water drain for 2-3 hours. Now the yogurt have become thick in consistency. You can also refrigerate at this point to thicken it more.
Step 2. Now add saffron to the warm milk and let it steep for next 30 minutes.
Step 3. Transfer the drained yogurt in a mixing bowl and add sugar. Whisk it to combine well.
Step 4. Then add green cardamom powder(elaichi), saffron mixture and rose water. Mix it again.
Step5. Garnish with chopped pistachio. Refrigerate till you serve it.
How to make shrikhand with greek yogurt
If you want to make shrikhand recipe with greek yogurt skip the step 1 described above. Follow from the step 2 as it is and the quick shrikhand recipe is ready to serve.
Recipe card - Shrikhand recipe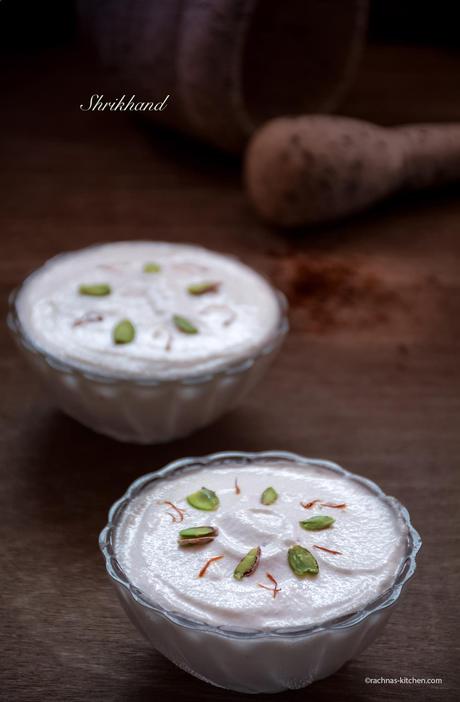 Some other yogurt recipes are available on blog
1. Sweet lassi recipe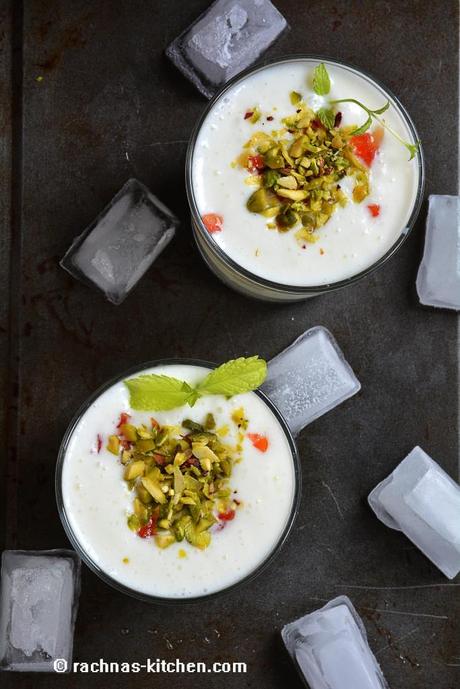 2. Anardana lassi recipe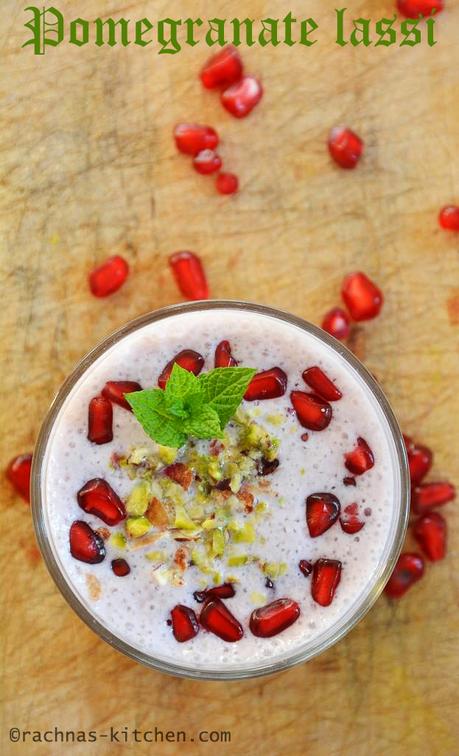 3. Mango lassi recipe